Type: Retail and Wholesale
Total Round Size (min): NZ$400,000
Total Round Size (max): NZ$1,500,000
Price per share: NZD$75
Two Thumb Brewing Co
Two Thumb is a Christchurch based craft brewery that has seen exceptional growth, built a loyal following and is on a mission to make the rest of New Zealand fall just as in love with its exceptional beers!
Fees Paid by Issuer

: 6%

Minimum Parcel Size

: $300

FX Rate

: 1 AUD = 1.11 NZD
Company Overview
Two Thumb was taken over by Dave Dixon and Mark Limber after a night out on the beer … where all the best ideas start.  Whilst sampling the produce, they jokingly vowed to buy the brewery if it ever came up for sale.  The very next week the brewery did come up for sale and Dave and Mark made good on their promise and bought the business.  At that time, Two Thumb was very much a hobby enterprise selling a few bottles into local stores and supermarkets, and off-licence sales direct from the brewery. 
Since then the brewery has expanded and grown rapidly, from turning over $82k in the first year, to being on track to achieve $1.5million in this financial year.  During 2022, Andy Annable joined Mark and Dave as a third Director to drive operations as the business rapidly expands.
This tremendous growth has meant that the team have had to expand beyond their original brewpub in Christchurch's Manchester St to keep up. 
At the start of 2022, Two Thumb moved into a state-of-the-art facility built in 2018 by Lion Nathan in Colombo Street Central Christchurch. The new facility not only provides a new brewpub, but increases annual production capability from 50,000 to over 1 million litres. 
This far exceeds current brewing demand for the Two Thumb bars and so provides the opportunity to grow retail sales to supermarkets, bars and restaurants across New Zealand and deliver additional revenues from opening further Two Thumb venues. 
At such a pivotal moment in the growth of the brewery, the team are looking to raise funds to bring on additional sales and marketing resources, execute the tremendous growth opportunities ahead, and bring their new shareholders along for the ride and provide them with a significant return on their investment.
Our Beer
A good beer with good friends has always been at the heart of Two Thumb, and our range of beers has developed over time with that in mind.
Our core range is designed to cover a variety of styles and preferences. We cover the full spectrum of light to dark, with our Pilsner, Hazy IPA, Red IPA and Milk Stout - something for everyone. The recent additions of Yorkshire Bitter and Cider covers just about everyone's palate.
It's not all about the core range - Two Thumb are well known for trying something new, and having an ever changing range of beers to choose from. We are constantly putting down new seasonal brews to tempt the taste buds of anyone who wants to try something new. Many of these have become so popular that they are brewed almost as often as the core range! Our Kolsch, Extra Special Bitter and Porter are so popular they are affectionately known as the 'almost core'.
Investment Highlights
Opportunity to get in at the ground floor

With the investment in equipment already made and the production capacity already in place, Two Thumb is set to double its turnover in the next 12 months and expects to be cash flow positive in that time. This provides incoming investors a unique opportunity to get in at the ground floor, at a pivotal moment in the growth of this company.

Consistent Growth

Since 2017 revenue has grown over 750%. In FY23 alone Two Thumb is on target to grow more than 150%, and are planning to increase revenue to $3.5m by the end of FY24 driven by a clear and achievable growth strategy.

Major distribution agreements in place ready for expansion

Two Thumb are approved suppliers for Foodstuffs (New World, Pak n Save, Henrys, Four Square) and Countdown stores nationwide.  Whilst they have always had a presence in these stores, they have never prioritised these markets due to the previously constrained capacity. 

The business is now ideally positioned to realise its potential in this sector. 

Key to the distribution network is the on-tap channel (bars, pubs etc). Two Thumb beers can be found at a number of independently owned bars and restaurants around Christchurch and a growing number further afield.  The strategy is to significantly grow this number over the next 12 months through additional in house sales resources on the ground across New Zealand.

A Loyal Community of Fans

Two Thumb attracts a wide range of beer lovers from all walks of life.  Their customers appreciate quality, a well-balanced product and dedication to the craft. 

There is an active social media following of over 5200 on Facebook and 2500 on Instagram.  Two Thumb run a Thumbs Up Club loyalty programme of fans that visit both venues regularly and receive a weekly newsletter, discounts and invites to special events.

Strong Management Team

The core management team have a strong mix of essential qualities to ensure success.  With solid experience in business management, production, hospitality and customer service industries, the team have the collective skills and experience to make Two Thumb Brewing a market leader.
Key Team Members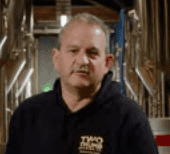 Mark Limber
Co- Founder, Commercial Director
Mark has run businesses all his life, across various sectors including retail, construction, healthcare and technology. He is also a sought after independent business advisor and management consultant. Marks' responsibilities at Two Thumb are commercial and financial management, contracts and pricing, compliance and legal oversight.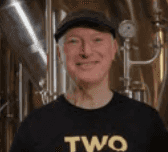 Dave Dixon
Co-Founder, Production Director
Dave oversees all brewing and production operations. A prolific home brewer for 40 years, some of his well trusted recipes now feature in the Two Thumb line up. Our flagship product Yorkshire Bitter goes back to his university days in the UK and is still his firm favourite! A teacher and education manager by trade he now oversees recipes, production scheduling, packaging and logistics.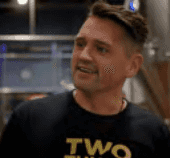 Andy Annable
Operations Director
Andy is the classic example of a Two Thumb customer and fan becoming part of the business. He moved first from one side of the bar to the other, then to General Manager and finally to Shareholder and Director. He has a background in tourism, hospitality and sales and as our Operations Director makes sure everything runs smoothly on the ground at all our venues as well as managing key accounts with our major customers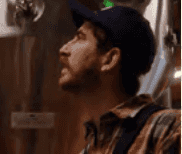 Alex initially trained as a chef but changed careers to join Two Thumb almost at the beginning. He is now responsible for all brewing operations. Having spent the first 5 years perfecting our beers with Dave on the very manual hand cranked brew kit at Manchester Street, he is now thoroughly enjoying pumping out much bigger volumes in our new production brewery at Colombo Street.
Why Equity Crowdfunding
Two Thumb has seen tremendous growth since 2017, and wouldn't be where they are today without the loyal and dedicated support of its customers and community. The journey started as a passion project, but very quickly it became clear that there was a  great opportunity to build one of New Zealand's great craft breweries. 
Equity Crowdfunding is a unique way to enable  customers, suppliers and staff to come along for the ride as co-owners of the business and share in its future success. 
Two Thumb Brewing Co is at a pivotal moment in its growth.  Additional investment will allow the business to capitalise on the opportunities in front of it. Growing revenue through increased sales in supermarkets bars and restaurants along with establishing further Two Thumb managed venues will deliver dividends and increase value and returns for its shareholders.
We hope that you share this vision too and come on board as an investor and co-owner of Two Thumb Brewing.
Financial Overview
For further information see section 2.3 of the Offer Document.
Key Risks
For further information see section 1.10 of the Offer Document.