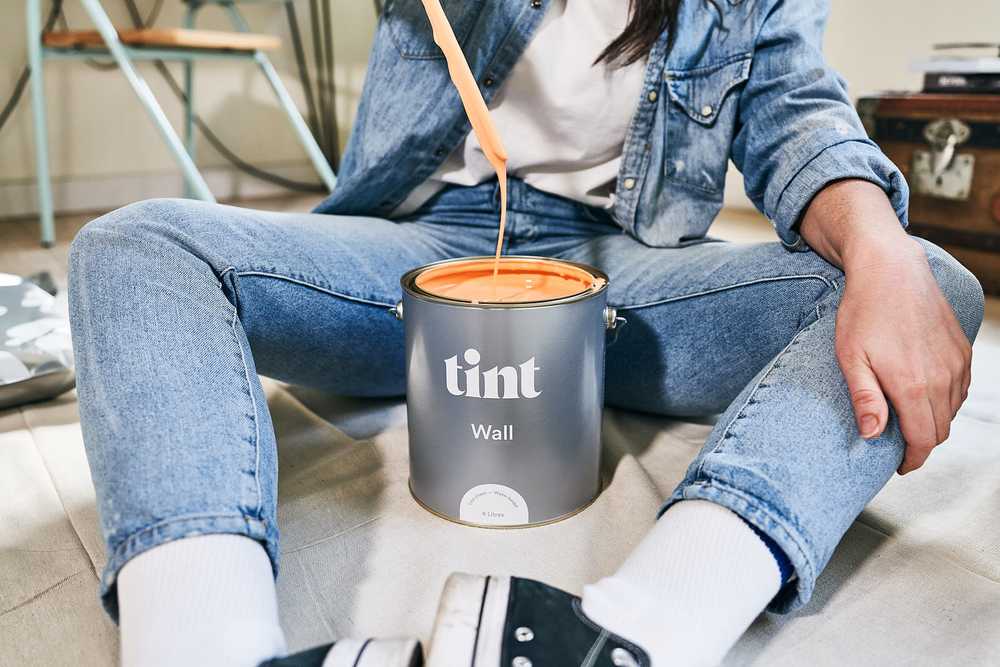 Fast-growing Aussie e-commerce brand stirring up how we paint & decorate.
Tint
This private Offer is open exclusively to existing investors in Palette Pty Ltd, the parent holding company to the commercial business Tint and technology business Palette. It is the entity that is raising capital in this round.
This raise is a bridging round that will assist Tint in achieving a significant milestone of being cash flow break-even from March 2023 onwards. Whilst the company has made significant progress towards being break-even, the capital raised will strengthen the balance sheet and provide a buffer against any unforseen market conditions.
What is Tint?
Tint is an online paint brand on a mission to create healthier and more colourful spaces by making paint more accessible in the most sustainable way possible.
The outdated $2.8bn Australian paint and home decoration industry was ripe for disruption, so we took the opportunity to renovate how we decorate. Tint's fresh take on shopping for paint includes a modern customer experience, premium eco-friendly paints at fair prices, and a commitment to the planet to ensure our only impact is on your walls.
So what does a modern, sustainable paint brand look like?
Our passion for healthy homes starts with our premium eco-friendly paints and supplies. Our range is water-based, odour-free, vegan, and certified low-VOC. We also run Tint on 100% renewable energy and plant a tree for every can of paint we sell.
Tint also takes the pain out of shopping for paint with a curated range of 72 colours, replacing sample pots with giant peel-and-stick swatches, a simple range of paints and tools for your entire home, and free access to expert customer support and interior stylists to help you create a space you'll love. We ship all our orders with express delivery straight to your door.
Tint's unique advantage is Palette, our proprietary tech business which has provided digital colour solutions to global paint brands since 2013. Palette provides Tint with portable colour readers, an AR colour visualisation app, and a paint manufacturing and fulfilment platform that allows us to efficiently scale the business without large capital expenses.
"With Tint, you can refresh and enjoy your new space without getting lost in thousands of colour options or endless trips to a hardware store. We've really focused on making it as easy as possible to fall in love with your home again"
Investment Highlights
Customers Love Tint

We have simplified the painting process, by refining product choice around customer needs, leveraging our proprietary colour-matching technology, and providing inspiring and educational content from our community of decorators. This is reflected in our customer reviews, with a rating of 4.91/5 from over 2,000 reviews and us having an industry leading Net Promoter Score (NPS) of 85.

Strong Financial Growth

We have generated $4.3m in revenue since launch in March 2020, with $2m coming in FY22. This is up 46% YoY and up 150% since FY20. Gross margins continue to grow YoY and are now sitting at 70%. Similarly, our customer retention has continue to improve demonstrating the value we are delivering to customers. Our retention rate is now at 36%, up 56% YoY.

Sustainable from the ground up

Tint produces a range of premium eco-friendly vegan paint that is water-based, odour-free and absolutely devoid from animal cruelty or by-products. Our specially formulated paints are sustainable, being more than 99% free from the high levels of air-polluting VOCs that are commonly found in paint products, and we offer eco-friendly packaging at check-out.  We also run Tint on 100% renewable energy, and we plant a tree for every can we sell. Finally, we also use 100% recyclable packaging and samples. With Tint, being colourful has never been so green.

Proprietary technology arm

Since 2013, Tint's complementary technology business, Palette, has been a world-leader in digital colour technology. Palette's revenue is primarily driven by sales of its portable colour readers that allow users to scan and match colours in the environment, such as the surrounding furniture and decorations. Prior to COVID, Palette was generating annualised A$1.0m in sales (20% of the Group) at a 75% gross margin, from a broad customer base including textiles to paints. It is now starting to recover to pre-COVID levels. 

Palette has over 30,000 devices in use by professional painters and designers around the world, generating over 100,000 colour scans every month. This creates an unprecedented technology advantage for Tint in the paints and home decoration industry, and improves the DIY customer experience, reimagining the way the industry operates.

Our Management team have focused the last few months on ensuring the business is right-sized given the broader macro-conditions