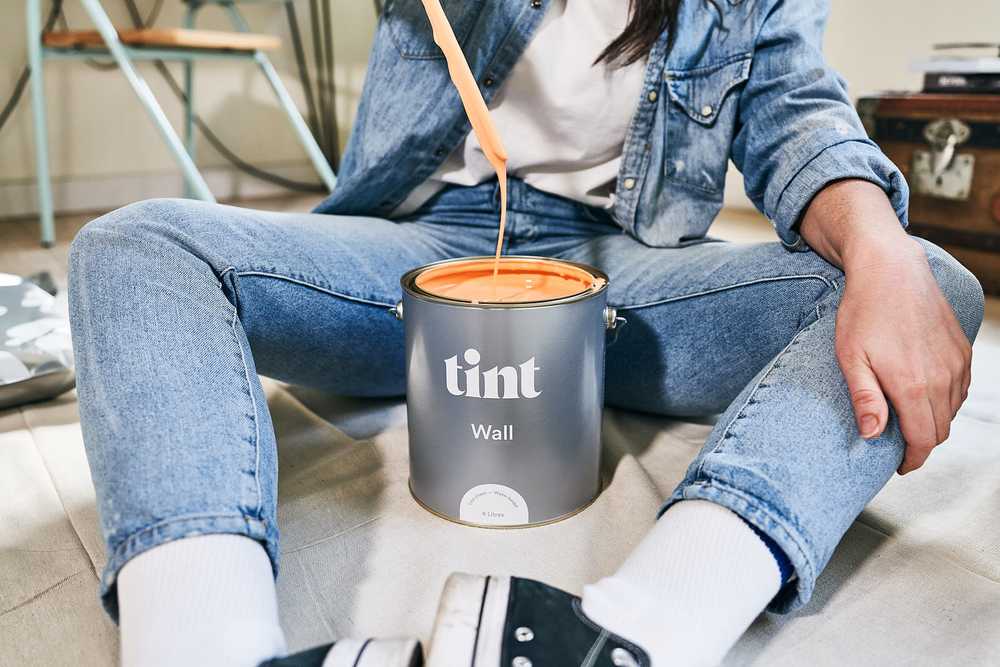 Fast-growing Aussie e-commerce brand stirring up how we paint & decorate.
Tint
Register your interest to receive updates and exclusive early access to the Tint offer.
Note: Palette Pty Ltd is the parent holding company to the commercial business Tint and technology business Palette. It is the entity that is raising capital in this round.
What is Tint?
Tint is an online paint brand on a mission to create healthier and more colourful spaces by making paint more accessible in the most sustainable way possible.
The outdated $2.8bn Australian paint and home decoration industry was ripe for disruption, so we took the opportunity to renovate how we decorate. Tint's fresh take on shopping for paint includes a modern customer experience, premium eco-friendly paints at fair prices, and a commitment to the planet to ensure our only impact is on your walls.
Since launching 18 months ago, over 20,000 Australians have rolled with Tint, with annualised sales approaching $5m and 99.8% of our reviews scoring us 5-stars. We're also proud that 15% of sales are from high-volume/high-frequency trade painters, with more joining us each day.
So what does a modern, sustainable paint brand look like?
Our passion for healthy homes starts with our premium eco-friendly paints and supplies. Our range is water-based, odour-free, vegan, and certified low-VOC. We also run Tint on 100% renewable energy and plant a tree for every can of paint we sell, enough to cover one Sydney Harbour Bridge in the last month alone. With Tint, being colourful has never been so green.
Tint also takes the pain out of shopping for paint with a curated range of 72 colours, replacing sample pots with giant peel-and-stick swatches, a simple range of paints and tools for your entire home, and free access to expert customer support and interior stylists to help you create a space you'll love. We ship all our orders with express delivery straight to your door.
Tint's unique advantage is Palette, our proprietary tech business which has provided digital colour solutions to global paint brands since 2013. Palette provides Tint with portable colour readers, an AR colour visualisation app, and a paint manufacturing and fulfilment platform that allows us to efficiently scale the business without large capital expenses.
To accelerate our next stage of growth, we're raising funds to scale our new fulfilment centres nationally, increase our brand awareness, grow our trade customer base, and expand into new product categories that are already in the pipeline like window and wall furnishings.
"With Tint, you can refresh and enjoy your new space without getting lost in thousands of colour options or endless trips to a hardware store. We've really focused on making it as easy as possible to fall in love with your home again"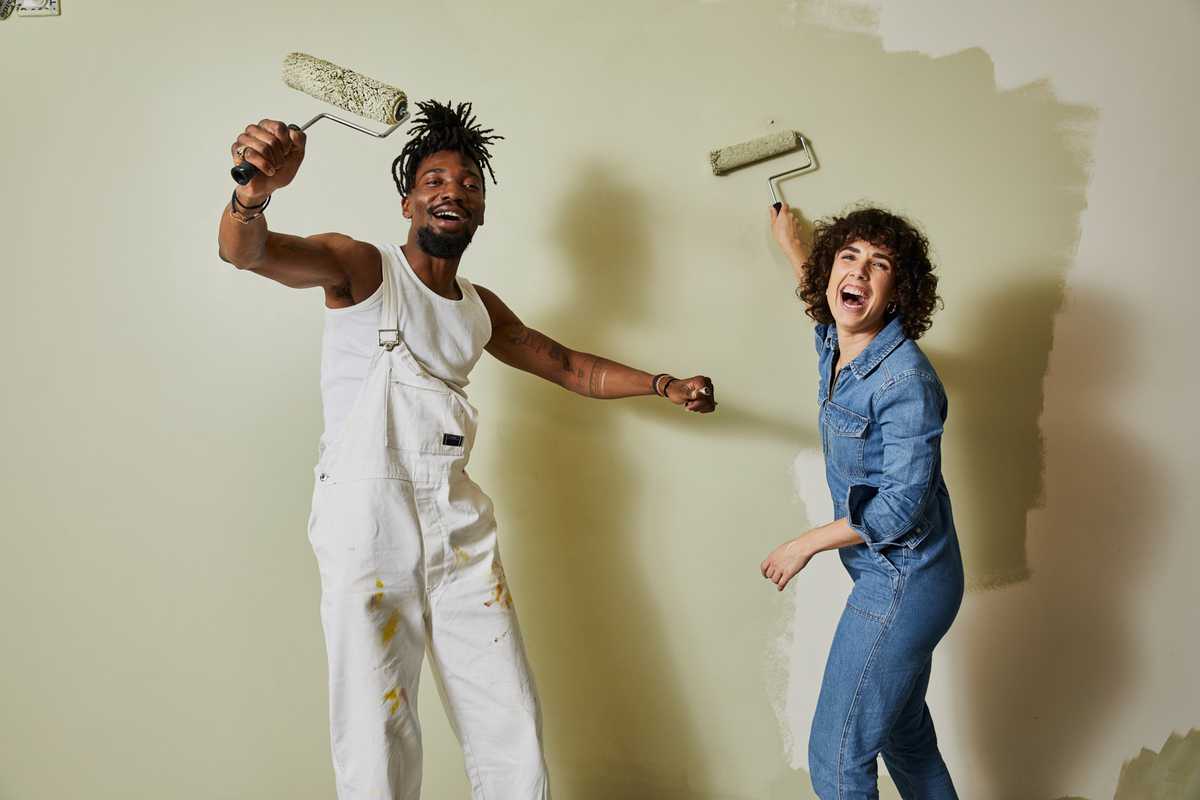 Investment Highlights
Disrupting the outdated paints and home decoration industry

The Australian A$2.8bn paints and home decoration market is outdated with an inconvenient and non user-friendly customer experience. Traditional players have relied on warehouse-style hardware retailers where customers can easily be overwhelmed with too many colour and paint options, and underwhelmed by the lack of guidance and support. As an industry disruptor, we are leveraging our proprietary technology to create a new, simpler way of interacting with colour. With our consumer-centric business model and slick branding, we are growing our leadership in the rapidly growing online paint market.

Proven business model putting customer experience first

We have simplified the painting process, by refining product choice around customer needs, leveraging our proprietary colour-matching technology, and providing inspiring and educational content from our community of decorators. This is reflected in our customer reviews, with 99.8% of reviews rating us 5 stars and us having a Net Promoter Score (NPS) of 86.

Impressive financial performance to date

In just 18 months, Palette Group is approaching $5.0m in annualised sales, split 80:20 between Tint and Palette, and has been growing 350% YoY. Tint has recently been experiencing a larger uptake from trade (professionals), with 15% of sales up from 5% 12 months ago. Trade customers have higher average order values (AOV), order frequency, and lifetime values (LTV). Likewise, we have identified other home decoration categories to expand into, such as window coverings, providing a clear trajectory for further growth within the space.

Removing constraints on capacity through supply chain innovation, with a highly scalable operating model

We have achieved 60% contribution margins on our products, thanks to our full in-house paint fulfilment solution. We are able to utilise point of sales manufacturing to optimise our inventory levels, and have spare capacity to produce up to 12,500 litres per month. We are also actively expanding our distribution network to allow for more efficient last-mile deliveries, with plans to open a new fulfilment centre in Sydney Q2 FY22. As we grow our distribution network and paint production capabilities, we will gradually unlock greater economies of scale.

Sustainability focused, eco-friendly, and VOC-free paint where the only impact Tint has is on your walls

Tint produces a range of premium eco-friendly vegan paint that is water-based, odour-free and absolutely devoid from animal cruelty or by-products. Our specially formulated paints are sustainable, being more than 99% free from the high levels of air-polluting VOCs that are commonly found in paint products, and we offer eco-friendly packaging at check-out.  We also run Tint on 100% renewable energy, and we plant a tree for every can we sell. With Tint, being colourful has never been so green.

Supported by revenue-generating proprietary technology arm

Since 2013, Tint's complementary technology business, Palette, has been a world-leader in digital colour technology. Palette's revenue is primarily driven by sales of its portable colour readers that allow users to scan and match colours in the environment, such as the surrounding furniture and decorations. Prior to COVID, Palette was generating annualised A$1.0m in sales (20% of the Group) at a 75% gross margin, from a broad customer base including textiles to paints. It is now starting to recover to pre-COVID levels. 

Palette has over 30,000 devices in use by professional painters and designers around the world, generating over 100,000 colour scans every month. This creates an unprecedented technology advantage for Tint in the paints and home decoration industry, and improves the DIY customer experience, reimagining the way the industry operates.

Experienced management team with backing from impressive investors

The founders, DJ Dikic (CEO) and Rocky Liang (CTO), have deep expertise in design and engineering, and have successfully scaled Palette as a global technology business since 2013. The chairman of the Board is former McKinsey Australia and New Zealand Managing Director and former Aconex chairman Adam Lewis. The company has also received $4.6 million in backing from reputable investors such as Aconex Co-Founders Rob Phillpott and Leigh Jasper, founder of PE firm BGH Capital, Ben Gray, and Bellroy Co-Founder Lina Calabria.

Tangible Growth Path to Exit

Whilst focused on scaling the business and consolidating our leadership position, Tint has a number of potential exit options for investors. Currently, there isn't a paint company listed on the ASX, and given the Home D2C market has seen significant success in Australia, with brands like Koala and T&W experiencing further up-rounds and even an ASX listing, this is a feasible exit opportunity. Likewise, existing Australian paint brands and retailers may be potential acquirers given Tint's unique positioning within the online D2C paint space and our proprietary technology.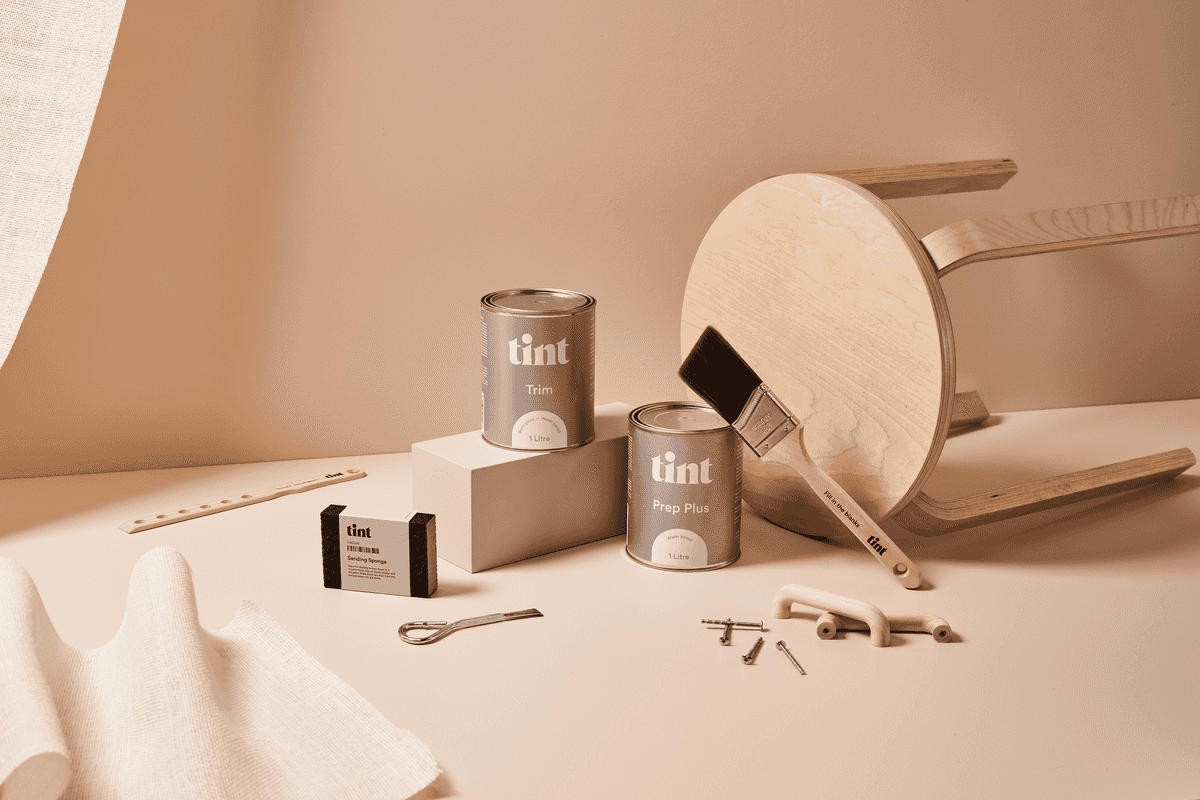 Market Opportunity
The Australian decorative and speciality paint industry is valued at A$1.6bn, and is expected to grow at an annualised 1.8% per annum over the next 5 years. It is dominated by incumbent multinationals, with key players in Australia including Dulux (owned by Nippon Paint), Taubmans (owned by PPG Industries), Wattyl (owned by Hempel). The industry is reliant on demand from households, painters, and decorators, with sales split approximately 50:50 between DIY and trade.
Australians have traditionally bought paints and DIY home interiors goods at hardware retailers such as Bunnings and Mitre 10, as well as a long tail of independent stores. Paint manufacturers rely on these third party brick and mortar retailing relationships to drive sales and continuity of supply, but customers are overwhelmed with choice and underwhelmed by a lack of guidance and support. Hardware retailers also are often located in out-of-town retail parks, requiring multiple trips as the experience is not digitally optimised. 
The onset of COVID-19 has impacted the industry, with customers unable to physically purchase paint, as well as people spending more time decorating their home, and money on DIY products. 
Australia's eCommerce market is valued at US$25.7bn and is expected to grow 15.5% per annum over the forecast period 2020 to 2024. In comparison, the brick and mortar retail market will grow by 3.4% over the same period to reach US$200bn. Digitally-native D2C companies focused on the home such as Koala have seen significant success by making the customer experience as convenient and frictionless as possible.
The D2C model for paint is seeing traction in other markets such as the UK and US, with recent entrants such as Lick and Coat seeing PE and VC investment (raising over £16m in 2021 alone), and players such as Backdrop being acquired by an incumbent. As a leader in the Australian market, Tint is differentiated versus its global peers, with a proprietary global technology arm in addition to the strong D2C/B2B business.
Likewise, Tint has plans to expand into the $1.2bn online home furnishing market, which is expected to grow at 8.5% per annum over the next 5 years. Within this, the target segments include home decoration (A$240m), and window coverings (A$120m), which represent a significant opportunity for Tint to realise further growth. 
In Australia, the total addressable market for Tint is A$2.8bn, and is rapidly growing, supported by millenials entering the renovation market, new technology allowing for superior shopping experiences to physical stores, the proliferation of rapid delivery options, the normalising of online shopping habits, and usage of Instagram as the start of the inspiration and buying journey, Tint has strong tailwinds to continue their leadership in the D2C paints and home decoration space in Australia and beyond.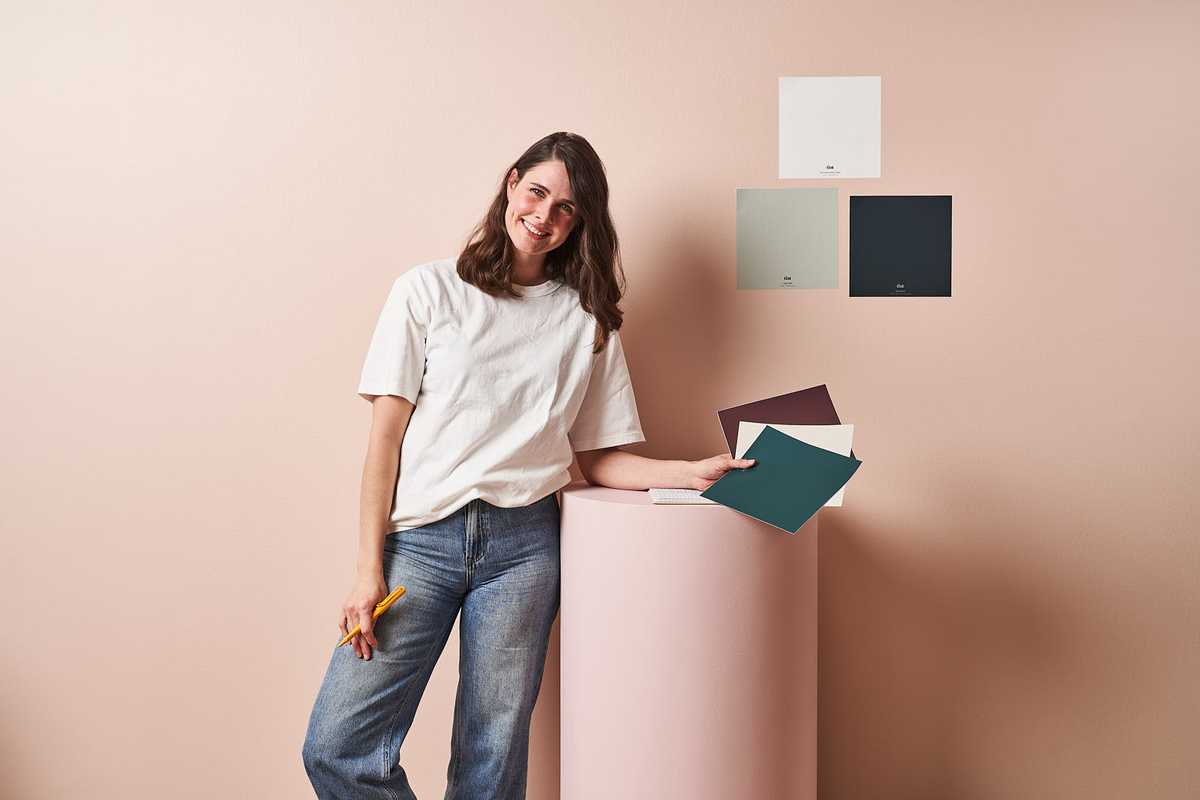 Why Equity Crowdfunding?
The company's mission is to make colour accessible. Since day one, Tint has been supported by a community of customers and decorators, who have shared and inspired others with their personal painting journey. We have chosen to raise capital through equity crowdfunding to give our community and key stakeholders a chance to be part of our growth journey. We see this as an opportunity to give back to our loyal community as we celebrate our future successes together.
As Tint was formed with the goal of making painting accessible and sustainable, letting our early supporters become co-owners of the business at this stage just made perfect sense. We will continue to uphold our core values and remain community-focused. 
We hope to see you join our colourful Tint community!