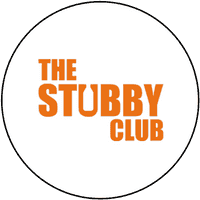 Type: Retail
Total Round Size (min): AUD$255,000
Total Round Size (max): AUD$1,000,025
Price per share: AUD$0.85
The Stubby Club
Your one-stop-shop for branded sports merchandise!
Fees Paid by Issuer

: 6%

Cooling Off Rights

: 5 working days

Minimum Parcel Size

: $255
What is The Stubby Club
The Stubby Club is an Australian online retailer specialising in licensed merchandise for major sporting codes including the AFL, NRL, A-League, Cricket Australia, NFL, and EPL. With products ranging from beanies, scarves, beer growlers, stubby holder dispensers, golf bags and accessories, whiskey stones, beer pong tables and much more, The Stubby Club is building a one-stop shop for all sporting merchandise needs.
Launched in 2018 by three mates, Dean, Jon and Dylan, the team is now joined by a passionate community of over 30,000 customers that love its brand and products. This has led to revenue having grown 10x over 2 years, with the team on target to hit $1.9m in sales in FY22. With a range of exciting expansion opportunities in the works with major retailers and various new revenue streams being explored, this is a pivotal stage in the company's growth.
Investment Highlights
Phenomenal Traction

The Stubby Club's growth has been nothing short of phenomenal. In two short years it has grown from $190k revenue in FY20, to a revenue run rate of $1.9m in FY22 with plenty to come. The company's lean operating model has enabled it to fund most of its expansion and growth from operating cash flows with profitability forecast for FY23. This growth is forecast to continue as the company looks to capitalise on a range of growth opportunities.

Strong Unit Economics and Passionate Customers

With an average order value of $120 and an 11% customer return rate, The Stubby Club has already amassed over 30,000 happy customers and thousands of 5 star reviews. Their customer lifetime value (CLV) to customer acquisition cost (CAC) ratio currently sits at just over 5, pointing to a sustainable growth trajectory.

Unique Value Proposition and Licenses

With official licenses across major Australian sporting organisations, the EPL and one of the only Australian licensees of the NFL, The Stubby Club provides a unique collection of products that you can't find at other major retailers. The team are currently finalising licensing arrangements with a major US sporting code which will further strengthen its position.

Wholesale Distribution Opportunities

The Stubby club is currently in talks with a number of major Australian retailers seeking to sell a range of products for which The Stubby Club currently holds official licenses. These sales channels will provide The Stubby Club national distribution coverage and complement its direct-to-consumer sales channel which has been the focus to date.

Growing Demand for Custom Merchandise

The team has seen strong demand for custom branded merchandise. This B2B sales channel is  predicted to be one of the largest contributors to future revenue. To realise this opportunity, the team are bringing custom printing capabilities in house to meet demand. Bringing this capability inhouse will also have significant cost benefits for the rest of Stubby Club's products, improving overall profitability and cash flow.

A Growing Market

In Australia, online sporting merchandise has experienced annualized market size growth of 17.5% between 2017 and 2022, and the market size has reached $361.4m in 2022. 

Support across sports such as AFL, NRL, and Soccer have experienced significant growth in supporter bases too, with AFL club membership numbers increasing in 28 of the past 30 years. With the uptick in sports followers across the board, this presents a new market for fans and followers who want to show off their team's colours. This is strengthened by the surge in popularity of e-commerce and the shift to online retail which The Stubby Club is perfectly positioned to benefit from.

Strong M&A Activity

The global licensed sports merchandise sector has seen extensive funding and acquisition activity over the past decade, with American powerhouse Fanatics leading the charge. Having acquired 5 organisations since 2019, their valuation has reached a staggering $27 billion USD in early 2022 and is evidence of the extreme growth potential for sporting merchandise companies around the world.
Official Licenses

We hold licensing agreements with a range of Australian and international sporting organisations that enable us to design, manufacture and sell branded merchandise unique to The Stubby Club.
For further detail on our licensing agreements please see Section 2.3.3 of the Offer Document.
Core Business Model
Since launch in 2018 we have operated a direct-to-consumer business model, built around our online e-commerce store (thestubbyclub.com.au). This model enables us to achieve high product margins across our extensive range of branded merchandise. It also allows us to build a relationship directly with our customers and a brand that reflects their interest and values. Over 30,000 customers have purchased from The Stubby Club since our first trading year in 2020, and we've generated thousands of 5 star reviews for our exceptional customer service.
Over the last year our gross margins on products sold has increased from 53% in FY21 to 64% in the first half of FY22. We anticipate that these margins on products sold through our online store will continue to increase in the next few years as we increase our production capacity, look to move our printing in-house and continue to negotiate lower royalty rates with the sporting codes as we continue to hit sales targets. Our target average gross margins for FY23 is 70%.
Our ability to manufacture and sell branded sports merchandise is made possible by our licensing agreements with major sporting codes domestically and internationally outlined in section 2.3.3 of the Offer Document. Conversations with the NBA, NHL and MLB will see The Stubby Club be one of the largest licensees of US sports in Australia.
To complement our D2C business model, we are expanding into wholesale distribution and have already signed two of Australia's largest retailers to sell The Stubby Club products.
For further information see Section 2.5 of the Offer Document.
Growth Strategy
For further information see Section 2.6 of the Offer Document.
Competitive Landscape

In the online retail space, there are a range of companies that are official resellers and compete with The Stubby Club, but who aren't licensees.
What sets us apart is our multi-faceted business model. We are a wholesale distributor, official reseller and (uniquely) have our own licensed products. Managing these separate parts of the business calls for independent strategies, and the combination introduces complexity. Effectively managing these complexities and delivering organisational synergies sets us apart from the competition and is driving our rapid growth.
For more information see Section 2.9.2 of the Offer Document
Why Equity Crowdfunding
In order to accelerate and continue to grow the business, The Stubby Club will be investing in printing equipment, skilled personnel and stock to help us through this next phase and to continue to smash our revenue targets.
We've always been committed to building a loyal and passionate community of customers that mirrors their dedication and loyalty to the sporting clubs they support. Equity crowdfunding is a fantastic opportunity to raise capital while inviting our supporters to come along for the ride as part owners of our business.
Key Team Members

Dean Snoxell
Co-Founder and Director
Prior to launching the Stubby Club brand in 2018, Dean had over 7 years of experience running a chain of successful Hudson Coffee Cafes. Having come up with many of the initial product ideas ahead of the launch of The Stubby Club, Dean is now responsible for product development, manufacturing and commercials ensuring that The Stubby Club continues to differentiate itself with unique products.

Jon Marshall
Co-Founder and Director
As Director, Jon leads the growth and marketing engine behind The Stubby Club brand. Recently Jon has spearheaded the wholesale revenue stream signing on major retailers such as SportsPower and Pet Circle to sell The Stubby Club's unique and exclusive range of licensed products. Jon's experience prior to launching The Stubby Club is shared with his co-founders Dean and Dylan.

Dylan Waugh
Co-Founder and Director
Dylan leads the website development and tech optimisation for The Brand Licensing Group. His focus on customer experience also extends to leading inventory management and logistics for The Stubby Club, to ensure the seamless experience for customers from landing on the webpage through to receiving orders. Prior to The Stubby Club, Dylan worked alongside Dean and Jon in owning and managing a successful cafe chain.
Financial Information
For further information see Section 2.13 of the Offer Document.
Investor Rewards
See section 2.15 of the Offer Document for further information.
Use of Funds
For further information see Section 3.2 of the Offer Document.