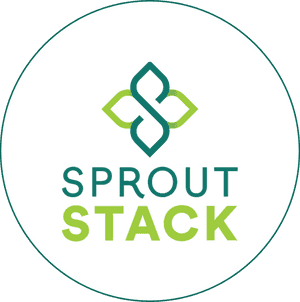 Australia's only commercial scale vertical farm.
Growing better produce, faster, and more sustainably.
Sprout Stack
Register your interest for this equity crowdfunding offer to get exclusive access when it goes live!
What is Sprout Stack?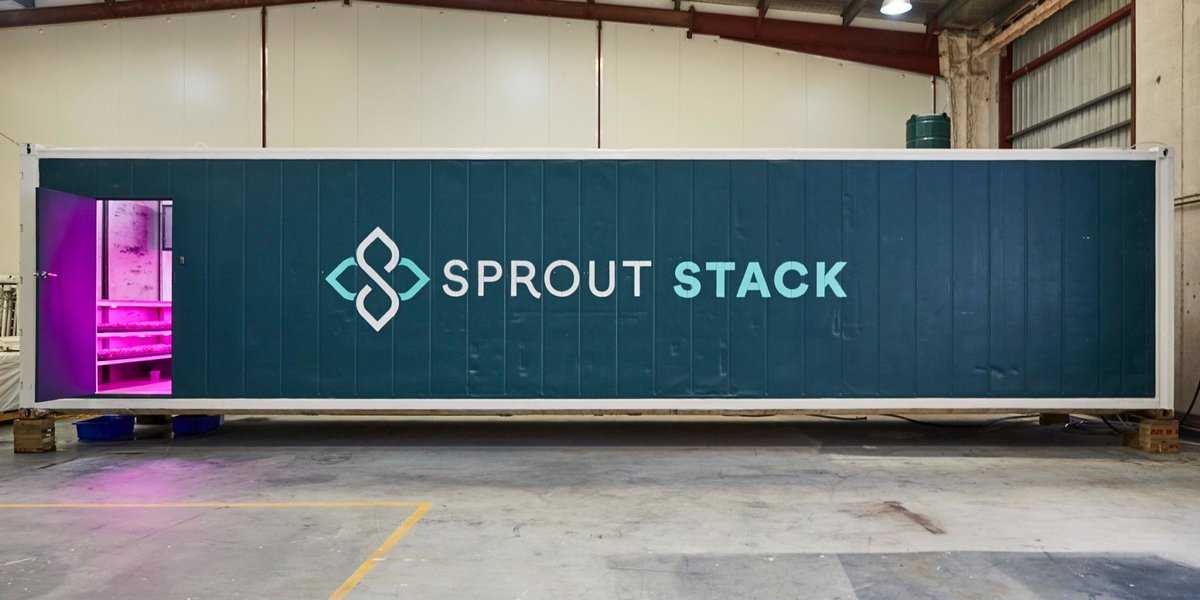 Sprout Stack is a Sydney-based company innovating a form of urban vertical farming, in order to provide fresher and higher quality produce with minimal environmental impact.
Sprout Stack's technology allows its farms to be located closer to its customers. This means that the produce travels less distance, meaning it's much tastier, fresher, and more nutritious.
Investment highlights
Strong Revenue Growth

Sprout Stack has experienced 2.8x revenue growth over the previous 9 months following its relocation to a larger warehouse in Brookvale. These increased efficiencies also resulted in a 75% reduction in COGS.

Proprietary Technology Primed to Scale

The company has spent the last four years developing and improving its processes and technology. With proprietary technology in place and its systems optimised, Sprout Stack is ready to expand rapidly.

Experienced Team

The team behind Sprout Stack is balanced and experienced, with a diverse mix of commercial experts, agronomists, technologists and engineers.

Award-Winning Business

Sprout Stack's environmental focus and success have seen the company receive a number of awards including winner of the NSW State Government Green Globe Award and being selected as a Top 10 Sydney Start-up. The company has also attracted investment from leading Venture Capital firm, BridgeLane Capital.

Key Partnerships in Place

The company has established several key retail partnerships with industry leaders such as Harris Farm Markets, selected IGA stores, Hill View Farms, Harbord Growers and Manly Food Co-op.
Better salads, faster.
The vast majority of produce we consume is grown several hundred kilometres away, and is transported cold-chain to where most people live. Vegetables are often picked before they are ripe, and refrigerated for days as they are trucked around the country. This results in less tasty, less nutritious food that is worse for the environment.
Sprout Stack grows its delicious, mixed salads in a perfectly controlled environment that uses a proprietary farm management system and algorithms to give the plants a perfect summer's day 365 days a year. Its close proximity to its customers means that salads are delivered in hours, rather than days. Sprout Stack's products are not only fresher and tastier, but also better for you and for the environment – grown with minimal resources and free from agrichemicals.
The results speak for themselves, with customers loving the fresh salads, and the company unable to keep up with demand.
A world-changing market opportunity.
The worldwide agricultural industry is at a tipping point in meeting growing demand. With global populations forecast to hit 10 billion by 2050, and with climates becoming increasingly hotter and drier, traditional approaches will not remain viable. Further, as populations become more urbanised, and concerns about provenance and sustainability increase, vertical farming will continue to grow in relevance.
Sprout Stack is the only Australian operator in a category that has exploded worldwide as we rely more heavily on alternative farming methods. The industry grew by 37% in 2019, with Barclays Capital forecasting a $75 billion industry by 2030. Nationally, there is a fragmented $4.7 billion market in dire need of disruption.
For more detail, please click here.
A focus on sustainability.
Beyond its benefits of nutrition and freshness, Sprout Stack's produce comes at a far lower burden on the environment than traditional agricultural methods. The current industry uses far too much fertiliser, water and agrichemicals, with 70% of our fresh water resources going towards farming.
Sprout Stack's innovative methods use less water, less fertiliser, less land and produce less waste and emissions. The proprietary growth algorithms means crops grow 30-40% faster, all year round. Hyper-efficient LED light fixtures are used instead of the Sun, meaning optimal light conditions can be maintained. A closed loop water system limits water usage, meaning Sprout Stack's farms use up to 95% less water than conventional methods.
Why equity crowdfunding?
At its core, Sprout Stack is a company building a better future for its community and the environment surrounding it. As such, Sprout Stack wants its community to join it on its journey and share in any success.
Sprout Stack is raising money to fund automation and expansion of its current facilities and to begin interstate and international expansion. To be part of Sprout Stack's journey, register your interest for exclusive early access.