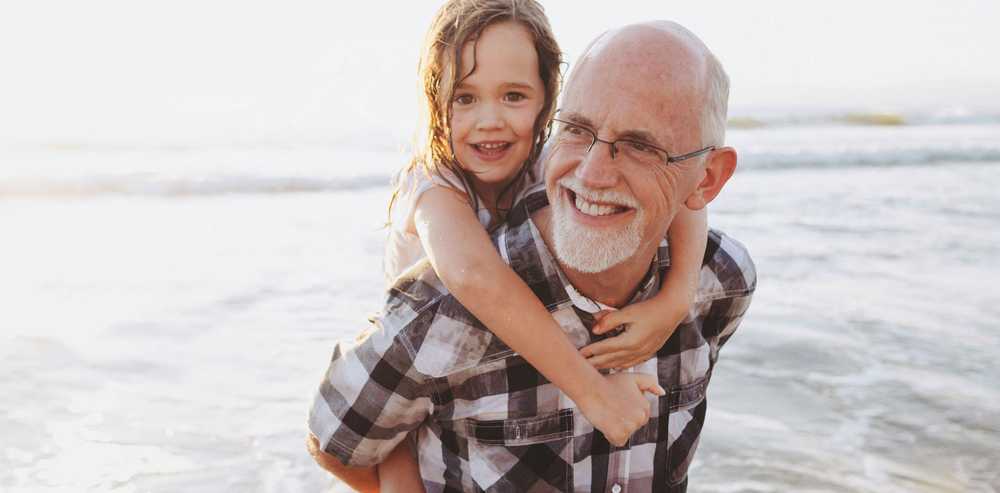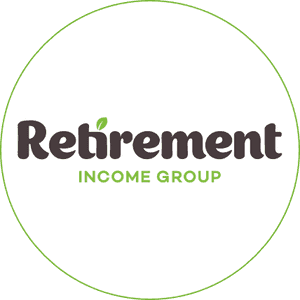 Retirement Income Group Wholesale
Round Max: NZ$25,000,000
Offer Live
Retirement Income Group
Retirement Income Group Limited ("RIG") owns Lifetime Income Limited ("LIL"), New Zealand's only licenced retirement income operator which enables retirees to turn their savings into a guaranteed regular income that's insured to last as long as they do. RIG has established a highly successful, robust and scalable platform and is seeking capital to fund ongoing growth.
This offer is exclusively open to wholesale, sophisticated and accredited investors.
All investments will be held through the Equitise Nominee. The Equitise Nominee is a Bare Trust structure that holds securities on behalf of the investor. The Nominee is in place to handle administrative responsibilities on behalf of the company and to limit total shareholder numbers. Investors are entitled to the same rights as they would directly on the share register. More information can be found in the Investment Agreement, accessible at the final stage of investing.
NZD/AUD Exchange Rate

: 0.9647
Offer Overview
Please see the Information Memorandum for more information.
RIG Overview
Founded by Ralph Stewart, RIG obtained New Zealand's first (and only) Variable Annuity Licence in 2015 and created a product that addresses the challenges faced by retirees of needing to use savings to provide income but not knowing future returns or how long they will live.
Lifetime Income (a Variable Annuity), RIG's flagship product, is a combination of funds management (investing clients' money and gradually paying it out at an agreed amount) and life insurance (guaranteeing to continue to pay the agreed amount even if customers' principal has been depleted).
RIG operates in a large and growing market targeting KiwiSaver and other superannuation assets and has been successful in generating sales through a range of channels (direct sales, white label and financial advisor led) with funds under management ("FUM") having now grown to over $300m.
The RIG business is highly scalable with a low marginal operating cost to serve; capital light distribution channels and stable capital requirements for new sales.
Following the growth in FY19/20, changes to regulatory capital requirements, the impact of COVID-19 (including hedge effectiveness) and a number of operational adjustments, RIG Is undertaking a capital raise open to existing shareholders and new wholesale and eligible persons to raise up to approximately $15-$25m to:
 - meet required regulatory capital requirements; and
 - provide capital to fund a forecast >30% CAGR in Group FUM growth over the next 4 years FY20 - 24F.
Company Structure
The RIG business is comprised of:
Lifetime Asset Management ("LAM") - funds management business (which manages retirees money as they gradually draw down on their savings, and manages other retirement assets); and
Lifetime Income Limited ("LIL") - insurance business that guarantees retirees' income if they deplete their capital.
Investment Highlights
RIG is the only Variable Annuity provider in NZ

LIL holds New Zealand's only Variable Annuity licence from the Reserve Bank of New Zealand ("RBNZ")

Operating in a large and growing market with strong tailwinds

RIG operates in the New Zealand superannuation industry underpinned by an ageing population, declining interest rates and increasing market volatility.

Established platform that is highly scalable

The business is fully licenced and operational having implemented a number of recent improvements now with a lower marginal cost to serve each new customer.

Tangible strategy to grow revenue at a >30% CAGR over the next 4 years

4 year plan developed confirming capital requirements to support new business with improved embedded value and multiple paths to market.

Additional upside with new products and business targeted

RIG plans to lever its growing market position, reputation and regulatory status to create new products and provide closure solutions for existing defined benefit schemes.

Highly experienced and dedicated team

The RIG board and management teams are experienced across a range of relevant industries and backgrounds.
Lifetime Income Annuity
RIG's primary product is Lifetime Income (Variable Annuity) which enables retirees to turn their savings into a guaranteed regular income that's insured to last as long as they do.
Retirees face the challenge of needing to use savings to provide income but do not know future returns or how long they will live. Further, current Government NZ Super payment only covers a basic standard of living, with people who want a comfortable lifestyle requiring another source of income.
Lifetime Income makes fortnightly payments to add to retirees NZ Super payments and protects retirees from market risk by providing a fixed guaranteed regular income.
RIG now has over NZ$300m funds under management.
Growth Strategy
RIG has a number of growth strategies that it intends to implement in the future.
Grow Lifetime Income Sales
RIG is focused on developing direct to market digital platforms, increasing white label distribution agreements and expanding the network of advisors promoting Lifetime products. With the product in place and growing, RIG intends to focus on initiatives to scale and educate.
Defined Benefit Superannuation Schemes
Acquisition of defined benefit schemes by annuity providers is commonplace globally (e.g. Challenger in Australia) and provides an avenue for RIG to utilise its liability management expertise to grow shareholder value.
A defined benefit superannuation scheme is an older style superannuation scheme where providers pay employees / members an agreed amount post retirement.
New Products
RIG has a suite of new products under consideration that it is confident it can bring to market. These additional product lines include: Lifetime Grow, Lifetime Home, Lifetime Village and Lifetime Care. For more information please see section 4.3 of the Information Memorandum.
Industry Overview
The value of New Zealand superannuation assets under management (AUM) is large and is expected to grow strongly over the foreseeable future underpinned by growth in KiwiSaver.
As at June 30, 2020, total New Zealand superannuation AUM was at ~$210 billion, having grown at a CAGR of 11% over the last 10 years. Of this around $70 billion was comprised by KiwiSaver AUM, having grown at a CAGR of 28% over the same period.
Growth in RIG's target market is underpinned by an increasingly ageing population, the government provided NZ Super only covering the basic cost of living and declining interest rates reducing the ability of retirees being able to rely on a stable secure regular income from their retirement savings.
International annuity markets are large and have evolved considerably over the last 40 years. RIG has taken the best aspects of various markets developments and paths to market to create a product ideally suited for New Zealand's current market.
Historical Financials
For more information please see the Information Memorandum.
Use of Funds
For more information please see section 6.1 of the Information Memorandum.
Key Team Members
For more information please see section 3.3 of the Information Memorandum.
Key Risks Facing the Business
For more information, including commentary and mitigations, please see section 3.11 of the Information Memorandum.