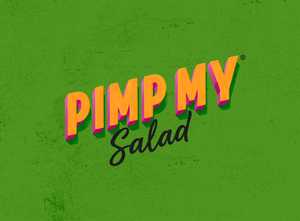 Type: Retail
Total Round Size (min): AUD$150,000
Total Round Size (max): AUD$700,000
Price per share: AUD$0.75
Pimp My Salad
Pimp My Salad is a fun and innovative brand based in Byron Bay, responsible for the creation and manufacturing of delightful, healthy meal toppers that make meals amazing.
Fees Paid by Issuer

: 6% of funds raised

Cooling-Off Rights

: 5 working days

Minimum Parcel Size

: $250.5
Company Overview
Australia is one of the world's fastest-growing vegan markets, by some estimates projected to reach a staggering $9b valuation by 2030. Established in 2014, Pimp My Salad is stepping up to meet this increasing demand and establishing itself as a market leader in this segment. Our plant-based, gluten-free products, made from high quality ingredients, have made healthy eating both enjoyable and simple for customers across the nation and overseas.
Our founders, Olga Plotnikova and Alex Komarov, have a strong foundation in science. Olga, holding a PhD in medical biology and with a decade-long career in cancer research, recognizes the vital role a nutritious diet plays in disease prevention. Meanwhile, Alex, a trained physicist and digital product expert, brings a wealth of product design experience to the table.
We have already sold over a million products worldwide, including our delicious seeds, croutons, and sauces made from whole foods and featuring short, transparent ingredient lists. Our best-sellers include Activated Superseeds, meat-free Coconut Bacon, Cashew Parmesan, and Hemp Parmesan.
Our business quickly grew since we began nationwide distribution to independent grocers and health food stores in 2018. By June 2022, we were proudly stocked in prominent supermarkets like Coles, Woolworths, and Harris Farm. Today, Pimp My Salad products can be found in over 2000 stores across Australia.
In 2019, we ventured overseas and built a strong network of stockists in the UK, with our products listed in over 500 stores, including Holland & Barrett, Mindful Chef, Ocado, and other selected health food shops.
With a positive EBITDA and over $1 million in gross sales by the end of 2022, our business has actively grown, averaging a steady 35% p.a.
We've set our sights on expanding to the UAE, New Zealand, Ireland, and other parts of Europe, and aim to grow 75% by the end of 2024. To achieve this, we're raising capital to forge new retail partnerships, launch exciting products, and boost community engagement with educational resources and tempting recipes.
Investment Highlights
Rapidly Growing Market with Health and Convenience Tailwinds

Home to as many as 2.5 million vegans and vegetarians, Australia is one of the fastest growing vegan markets in the world, and is projected by some to reach $9b by 2030. As Australians increasingly choose Better-For-You (BFY) products and demand convenience, Pimp My Salad's healthy and time-saving product range positions us to capture these market opportunities.

Consistent Growth with a Diversified Revenue Model

With 50% gross margins and consistent EBITDA profitability, Pimp My Salad has grown at an average rate of 35% YoY without compromising the bottom line. The revenue model is diversified across geography (Australia and the UK) and retailer types (major chains, independent grocers, and online).

Platform Built to Scale

Pimp My Salad has built a scalable and reliable supply chain by leveraging a network of contract manufacturers, co-packers, storage, and logistics providers. Learning from COVID-induced supply chain challenges, they have developed a platform that minimizes the risk of shortages from any single provider's failure.

Hot Market for Strategic Acquisitions

The BFY/convenient food space has seen a lot of attention from large food groups looking to snap up challenger brands. Relevant M&A examples include:

- Humble Group acquired by Go Superfoods (SWE, May 2022, AUD ~$30m)

- Follow Your Heart acquired by Danone (US/EUR, Feb 2021)

- Garden Fresh Gourmet acquired by Campbell Soup Company (US, June 2015, USD $231m)

- Annie's acquired by General Mills (US, Sep 2014, USD $820m)

As Pimp My Salad scales, there is an opportunity to be acquired by larger industry players and for investors to achieve a healthy return.

Extensive Social and Print Media Presence

Pimp My Salad boasts a strong organic reach, including over 20,000 Instagram followers, and a total reach exceeding 2 million through influencers and brand advocates. Additionally, we are frequently featured in publications such as Donna Hay, Women's Weekly, and Foodbev Media.

Brand Recognised for Innovation

As an innovative brand, Pimp My Salad was nominated for the Innovation Award at the International Food Expo 2023 UK London and was a finalist for the Nexty Awards at Expo West USA in 2019.
Business Model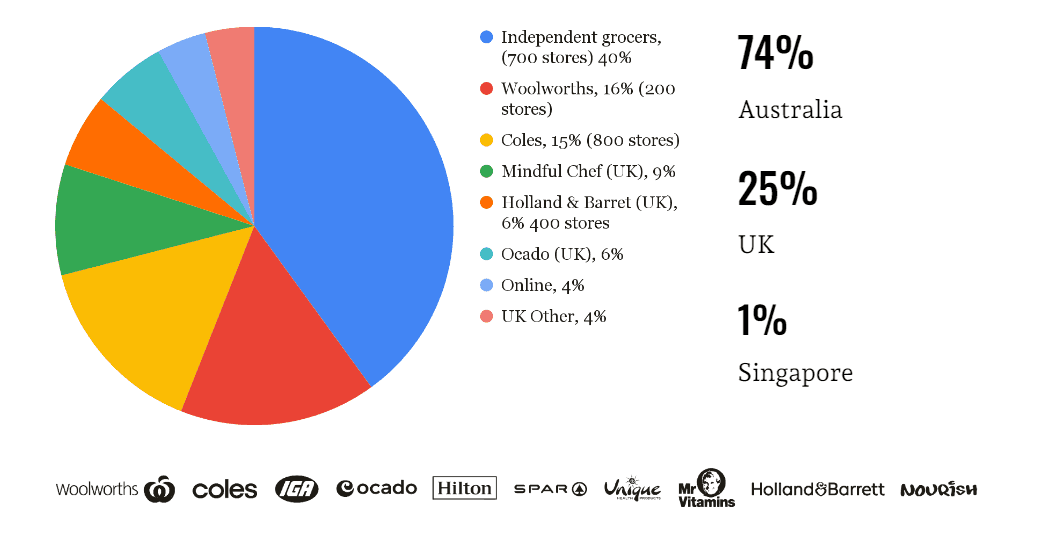 Pimp My Salad's key value proposition is in offering meal toppers that are quick and easy to prepare, making it simple for customers to maintain a healthy diet.
The company's products are primarily distributed through grocery chains, which account for the majority of the company's total revenue. Independent grocers make up 40% of this revenue, while Woolworths and Coles account for 16% and 15%, respectively. In the UK, Holland & Barrett contributes 6%, Mindful Chef and Ocado each contribute 9% and 6% comes from other UK stores.
Pimp My Salad has fostered solid relationships with its grocery chain partners, positioning the company to achieve significant distribution within these channels. By partnering with these retailers, Pimp My Salad is able to leverage their existing customer base and marketing efforts, while also building its own brand.
The company is not heavily reliant on online sales channels, instead choosing to focus on its partnerships with grocery chains.
Growth Strategy
Pimp My Salad has a robust growth strategy that is designed to increase its market penetration and expand its operations globally. With its existing channels, new grocery chains, and new markets, the company is well positioned to achieve their $1.9m revenue target (+75% growth) in the next 18 months.
Why Equity Crowdfunding?
Since inception, Pimp My Salad's mission has been to ensure that Australian consumers don't have to choose between convenience and their health. Good food is at the heart of any healthy community - which is why they have opted to bring their community along for the ride as they embark on their next stage of growth.
By investing in Pimp My Salad, you are becoming a part owner in a novel and daring Australian food company at a pivotal point in its growth. Investors will also get access to an exclusive and exciting range of rewards.
Don't miss your chance to join the Pimp My Salad family!
Key Team Members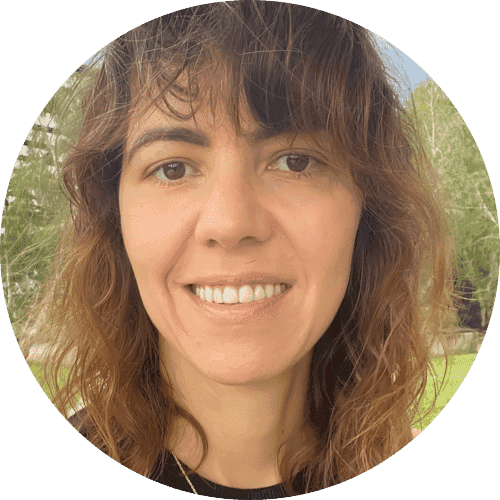 Olga Plotnikova
Co-Founder & Managing Director
PhD in Molecular Biology, cancer researcher turned Pimp founder.
Passionate about health, food, recipes, achieving goals and building impactful companies.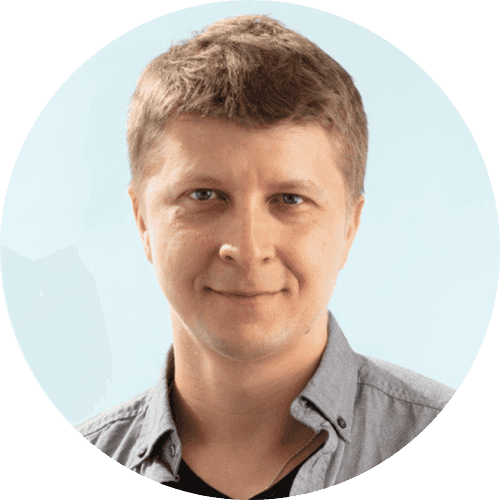 Alex Komarov
Co-Founder & Director
Physicist, software engineer and designer turned Pimp founder.
Curious about branding, aesthetics, and building processes and systems that work.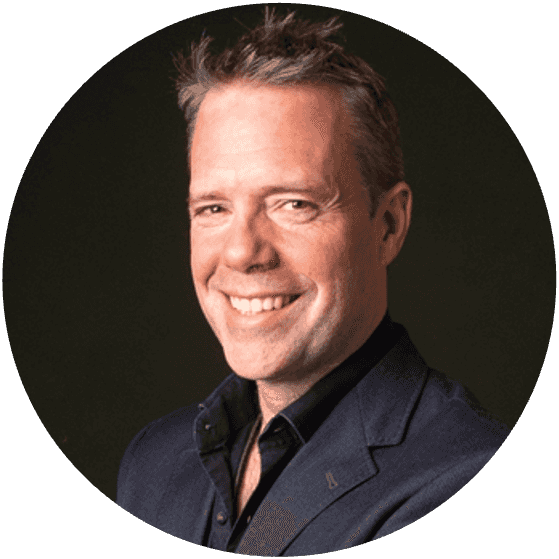 Simon Lacey
Head of International Business Development
25 years experience in FMCG, working in senior sales, marketing and management positions from large FMCG Blue Chips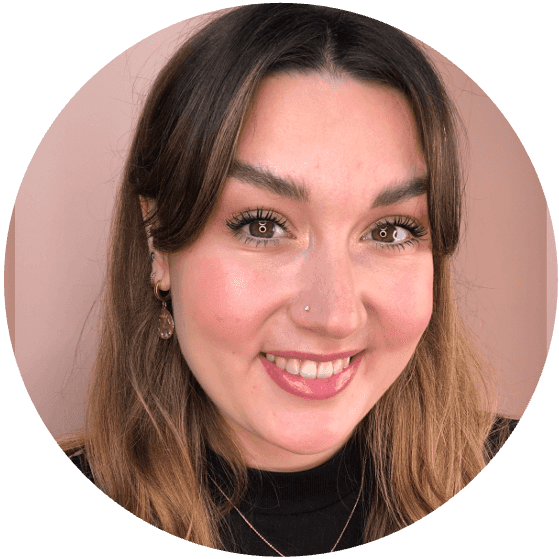 Lisa Kesper
Head of Marketing
A seasoned senior brand manager and marketer with a strong commercial background and a proven track record in developing authentic multicultural brands. MS in Fashion Brand Management.
Financial Information
For more information please see section 2.11 of the Offer Document.
* Packaging costs are reported in Opex on the P&L. Average Gross Margin when taking into account packaging is 50%.
Use of Funds
For more information please see section 3.2 of the Offer Document