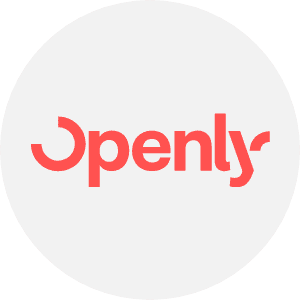 Type: Retail
Total Round Size (min): AUD$150,000
Total Round Size (max): AUD$400,000
Price per share: AUD$2
Openly
Openly is now accepting investments!
Fees Paid by Issuer

: 7.50% of funds raised

Cooling-Off Rights

: 5 working days

Minimum Parcel Size

: $250
What is Openly
Frustrated by the constant stream of negative privacy news and inspired by the successful implementation of the General Data Protection Regulation (GDPR) in Europe, Openly's founders set out to improve the standard of privacy here in Australia.
With further investigation, and after speaking with both big and small business owners, it became clear that the privacy problem in Australia was double-sided. Privacy laws did not adequately protect consumers from privacy risks, and businesses of all sizes struggled to comply with the highly interpretational principles based approach of the Australian Privacy Act.
With the aim of solving both of these problems, Openly was born.
Based in Adelaide, Openly is a privacy-centric reg-tech platform that serves to simplify the onerous legal burden of privacy compliance for Australian businesses while strengthening privacy protections for consumers.
Openly generates sticky and recurring B2B revenue through two streams.
Stream One:
Through its proprietary platform, Openly For Business, Openly offers a module based privacy program that uses plain-language alongside easy to use tools to simplify privacy compliance for business owners. Upon completion, business owners have a stronger understanding of privacy laws and their obligations. Using a freemium model with a strong free to paid conversion rate, Openly For Business starts at $49 per month.
Openly currently has 150+ registered users of Openly For Business.
Initially, Openly is targeting one of the gaping holes in Australia's privacy regime, the approximately 400,000 small to medium-sized businesses that are currently exempt from the Australian Privacy Act.
Stream Two:
In the recent Australian Community Attitudes to Privacy Survey, 74% of respondents agreed that privacy certification makes a business more trustworthy.
Openly has developed a voluntary but legally binding Privacy Code that powers Australia's first independent privacy certification offering. Once registered by the Office of the Australian Information Commissioner (OAIC), the Privacy Code will become a legislative instrument under the Australian Privacy Act. There are only three other Privacy Codes in existence, none of these are economy-wide or privately run. Openly is currently completing a public consultation relating to this Privacy Code.
Using artificial intelligence and machine learning, Openly has developed a privacy certification program that automates the legwork of certifying a business. Pricing scales from $5,000 per year up to $30,000 per year dependent on business size and number of employees.
Openly is currently completing 2 privacy certification intakes, one of which includes US-based password manager, 1Password.
"The Openly platform is an excellent example of letting private players innovate on top of government regulatory systems."
Investment Highlights
An Industry Awaiting Disruption

Privacy in Australia is broken. While other markets around the world have introduced new privacy regulations that offer strong consumer protections, Australia has only just commissioned a review of the 1988 Privacy Act. Further, there is limited competition and low levels of new technology development when it comes to privacy. The consumer market is stirring, and consumer expectations on privacy have changed significantly over the past 24 months.

Launched, Loaded and Ready

Openly launched both its consumer and business product suites to market in May 2021 following an extensive beta testing program that involved several large enterprise clients. Since then, Openly has secured two revenue driving business contracts with no investment in marketing (both via word-of-mouth referrals). One of these contracts is with US-based password management service, 1Password.

Additionally, Openly has secured further revenue through its lower cost SMB platform with 150+ active subscribers acquired within three weeks of launch following minimal marketing investment.

Openly has thousands of consumers using its suite of free tools each week, which assists in demonstrating strong market demand to prospective enterprise clients.

With the acquisition of additional capital, Openly is ready for growth.

Led By Automation

Openly has already invested significant capital into artificial intelligence and machine learning to automate its product suite. This innovation follows core banking loan assessment models and creates a low-touch system that is capable of managing a high volume of applications.

Rules as Law

Openly has developed a voluntary but legally binding Privacy Code. Once registered by the Office of the Australian Information Commissioner (OAIC), a Privacy Code becomes a legislative instrument under the Australian Privacy Act. There are only three other Privacy Codes in existence, none of these are economy-wide or privately run. Openly will submit its application for registration shortly.

Experienced Advisory Board

Openly has appointed an experienced (and independent) Advisory Board that will assist with the general operation of the business, and the monitoring of the certification program to ensure it maintains integrity and trust. From top-tier business leaders to experts in privacy, the Openly Advisory Board is committed to Openly's long-term success.

Amazon Web Services Collaboration

Openly is a part of the AWS partner network and the AWS activate program which offers additional support and funding opportunities through Amazon. Openly has received financial support from Amazon in the form of account credits which have assisted with technology development at zero cost. Openly's product suite is also available for sale via the Amazon Marketplace.

Consumer First

By putting the consumer first, Openly is building trust in its certification program. The artificial intelligence that powers the application process is also being used for market-leading consumer tools that solve real world privacy problems. Additionally, Openly offers consumers easy to understand privacy advice and support without the legalese.
The Problem
With the recent enactment of privacy reforms in Europe and the US, Australian community attitudes to privacy are changing and the message is clear. Australian consumers want greater choice and control, stronger privacy protections, and zero friction. The 2020 Australian Community Attitudes to Privacy Survey showed:
88% have chosen not to deal with an organisation due to privacy concerns.
87% want more control and choice when it comes to privacy.
74% agree privacy certification would make a business more trustworthy.
62% aged 18-34 are not aware of the Privacy Commissioner.
43% aged 18-34 have never heard of the Privacy Act. 
Australian businesses are under pressure too. Privacy is a rapidly evolving landscape, and privacy issues are causing businesses significant financial concern. In 2020 there were 1,051 data breaches reported to the Office of the Australian Information Commissioner (OAIC) at an average cost of $3.35m per data breach. That's more than $3.52b spent on containment, remediation, legal and technical responses to data breach events in Australia in just one year!
The Openly Solution
Openly offers an innovative privacy-tech platform that simplifies privacy for Australian consumers and businesses through education, certification and support programs. Through these tools, businesses can build consumer trust by demonstrating their enhanced privacy capabilities and advanced transparency measures.
Privacy is a complex problem, with several key stakeholder groups. Openly has identified four key areas of focus that solve core concerns for both businesses and consumers:
Education Programs
Openly believes that business education is the key to improving the standard of privacy in Australia. By investing in early-stage education programs, Openly is equipping businesses to achieve privacy compliance while offering greater privacy protections for consumers.
Privacy Certification
Openly has developed Australia's first independent privacy certification program. With the help of artificial intelligence and machine learning, this program operates efficiently. Built on the foundations of transparency, trust and ethics, businesses are lining up to demonstrate their commitment to privacy.
Business Support
Openly understands that privacy can be a tricky area for small to medium business owners. Openly is continually developing resources and tools that will assist SMB's in better servicing their customers' privacy needs.
Consumer Support Services
Openly is kicking off a huge effort to support consumers with privacy concerns. By developing new tools, better privacy resources and programs that promote greater transparency, Openly is truly consumer first.
Openly's Revenue Model
Openly generates revenue through its business-to-business product suite including Privacy Essentials and Privacy Certification.
Openly is initially targeting SMBs with the lower cost Privacy Essentials Program to assist with the development of their privacy capabilities before nurturing them into the certification revenue stream.
Recurring revenue is also driven by the Openly Privacy Certification revenue stream, which is initially being targeted toward large and enterprise clients. This revenue stream is highly scalable and is determined by business size.
Openly is continuously solving privacy problems through the development of new market-leading tools that make the management of privacy easier for business owners. Bespoke product solutions contribute to additional revenue generation.
Openly Advisory Board
Openly has appointed an experienced Advisory Board who are actively providing guidance and support relating to business growth, government relations and consumer advocacy.
The appointees include:
Marion Hemphill – Chief Privacy Officer at Australian Red Cross Lifeblood
Johan Muller – Group Privacy Officer at an ASX Top 50 Company
Lisa Schoenstein – GM Privacy and Consumer Trust at WooliesX
Umesh Ratnagobal – Government Relations at an international real-estate advertising company
Penny Wong – Director at Radmis Advisory
Ajith Ratnarajah – Managing Partner at Open2Insight
The Target Audience
Openly is targeting the approximately 400,000 small to medium-sized businesses that are currently exempt from the national Privacy Act. These are firms with annual revenues of less than $3 million and include a vast swath of businesses such as real estate agents, suburban accountants and lawyers, gymnasiums and beauty providers, not to mention main street and online retailers which daily collect vast amounts of personal information.
Larger businesses are the initial target of privacy certification, offering the opportunity to demonstrate advanced privacy compliance to investors, insurers, customers and auditors.
The Market Landscape
The rise of competition in the privacy space was predominantly driven by the introduction of GDPR which strengthened privacy laws within the EU with extra-territorial reach for multi-national organisations. Seemingly overnight, dozens of new players entered the space with cookie consent solutions, data subject management tools and GDPR compliance software.
Since then, the privacy landscape has settled however it remains complex, with players spread across multiple fields including consumer advocacy, consumer privacy management, privacy workflow, privacy ops, industry groups and certification schemes.
Openly has identified five key competitors in the privacy-tech space that have the motivation and capability to enter the Australian market. These competitors are WireWheel, Securiti, BigID, Trustarc and OneTrust.
While many smaller players exist, these five competitors demonstrate consistent annual revenue and occupy a large portion of the privacy-tech market.
Growth Strategy
Openly is future-focussed and ready to grow its market share. Given the competitive nature of the privacy landscape in other regions, particularly across the EU and United States, Openly is planning to drive growth through a strong Australian footprint strategy that concentrates on home-grown success first.
This will be achieved through four key strategy pillars:
Build big partnerships
Stay market-specific
Stay nimble & adapt to new legislation
Drive consumer education, lead the conversation
Why Equity Crowdfunding?
Everything that Openly does centres around the concept of People Powered Privacy. From public consultations and open forums to live webinars and product roadmaps, Openly is driven by the needs of the consumers and businesses it serves.
Openly believes that equity crowdfunding aligns with the principles of People Powered Privacy and is seeking investors who believe in its products, its growth strategy, and the importance of privacy innovation in Australia.
Openly will use the funds raised through this offer to further develop their technological capabilities, employ additional staff to manage an increasing workload, and formally launch a consumer campaign to drive awareness of Openly's services.
Key Team Members
For more information, please see section 2.9 of the Offer Document.
Jay is the tech whizz behind Openly's top-tier tech stack, and his expertise in marketing is an added bonus. He balances maintenance of Openly's websites and web apps with a packed marketing calendar to ensure as many people as humanly possible know about what Openly is doing.
Across a nine-year period, Jay has worked for two major media networks and an international media agency in sales and marketing roles with experience across a broad range of clients and media channels. Prior to establishing Openly, he operated a freelance web development agency.
Jay enjoys solving complex problems with user-friendly, tech-led solutions. He is always thinking of new ways to fix privacy problems, which is well balanced by his understanding of modern marketing and enterprise data collection practices.
Jay has always had a passion for AFL. At age 14 he started umpiring football after realising a lack of playing talent. Umpiring has taken him around most of Australia. More recently, Jay spent his weekends field umpiring SANFL.
Terri manages the nerve centre of Openly, utilising her experience across marketing, process management and strategy to oversee operations. Day- to-day she keeps an eye on business queries, crafts process and policy documents and keeps the ship sailing smoothly.
Throughout her distinguished career, Terri has held senior marketing roles within the telecommunications, banking and insurance sectors. She also operated her own successful business consultancy company for six years. More recently, she has worked within the health sector in an operations role.
Terri has a unique way of assessing and improving processes, and this skill is what lead her to her brainchild, Openly. After becoming frustrated by the prevalence of unnecessary data collection, Terri set out to redefine how privacy could be better managed and operated.
Terri loves the heat and has migrated between Darwin, Cairns and Brisbane to avoid the Australian winter chill. She is an avid Trekkie and a lover of fine wine.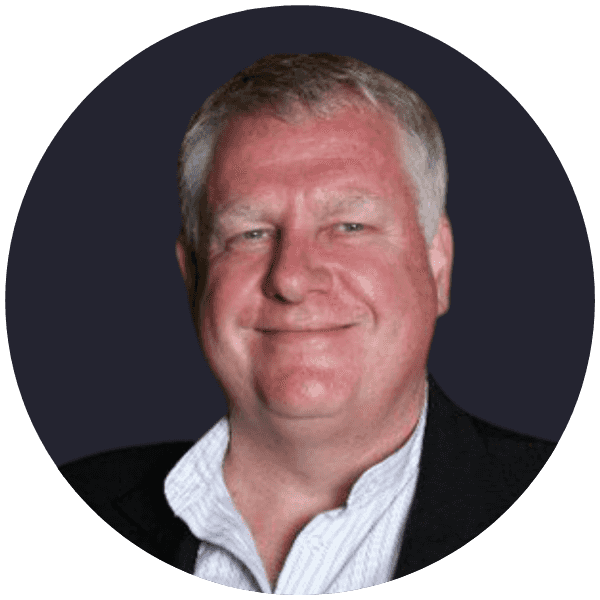 Will Oddy
Co-Founder, Director - Finance
Will is an expert in contracts and procurement and has crafted his finance skills by counting beans. He keeps a close eye on Openly's finances to ensure bills are received and paid on time. He also works with Openly's suppliers throughout contract negotiations and assists with strategic direction relating to new product development.
Throughout his career, Will has held senior contracts and project management roles across a broad range of sectors including local and federal government, defence, construction, education and aviation. More recently, he worked as a senior contracts specialist at a major aircraft manufacturer.
Will has developed an incredibly measured approach to contract negotiation and problem solving and has transferred these skills to enterprise and supplier negotiations for Openly.
Will loves to travel and knows Asia like the back of his hand. COVID-19 travel restrictions have meant he has to explore more locally recently, and like the rest of us, he is looking forward to travelling internationally again soon.
Lauren holds a Bachelor of Law and has extensive experience in the field of regulatory compliance, making her the perfect person to oversee Openly's certification compliance program. Lauren ensures that certified entities maintain consistent compliance with Openly's rules while also managing consumer complaints.
Throughout her career, Lauren has worked within both state and federal government agencies in the field of complaints, compliance and regulatory advice. More recently, she has worked as a regulatory advisor within the health sector.
Lauren provides valuable legal insight through her highly analytical and process driven approach, and her extensive understanding of local and national privacy law provides significant value to Openly.
Lauren loves art and music and can often be found painting masterpieces or creating them with her much-loved piano.
Marion brings 11 years' experience in privacy law through a corporate and health lens. Currently working as the General Counsel and Chief Privacy Officer at Australian Red Cross Lifeblood, Marion is providing guidance on the implementation of the Openly Privacy Code.
Johan brings two decades of professional experience to the Openly Advisory Board. He has held leadership roles in the fields of engineering, supply chain management, process improvement, and data and analytics. Currently working as the Group Privacy Officer at an ASX 50 Company, Johan is providing guidance on Openly's enterprise strategy.
Lisa brings expertise in privacy ethics and a strong reputation in market. Currently working as the General Manager of Privacy and Customer Trust at WooliesX, Lisa is providing guidance on balancing ethics and business success.
Ajith brings a wealth of technology and digital transformation experience having held roles in the finance and education sectors. Currently working as the Chief Technology Officer at Leidos Australia, Ajith is providing guidance on sales and investment.
Penny bring expertise in reg-tech, data security, emerging technologies and digital transformation having worked across a portfolio of local and national brands. Currently working as a Director at Radmis Advisory, Penny is providing guidance on technology and cyber developments.
Umesh brings significant corporate affairs experience including government relations, policy development, industry engagement and media management. Currently working in government relations & issues management at a global online real estate company, Umesh is providing guidance on the implementation of the Openly Privacy Code.
Key Risks Facing the Business