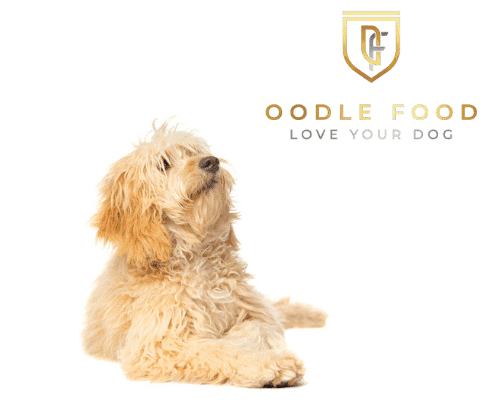 Type: Retail
Total Round Size (min): AUD$270,000
Total Round Size (max): AUD$750,000
Price per share: AUD$1
Oodle Food
Oodle Food is now accepting investments!
Fees Paid by Issuer

: 6% of funds raise

Cooling-Off Rights

: 5 working days

Minimum Parcel Size

: $250
What is Oodle Food?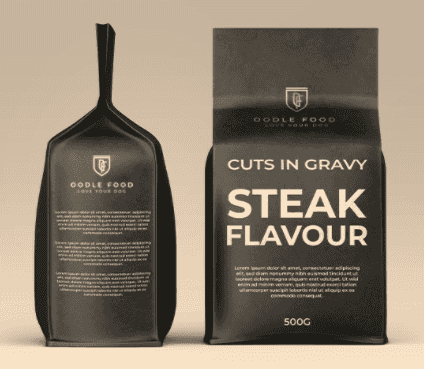 Oodle Food is breed-optimised, portion- controlled kibble delivered straight to the owner's door, on a monthly subscription basis. The food is specifically designed for "oodle" breeds, a cross breed between a pure-bred Poodle and other dog breeds. The business is pre-revenue and set for launch in April 2022.
Paths to market will include online direct-to-consumer and third party sales (Shopify and potentially Amazon's Subscribe & Save). Our first product will be kibble optimised for Oodles, with portion control and am/pm formulas for 2 meals a day.
Ahead of launch of the business in April 2022, Oodle Food plans to use an Australian based private label contract manufacturer, which is an existing provider to major label dog food brands. We have identified eight private label manufacturers in Australia that we will work with initially to test the product. Following our testing process across a range of manufacturers, we will work with their
chemists to determine the most appropriate food/supplementation for the Oodle breeds. We will test the product and the ingredients with our testing team, currently identified through the Aussie Online Entrepreneurs community, prior to finalising the manufacturer of the product.
Oodle Food is the latest 'build to scale for fast sale' business of serial entrepreneur Neil Asher. After selling his most recent business in September 2021 for A$4.5m, Neil is now building Oodle Food using his previous experience in building 7 multi-million dollar e-commerce businesses. Neil has built his success on his deep knowledge and research into the market sectors most-desired for acquisition by the burgeoning sector of online business aggregators.
To achieve our goals, Oodle Food is aiming to acquire 2,449 subscribers in FY23, growing to 7,575 subscribers in FY24 and 12,952 in FY24. We believe these are readily achievable, indeed quite conservative.
Investment Highlights
Unique product backed by science

Our Oodle Food products have been researched – and continue to be refined and developed - to provide Oodle owners with the confidence that Oodle Food is the right food, in the right portions, at the right time to keep their Oodle in perfect shape. Chair Neil Asher has a track record in developing customised dog supplements.

Immediate traction and profitability

Oodle's directors are experts at competing in their markets using emotional- and data-driven online marketing campaigns & videos with the world's most adorable pets - Oodles. If we hit our assumptions, we project to generate just under $500,000 revenue in Year 1 (FY23) and $700,000 net profit by the end of Year 2 (FY24).

Highly scalable with multiple expansion avenues

Our lean operation model makes us a low-cost, highly scalable business with multiple growth avenues including product expansion and new market entry. Our initial market is Australia where we aim to become an acquisition target.

High customer satisfaction and strong referrals

Our products are not only backed by science, we have vast experience in brand-building, rapidly driving strong customer reviews and high satisfaction rates and distributing this feedback rapidly through online sales channels to tightly-targeted market audiences. We have identified within the 2,600 membership of Aussie Online Entrepreneurs, the Oodle owners as the starter market.

Australia-based production

Oodle Food is in discussions for an Australian-based manufacturer, and 3rd Party Logistics (3PL) provider responsible for handling deliveries. Packaging design & product formulation will be finalised following extensive market testing. We are proudly Australian.

Stellar management team with a track record of scaling startups

Our growth is underpinned by our strong and diverse leadership team. This includes our co-founder Neil Asher and Directors Kate Ingham and Michael Oldroyd, all equipped with deep expertise in startups, marketing and business management across a range of industries. Our co-founder has extensive experience building subscription based businesses.
Our Business Model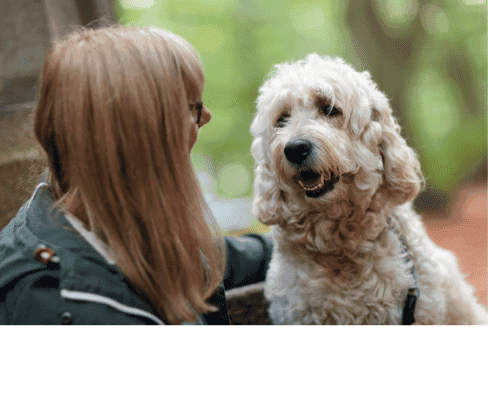 Oodle Food will use a Direct to Consumer (D2C) model to directly service customers via our website. We will be selling Oodle Food on a monthly subscription basis, from $59.95 per month, delivered directly to customers. This will drive a high level of customer retention as each continuing customer represents consistent monthly income to the business. 
The D2C model also allows us to negate costs associated with wholesale distribution networks and grow our profit margins directly as the value we deliver to our customers increases. We are able to better control product quality and fulfilment given we control the entire experience from order to delivery.
This subscription-based model allows for a competitive advantage of low fixed costs, and allows for greater customer retention rates and a fixed revenue stream. However, this model also allows for the opportunity to cross-sell and up-sell products, by establishing trust with the Oodle dog owner demographic.
Our first product will be our kibble range, with specific formulas for breakfast and dinner. Looking ahead, there is scope for further product development for other breeds or expansion of product range for Oodles.
Our main distribution channels will be through our own proprietary website, using our proprietary Shopify store, directly delivering goods to our customers. As a second online channel, we hope to use the "subscribe-and-save" function on Amazon Australia, once launched. 
We are in the process of organising commercial agreements to fully outsource each aspect of the business (detailed in the next section). Simultaneously, we will ensure customer confidence in the quality of our product and the certainty of its delivery. In turn, this allows us to minimise our capital costs and to embed scalability and profitability from the outset of operations.
Growth Strategy
Build a lean team and supply chain

Following the identification of our product and manufacturer & packaging manufacture, our focus will be to secure our third party logistics (3PL) partner. 

The business will run on a lean model, taking advantage of the move to virtual teams - many of which are pre-existing relationships, reliable and well-proven, from the director's previous businesses. As we have extensive expertise in efficient outsourcing, and we have existing relationships with many of the outsourced expertise components required. 

On this foundation, we can build Oodle Food with small commitments to fixed overheads such as rent, storage and staff salaries. These operating overheads account for only 15% of annual operating costs. Moreover, our ordering arrangements with our chosen pet food suppliers will ensure that there is no need to pre-order stock, or maintain capital in large inventory. 

In turn, this frees up the business resources to focus on marketing – acquiring customers.  Across our first 3 years of operation, 85% of our operating budget is dedicated to marketing (see forecasts section for more detail).

Build brand awareness

Our brand awareness pathway will involve extensive market testing to ensure there is a market fit with our product, our message and our customers. Every assumption will be tested. Once we have identified the key messages that generate market engagement, a substantial and targeted campaign will roll out to build customers for our premium breed specific dog food. We will then identify and utilise an extensive influencer network to continue sending this message to our customers in the long-term.

Our intention is to begin the sales process through the use of free samples to create engagement. A sales team will follow up and convert new customers into long-term customers, to create better value. We will target breeders with free giveaways to keep Oodle Foods at the forefront of dog owners' minds. Our social media presence will rely on the video engagement of Oodle owners online and enthusiasm to share their pets online who have a high "cuteness" quota.

Our online marketing strategy will be to drive traffic to our Shopify site as well as Amazon's upcoming subscribe-and-save function. We will grow our online marketing strategies to build a strong organic traffic funnel to our site, with greater customer lifetime value (LTV). By building brand recognition to prove the value of our products in the dog food market, we foresee our main revenue driver being greater customer acquisition and retention rates across Australia.

Scale business and take market share (vs incumbents)

Oodle Food logistics will scale by utilising 3rd party specialist operators, rather than through in-house acquisition. This will ensure that all operations are efficient and achieved at a better quality with specified experts working in the field. 

Our D2C model will be a point of difference in an industry focused on retail and in-house logistics. By retaining an online only retail model - available via Shopify and Amazon, we aim to expand to new customers by offering direct delivery, challenging traditional incumbent B2B models. 

We also aim to leverage scale by ramping up our targeted marketing campaigns and brand awareness. This will build an engaged and enthusiastic community of pet owners online - something our principals are expert in creating. 

New product development

We are initiating with our core Kibble range (breakfast and dinner formulation), but may look to expand through repeating the model for further breeds of dog.
Market Opportunity
Pet Food Industry
The global pet food market is worth over US$97.5bn (2021), and growing at 5% CAGR in the next 5 years. Pet owners with rapidly urbanised lifestyles are increasingly willing to spend on premium pet food, to improve the wellbeing of their pets. Globally, premium dog and cat food products have seen an 8% CAGR over the last five years, in comparison to mid-priced and standard pet foods seeing less than 5% CAGR. 
 In Australia, the pet food production industry is worth A$2.9bn, of which dog food is the largest single sector at over 37%. Over 2020-2021, both Australia and New Zealand experienced growth in buying large volumes of premium dry and wet pet food during lockdowns. Locally, premium dog and cat food is booming with growth of 15% over 2021, whilst there has been a drop of 5% in standard dry pet food.
Australia has a very high pet ownership rate of 61%, contributing proportionally more to the global pet sector than expected. Whilst COVID-19 disrupted pet food supply chains during 2021, production in Australia is still dominated by large conglomerates, including:
Mars Wrigley Australia (including Whiskas, Pedigree, Schmackos, Royal Canin) with a market share of 27.5%. 
Topco Investments Australia (including Natures Gift, Natures Goodness, V.I.P. Petfoods) with a market share of 17.4%.
Nestle Australia (including Purina Pro Plan, Purina One, Purina Friskies, Purina Bonnie) with a market share of 14.8%. 
These competitors benefit from large economies of scale, a wide range of pet food brands and strong supply chains. However, the model is outdated with poor quality food and lack of customer engagement, and the industry is ripe for disruption as seen in other markets such as the UK and US.
So, what is causing the growth of the industry?
Increasing pet ownership. 
In part driven by COVID-19 lockdowns and more time spent at home, pet ownership in Australia has increased significantly over the last two years, with dog ownership increasing from 40% in 2019 to 47% in 2021 (representing 4.6 million dogs). This has resulted in greater food volume purchases and other veterinary services.
Premiumisation and personalisation of pet food.
Key buying factors when choosing pet food include the pet's own food preferences, the quality of ingredients, value for money, and whether the food is nutritionally complete.
Many pet owners view their pets as an integral part of the family, a trend known as "pet humanisation", and demand high-quality pet food. Pet owners now want more premium, "human quality" food, with more nutritious ingredients and increased traceability of the inputs, as well as more personalised diets based on breed and dietary requirements. Currently, 80% of a dog's diet consists of a highly-processed, dry food diet, but this will decrease with greater demand for better ingredients, fewer preservatives and processed ingredients.
The phenomenon of treating pets with greater levels of care is concurrent with the readiness of pet owners to spend money on a wider range of other pet products, such as pet accessories and veterinary services. 
Trend for smaller pets 
As the trend towards urbanised lifestyles continues, pet owners are increasingly choosing smaller pets for smaller urban homes. This has been reflected in the pet industry, where sales of products designed for smaller pets have increased more than 73% since 2011. Specifically for smaller pets, pet owners are looking for dog treats that are locally produced or have specific health benefits for their specific dog breed, offering an opportunity for Oodle Food to step in.
Shift to online buying habits
The onset of COVID-19 prevented many customers from physically purchasing pet foods from retail stores, and also saw people spending more time at home with their pets. Australian e-commerce, growing at a CAGR of 16% through to 2024, is seeing Australian consumers shift to online shopping habits. As consumers seek more convenience and personalisation in their shopping habits, direct-to-consumer and subscription-based pet food companies will continue to grow.
For more information please see Section 2.7 of the Offer Document.
Why Equity Crowdfunding?
Our customers are at the centre of our operations. We've chosen to raise funds through equity crowdfunding to give our subscribers and customers - our key stakeholders - a chance to participate in our growth journey and to see first-hand how online businesses can be scaled and sold in only a few years. 
We see this as an opportunity to give back to our large and loyal existing online community.
Key Team Members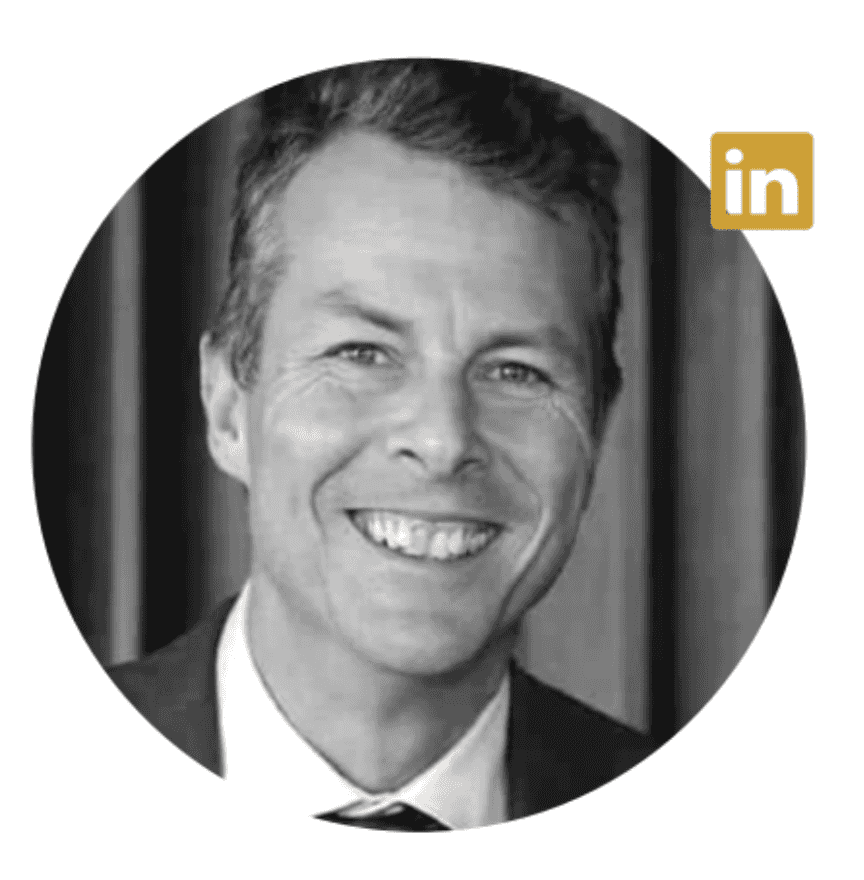 Neil Asher
Founder & Chief Oodle Evangelist
Neil is currently the founder of Aussie Online Entrepreneurs Founder – an e-commerce training organisation with 2,600+ subscribers. He has built seven 7-figure businesses, franchised five businesses. In late 2021, as an Amazon FBA Entrepreneur, he sold his Amazon store for $4.75m.
Neil's previous successful business sales include:
• Dog supplements (NDA)
• Corporate training company (Franchised)
• Legal Services Firm (Licensed)
• Nutrition company (Licensed)
• Skin care DTC
And his previous subscription-based businesses include:
• Aussie Online Entrepreneurs - 2,600 subscribers
• Legal Services firm - 2,500 customers
• Nutrition company - 30,000 subscribers @29.99 GBP/month
• Dog supplements - 10,000 customers per month
Kate is the Managing Director of Seller Central Setup and Ki Media Pty Ltd. She is a coach and mentor with Aussie Online Entrepreneurs and has an Amazon business located in the US, Canada and Australia. Formerly of Alchemy Equities, she oversaw the NSW governments' NSW Innovation Advisory Service and consulted to thousands of Australian startups and early stage entrepreneurs, assisting them to establish their new business and raise funds.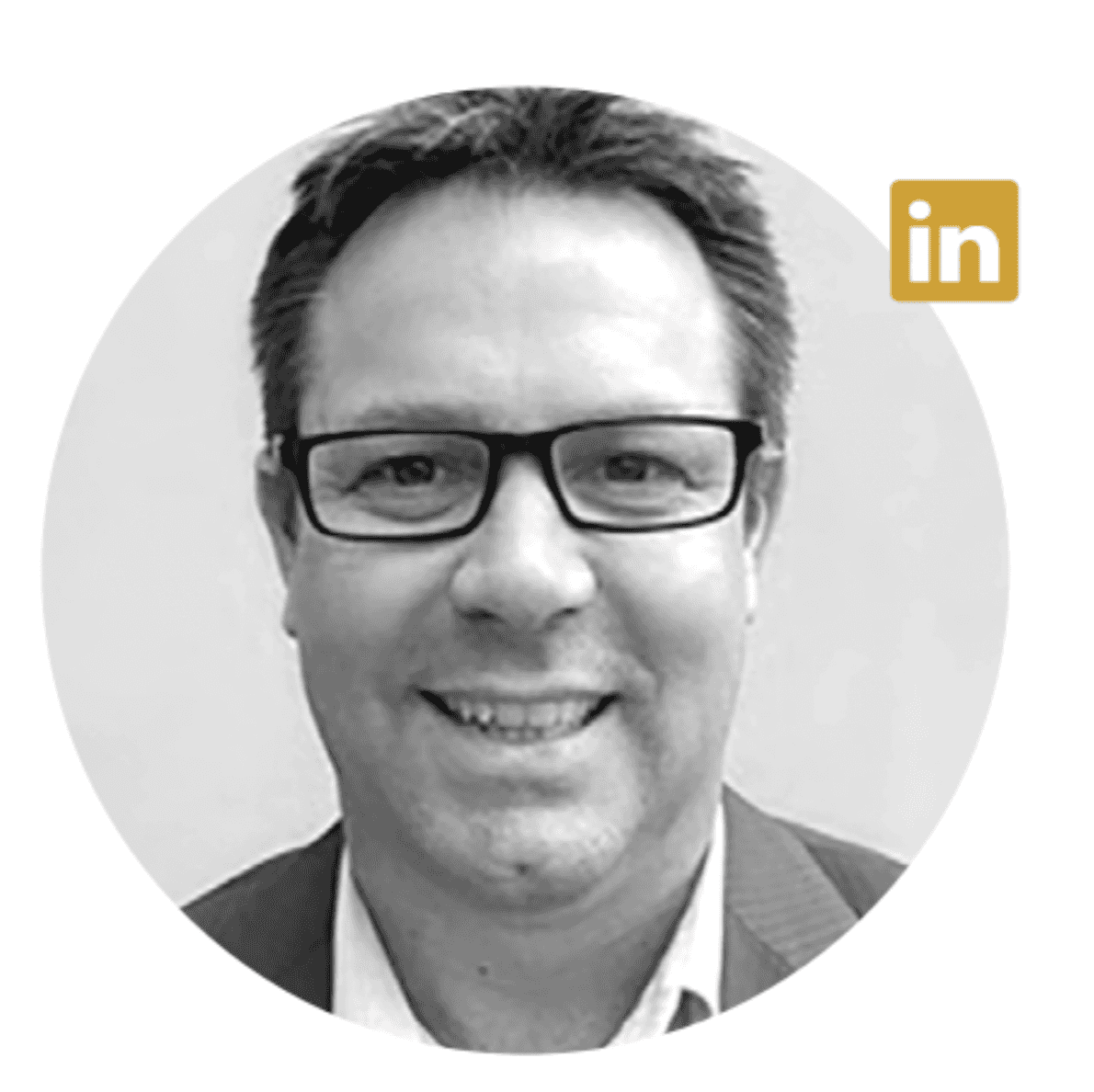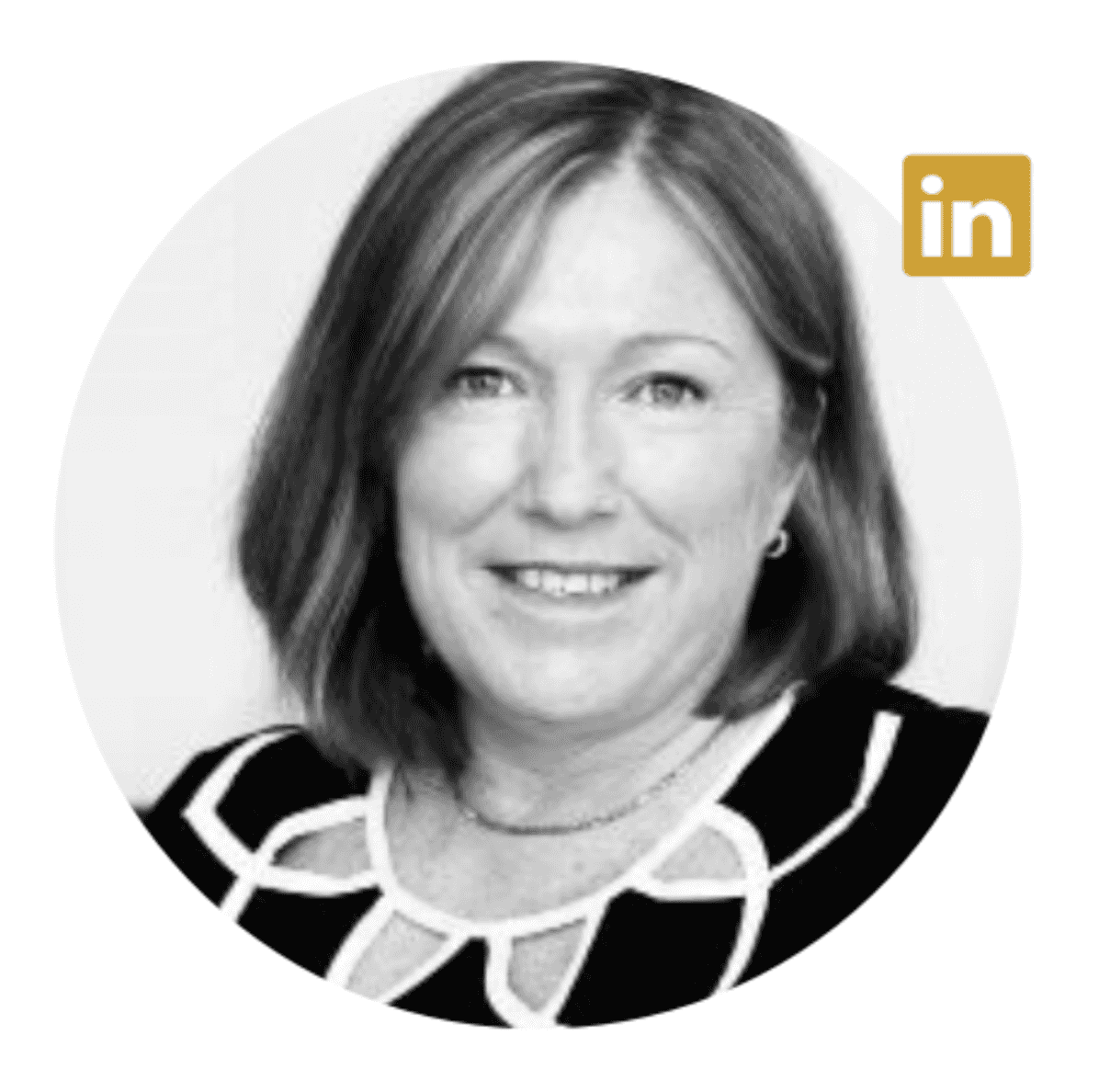 Debra Blackah
Chief Financial Officer
Forecasted Financial Information
For more information, please see Section 2.11 of the Offer Document.
Use of Funds
For more information, please see Section 3.2 of the Offer Document.
Key Risks
For more information please see section 2.13 in the Offer Document.