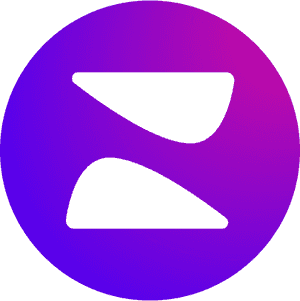 Type: Retail
Total Round Size (min): AUD$500,000
Total Round Size (max): AUD$2,550,000
Price per share: AUD$74.34
Nine25
Fees Paid by Issuer

: 6% of funds raised

Cooling-Off Rights

: 5 working days

Minimum Parcel Size

: 520.38
Company Overview
Nine25 (pronounced nine-to-five) is changing employees' relationship with how they receive and manage money they earn and giving employers a competitive edge in attracting and retaining staff in the toughest job market for employers in many decades.
The Problem
Workers Need Help
Millions of workers suffer stress between paydays or gigs and want solutions:
72% of workers now say it's now more important to plan for a secure financial future
They're seeking flexible pay and workplaces that support their personal wellbeing

People want to be paid faster:
Employees experience severe financial stress because they can't access their earned money to meet expenses and they want to feel in control of their own earned income
Employees are actively seeking out employers that offer highly differentiated flexible workplaces with personalised benefits
They're in debt because they have no choice:
Payday loans, wage advance, earned wage access and Buy Now, Pay Later (BNPL) are all designed as expensive quick fixes between paydays
These exacerbate anxiety, stress and debt cycles and employers are powerless to help
Employers are suffering from the recruitment crunch
Talent shortages and retention are a chronic problem in 2022:
Employers are grappling with an accelerated talent crunch with no relief in sight
As a result, employers are scrambling to compete and are chasing solutions
They're desperate to find ways to incentivise people to join:
Employers need to stand out from the competition and reduce recruitment time to hire and costs
Labour shortages have driven employers to luring talent already in secure roles that need very strong incentives
They want solutions they feel safe attaching their brand to:
There's an epic battle for talent. Employers need an offering they can safely endorse, keep people attracted to their company and build the shift towards 'culture'.
The Solution
Salary, wage or gig income streamed by the Nine25 App, each hour or when shifts are completed
Available on a subscription service
Workers can receive up to 100% of earnings in real-time, powered by live employment, payroll or gig data integrations
Automated cash flow management with real-time allocation of earnings to upcoming bills, payments and investing
The Nine25 App has a clever algorithm to calculate Customer's Safe Spend limit. Safe Spend means a customer knows exactly how much money they have available after addressing upcoming bills and automated investments. Stay within Safe Spend and they will always live within their means.
Nine25 provides a cutting-edge employee engagement solution. Employers can offer Nine25 to their employees to attract, retain and engage their workforce. This will help in saving thousands each year in hire and retention costs. With improved financial health, employees are proven to be more productive.
It's not meant to be a quick fix product, but one that can be embedded into a person's lifestyle. It will help establish good money habits and set them up for a more financially confident future.
Investment Highlights
Disruptive technology that revolutionises the Pay Cycle

Nine25 have invested $2.0m, over two years, into development. This provides an exciting opportunity as significant investment in technology, product and customer experience has already been completed. We are live and onboarding customers. We have signed agreements with partner platforms for distribution. These partners see massive opportunity for their own businesses by partnering with Nine25.

There is a perfect storm brewing between:

- Employees' desire for something new in the delivery of their salary;

- Employers needing an 'X' factor to attract, retain and engage their staff; and

- Financial health, this is now a very important issue for every worker

- We have deliberately built our model and technology so we can quickly replicate in new markets.

Customers acquired via low-cost, multi-sided channels

Our strategy leverages the power of multi‑sided distribution networks in order to drive efficient and low-cost customer acquisition.

B2C: Employees can sign up directly, without employer involvement.

B2B: Employer-sponsored financial health programs endorsed, promoted and potentially paid for directly by the employer.

B2B2C: Technical integrations with HR, Employees Employers HR/Payroll Merchants Payroll and Time & Attendance Platforms provide embedded distribution via partnerships. These integrations require no input by employers, no payroll deductions to process.

Merchants: We partner with bill providers and consumer brands.

Transparent SaaS fee structure

Nine25 has introduced an innovative fee structure that resonates with our audience. By making access a flat subscription fee, a user knows exactly what they will pay to use the platform. There are no hidden interest charges, late fees or complicated time related fees.

Heavily validated model

Nine25's model has been through extensive validation from leading employment platforms with overwhelmingly positive feedback resulting in secured partnership agreements. Additionally, we have received endorsements to co-brand and collect donations for respected charities like OzHarvest and the RSPCA that underlines our focus on financial health and our responsible product offering.

Premium user experience, ensuring an efficient onboarding process

Exceptionally fast onboarding, contextual user experience (UX) and a slick interface drives a modern UX that meets the standard expected by our target audience. The slick UX drives lower churn through the onboarding process and beyond.

Innovative credit delivery model

We have set a new standard for how credit risk is assessed with user consent-based access to employment records, allowing for real-time assessment of wages earned.

We've transformed credit decisioning and opened broader financial access for all consumers by addressing identity, employment and income verification via integrations with leading employment data sources.

Key to lowering potential credit risk, the integrations to real-time employment records will permit us to know if a customer is still employed, how much they earn, their next pay date and how much they are due — all through direct integrations to payroll systems.

These integrations rely on no effort from employers. We are accessing payroll systems through Application Programming Interfaces (APIs) directly.
Growth Strategy
The first focus is to grow customer numbers by leveraging the multi-sided distribution networks.
More specifically, we have secured agreements with six Payroll and HR Platform Partners. These partners range from API access to full integrations with the partner platform. Partners are offering to assist with sales and marketing resources in co-branded promotions to their customer base.
Further, we have commenced discussions with aggregated gig economy payroll data partners, with access to 76 million users.
Integrating directly with these platforms provides two key advantages:
There is zero effort for an employer when an employee adopts our service; and
Costs to acquire the customer are kept to a minimum
Our technology has been deliberately designed to be transportable to adjacent sectors and international geographies quickly, further aiding growth. A number of our partners already have an international presence and want us to partner with them in these markets. Our model has very few dependencies on local partners or infrastructure meaning we can rapidly deploy to new geographies.
Why Equity Crowdfunding?
Nine25 understands that money is inherently social. Financial inclusion, financial health & financial independence is core to everything they do.
So that their community can be a part of the growth journey from the very beginning, Nine25 chose to raise money via equity crowdfunding. If you resonate with Leigh, his team and the mission, become a co-owner and share in the success of Nine25.
Now streaming: Financial independence!
Key Team Members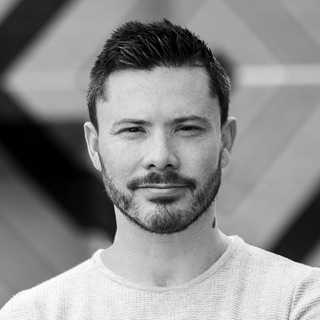 Leigh Dunsford
Director/Founder
Experienced in structured private asset lending, fund management and underwriting. Leigh has been published in the SMH, AFR, Business Insider, CEO Magazine, CMO Magazine, Dynamic Business and Inside Business.
Leigh is experienced in sitting on investment panels providing insight on the future of lending technology. He has co-founded three non-bank private funding businesses, raised over $70 million dollars (debt and equity), lent more than $2 billion in funds to SMEs and has a passion for helping entrepreneurs access capital for growth.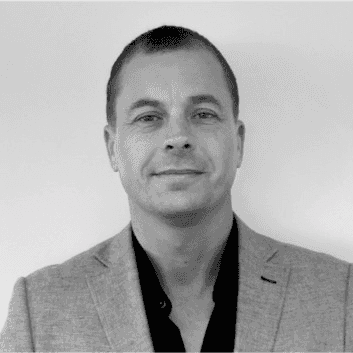 Mark is the Managing Director of Secured Lending (Credit Fund) and Equity Seed (Private Equity). He is responsible for the group strategies, operations and growth of the investment portfolios of these businesses.
Mark's previous experience includes four years at Fortress, a publicly listed US hedge fund, specialising in leveraged structured finance. Mark also specialises in corporate insolvency and has undertaken a wide range of appointments including business restructuring, insolvency, independent expert reports and pre-lending for major banks and financial institutions.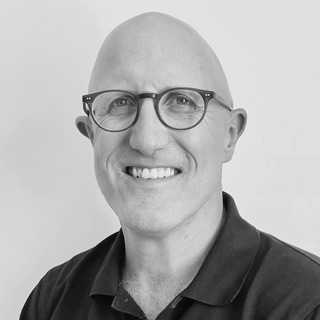 Andy is the Chief Operating Officer and Director of Nine25 Pty Ltd. Prior to joining Nine25 he worked at the Commonwealth Bank as a financial risk expert managing specialist teams across credit risk and analytics.
His career spans over 25 years in banking, healthcare, airlines, telecommunications and as a Chartered Accountant covering commercial, finance and operational performance improvement.
Use of Funds
For further detail please see Section 3.2 of the Offer Document.
Financial Information
For further detail please see Section 2.23 of the Offer Document.
Key Risks
For further detail please see Section 2.26 of the Offer Document.