 Type: Retail
Total Round Size (min): AUD$100,000
Total Round Size (max): AUD$500,000
Price per share: AUD$50
Nature's Help
Nature's Help is a leading Queensland-based FemTech business that specialises in all-natural, evidence-based nutraceutical supplements for women's health and well-being made here in Australia.
Fees Paid by Issuer

: 6% of funds raised

Cooling-Off Rights

: 5 working days

Minimum Parcel Size

: $250
Company Overview
Founded by Kirsty Strowger in 2012, Nature's Help operates across two distinct eCommerce stores: Turmeric Australia and Nature's Help. 
The product range stretches across three key areas:
Turmeric Supplements - for joint pain and inflammation reduction
Female Health Supplements - including hormone health, gut health, skin and immune health
The Menopause Collection – for perimenopause, menopause and post menopause
Launched in 2014, Nature's Help's Turmeric line is now Australia's leading brand of online Turmeric supplements. With a strong history of profitability, stability, and consistent growth, the Turmeric Australia store serves as the cornerstone of the company's success to date.
The Nature's Help Menopause Collection features an evidence-based range of seven all-natural supplements, catering to the needs of women experiencing peri-menopausal and menopausal symptoms in Australia.
The Nature's Help brand now offers an impressive selection of 22 all-natural products that cater to women's diverse needs throughout their lives, from menstruation to menopause and beyond.
The Menopause Collection differentiates itself by providing a comprehensive range of evidence-based, TGA-listed products tailored to address individual menopause symptoms. Unlike other brands that offer generic solutions, Nature's Help understands the unique challenges women face during this transitional phase. By providing targeted relief for a range of symptoms, women are empowered to manage their symptoms according to their preferences and needs. 
A study published in the Journal for Nutraceuticals confirms the positive effects of natural evidence-based supplements on relieving symptoms like hot flushes, sweating, depression, and sleep issues. This has contributed to the rapid growth of the dietary supplements segment for menopausal symptoms, which is expected to be one of the US $1.5 trillion wellness industry's fastest-growing categories, reaching US $22.7 billion by 2027. Increased investment in research and development, a shift toward natural and herbal products, and innovative product launches by key companies are also driving this growth. The menopause market presents an attractive investment opportunity for Nature's Help.
Nature's Help has demonstrated consistent profitability and growth over the past decade, establishing a solid foundation for further expansion. The company is actively seeking growth investment to leverage its success by expanding its customer base, diversifying its product range, and entering international markets. With a target market of over 2 million women in Australia alone, and a larger global market, the brand is well-positioned for substantial growth in the next 18 to 24 months.
Investment Highlights
Unique Selling Point in a Growing Market

With increases across the board in the number of articles published, startups founded, deals closed and capital invested, the FemTech space is experiencing a step change in its growth. Nature's Help's turmeric business, combined with a unique menopause-focused collection, is a meaningful differentiator in a market that is primed for expansion.

Ten-Year History of Profitable Sales Growth

Since its establishment in 2012, Nature's Help has grown strongly, with sales exceeding $20 million and over 300,000 orders processed. The company's commitment to quality is evident in its impressive re-order rates of 36%. Looking ahead, Nature's Help aims to continue on its upward trajectory, as evidenced by its first-quarter sales in 2023, which increased by 287% to $257,192 compared to the same period in 2022. The Turmeric Australia e-commerce store consistently generates an average monthly sales of $160,000.

Regulatory Approved Products

Every product in the Nature's Help Menopause Collection is approved by the Therapeutic Goods Administration (TGA) of Australia, which upholds rigorous standards to ensure world-class quality. Manufactured exclusively in Australia, Nature's Help products adhere to the highest manufacturing standards. The company's products are formulated to target many of the most common women's health concerns.

Highly Scalable Brand

Nature's Help has a proven track record of successfully launching evidence-based natural supplements, supported by an experienced team skilled in effective business scaling. With over ten years of profitable growth and a promising pipeline of upcoming products, the company has set ambitious yet attainable goals to expand market penetration in Australia and explore international markets.

Loyal Community

Customer satisfaction is paramount at Nature's Help, with a focus on working closely with the community to develop and launch products that exceed expectations. The company has already processed over 300,000 orders and currently has over 41,000 Nature's Help Offer Document • 2023 9 subscribers. Its successful auto-shipping program, numerous 5-star reviews, and impressive re-order rate of 36% demonstrate the brand's strong customer loyalty. Additionally, Nature's Help maintains a robust social media presence and hosts a podcast channel named "Menopause - Why didn't I know that?," providing education, awareness, and support to women worldwide.

Highly Experienced Team

Under the leadership of Kirsty Strowger, a prominent entrepreneur in Queensland, Nature's Help boasts a highly experienced team of experts. This includes Mona Hecke, a renowned Naturopath and author, seasoned business advisor Mike Allsop, as well as skilled and motivated professionals across various domains such as sales, marketing, regulatory, production, and logistics. Their combined expertise and dedication contribute to the company's continued success and growth.

Strong Avenues for Further Growth

Nature's Help is built on a strong foundation of product development and manufacturing, supported by an exciting new product development pipeline that positions the brand for impressive growth. The company is strategically focused on expanding its customer base and international sales in the rapidly growing Fem Health and Menopause market. With over 2 million women in Australia, and tens of millions worldwide experiencing the challenges of menopause, Nature's Help aims to position itself to benefit from this opportunity.
Business Model
Nature's Help's business model focuses on the development, manufacturing, and distribution of its range of natural nutraceutical products. The company's business model can be described as follows:
Growth Strategy
Increasing Penetration in the Australian Market

To solidify its position within the Australian market, Nature's Help aims to increase its brand's market penetration through initiatives such as:

Cross-Selling: The company plans to leverage its diverse product range by implementing cross-selling strategies. By encouraging customers to explore complementary products within the range, Nature's Help aims to increase customer engagement and boost sales.

Education and Awareness: Nature's Help recognizes the importance of educating both existing and potential customers about its product offerings. Through targeted marketing campaigns and informative content, the company aims to raise awareness of the benefits and efficacy of its products, particularly in addressing menopausal symptoms. Additionally, Nature's Help intends to target competitors in the Menopause category that offer suboptimal solutions, emphasizing its superior product offerings.

Introducing New Products

Nature's Help understands the significance of innovation and continuous product development. Over the next 18 to 24 months, the company plans to launch several exciting range extensions within both the Turmeric Australia and Menopause Collection. By expanding its product portfolio, Nature's Help aims to cater to evolving customer needs and preferences while maximizing revenue potential.

International Expansion

Recognizing the global demand for nutraceutical products, Nature's Help intends to expand its brand presence internationally. This expansion will occur through both online and offline channels, with a focus on key markets such as the UK, EU, and the USA. The company is in the process of having, but has not yet had, its products approved in these markets. The company plans to establish dedicated Natures Help websites in these regions to facilitate direct sales and enhance brand recognition. Additionally, Nature's Help aims to collaborate with local distributors and wholesalers to secure partnerships with international retail chains, further expanding its reach and customer base.

Expansion into Australian Retailers

Nature's Help sees significant growth potential by expanding its range into more Australian retailers. The company is currently in talks with Australian distributors and wholesalers to explore opportunities for expanding its product offerings in Australian pharmacy chains and other health food chains. This expansion into new retail channels will allow Nature's Help to reach a broader customer base and increase market share domestically.

Partnerships with Core Influencers

In line with its international expansion plans, Nature's Help seeks to establish strategic partnerships with core influencers in the menopause space. By collaborating with influential individuals who have a strong presence and following in Europe, the UK, and the USA, the company aims to raise awareness of the Nature's Help range among the target audience. These partnerships will help drive brand recognition, increase customer trust, and generate organic growth through word-of-mouth marketing.
Why Equity Crowdfunding?
Since inception, womens' health has been at the heart of Nature's Help's mission. Their commitment to community is reflected in their efforts to support and engage with their customer base. This commitment is why they have opted to bring their community along for the ride, as they embark on their next stage of growth.
By investing in Nature's Help, you are becoming a part owner in a stable and experienced Australian company, at a pivotal point in its journey, with exciting opportunities for growth. Investors will also get access to an exclusive and exciting range of rewards.
Don't miss your chance to join the Nature's Help family!
Key Team Members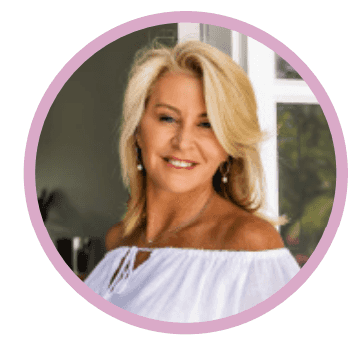 Kirsty Strowger
CEO & Founder
Kirsty Strowger is a respected figure in the health and wellness industry, known for her ethical and high-quality nutraceuticals specifically designed for women's health concerns, ranging from menstruation to menopause and beyond. With over a decade of experience, Kirsty has established herself as a trusted authority in the field. Kirsty's unwavering dedication to delivering effective and natural solutions has had a profound impact on women's overall well-being, empowering them to embrace optimal health throughout every stage of their lives.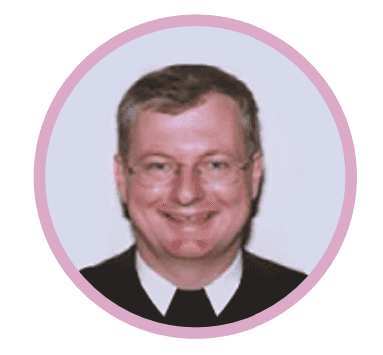 Mike Allsop
Corporate Sales Manager
Assisting CEO Kirsty Strowger with business mentoring and domestic/international sales, Mike has in excess of 30 years' experience working across many industries in senior sales and marketing roles. Mike has held senior level roles at companies including Parke Davis, Warner Lambert, Sunbeam, Groupe SEB and Porters.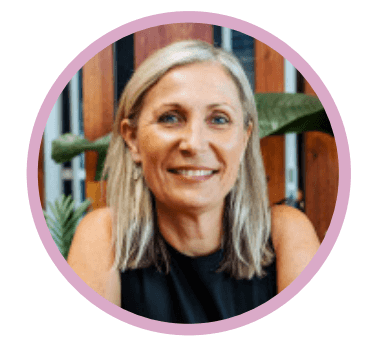 Mona Hecke
Naturopath & Author
With over 20 years of experience in naturopathy and nutrition, published author and naturopath Mona Hecke assists CEO Kirsty Strowger in development of the Natures Help range. In addition, Mona assists with liaison with factories and with regulatory requirements.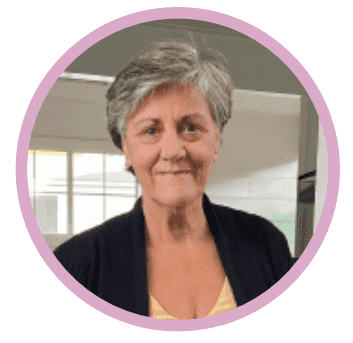 With more than two decades of experience in writing systems and procedures for the tourism and mining sectors, Rachel Kent is a highly skilled professional. In addition to her managerial expertise, she is also an accomplished author and actively contributes to creating informative content for social media platforms. Rachel is the mother of Nature's Help's Founder, Kirsty Strowger.
Financial Information
For more information please see section 2.10 of the Offer Document.
Use of Funds
For more information please see section 3.3 of the Offer Document
Key Risks
For more information please see Section 2.11 of the Offer Document
Competition Risk
New brands may enter Nature's Help's niche. Established brands may also look to enter the market either through acquisition or new product development and benefit from their existing distribution network and economies of scale. This may impact Nature's Help's ability to acquire and retain customers.
New entrants into the space further validate the commercial viability and opportunity the segment presents. Nature's Help will look to build its defensibility by building brand equity through consistent messaging and increasing presence on shelves
Brand Risk
The Nature's Help brand is built around a sense of community. It is also contingent on ongoing positive customer experience. The brand may be damaged as a result of negative customer experiences.
Nature's Help continues to build the business around core community drivers including its own podcast channel, "Menopause - Why didn't I know that?"
Regulatory Risk
Nature's Help products are TGA approved. Any change to this may impact the Company's ability to market and sell the product in Australia.
Nature's Help partners, and will continue to partner, exclusively with approved suppliers to ensure product compliance.