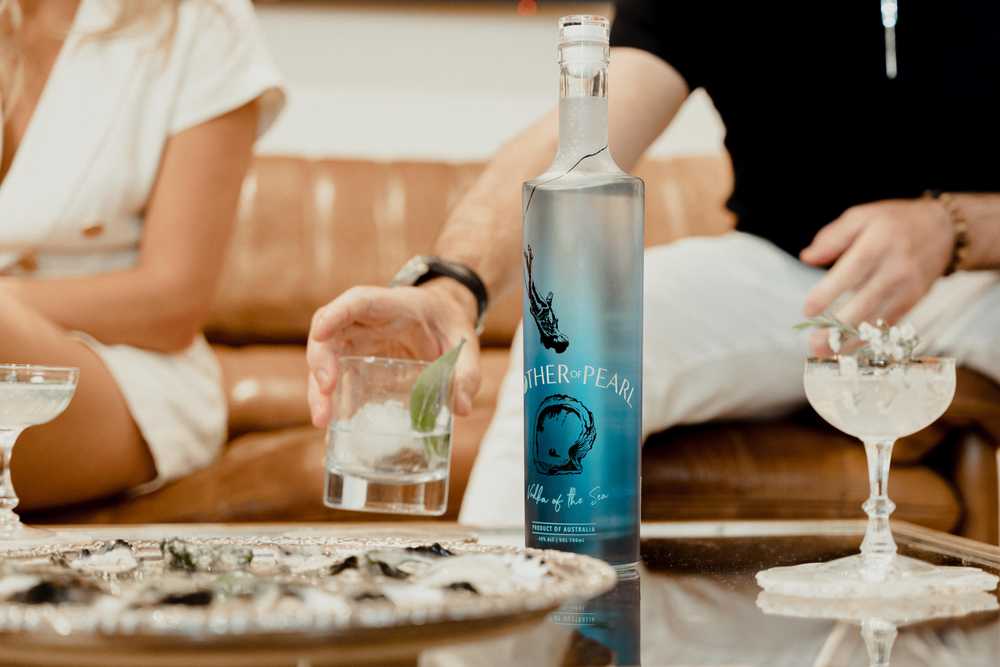 Mother of Pearl Vodka
Mother of Pearl is a challenger spirits brand, taking on the industry's giants with a distinctive, premium grape-based vodka.
Company Overview
Founded in 2020, Mother of Pearl is a distinctive Sydney-based challenger spirits brand. Beginning with a premium grape-based vodka, their product range will be expanded over time to include Gin and more.
Their award-winning vodka, made from premium pinot gris grape, is smoother and more palatable than competitive products distilled from grain, corns, and primary starch like potatoes.
Already, the product is available on shelves and online in a number of Australian states, and it is soon to be available internationally thanks to the founders' extensive hospitality industry experience throughout Australia, Europe and South East Asia.
Still very much at the start of their journey, Mother of Pearl have made meaningful strides towards establishing themselves as a premium spirits leader both locally and overseas.
Funds raised will be used to ramp up marketing and turbocharge their growth, both locally and overseas.
Investment Highlights
Experienced Hospitality Industry Founders

Mother of Pearl's Co-Founders, Nic Hancock and Nicola Thompson-Hancock, have extensive hospitality experience. Having founded Australia's first vermouth bar, Banksii, they have experience with both the production and distribution of premium spirits. Their existing relationships with partners such as Qantas represent a material advantage as they grow Mother of Pearl.

Differentiated Distribution Model

As well as having run their vermouth bar, the founders' hotel management experience has left them with extensive hospitality networks in South East Asia. Leveraging these relationships, Mother of Pearl will be distributed internationally across duty-free, airlines, hotels and cruise liners, meaning a sizeable proportion of their revenue will not be subject to Australian excise tax. A purchase agreement is already in place with King Power, a leading Thai distributor.

Locally, Mother of Pearl is distributed online and wholesale, through partners such as Neighbourhood Cellars and Corkscrew Cellars.

Sustainable Packaging Pioneers

In an Australian-first partnership with Frugalpac, Mother of Pearl vodka is available in fully recyclable, lightweight packaging. The Frugal bottle is made from 94% recycled paperboard with a food grade pouch to hold the liquid, is five times lighter than a glass bottle and crucially uses six times less carbon and energy to produce and dispose.

Lightweight and space-saving, the Frugal bottle is a major differentiator for Mother of Pearl in its negotiations with airline partners including Qantas and Emirates.

Vertically Integrated Model & Partnerships

Mother of Pearl does not rely on contract distilling as they own their still and boiler. Their bottling is performed by Melbourne Distilling Group, who are investors in Mother of Pearl. Bottling is therefore done at cost, boosting Mother of Pearl's bottom line.

Early Awards and Coverage

Since their soft launch at the Australian Fashion Week in 2022, Mother of Pearl have received press in multiple print and digital publications, including Gourmet Traveller, Timeout, Bars & Clubs and The Shout.

In addition, Mother of Pearl Vodka was awarded a silver medal at both the International Wine & Spirit Competition (IWSC) 2022 awards and a silver medal at the LSC 2022 competition.
Why Equity Crowdfunding?
Mother of Pearl vodka is distilled with mother nature in mind. Sustainability is at the core of the mission - which is why the founders have opted to bring the broader community along for the ride as they grow and scale.
By investing in Mother of Pearl, you are becoming a part owner in an exciting new brand right at the very start of their adventure, with the chance to be along for the whole ride. Investors will also get access to an exclusive and exciting range of rewards.
Register your interest to learn more about joining the Mother of Pearl journey!