 Non-alcoholic. Sugar-free. Forever tasteful.
Higher State Co.
Higher State Co. is the parent company of Monday Distillery (premium, non-alcoholic RTD cocktails) and Lunae Sparkling (functional beverage brand).
NOTE: Higher State Co. is raising funds for the growth and expansion of the Monday Distillery brand.
Company Overview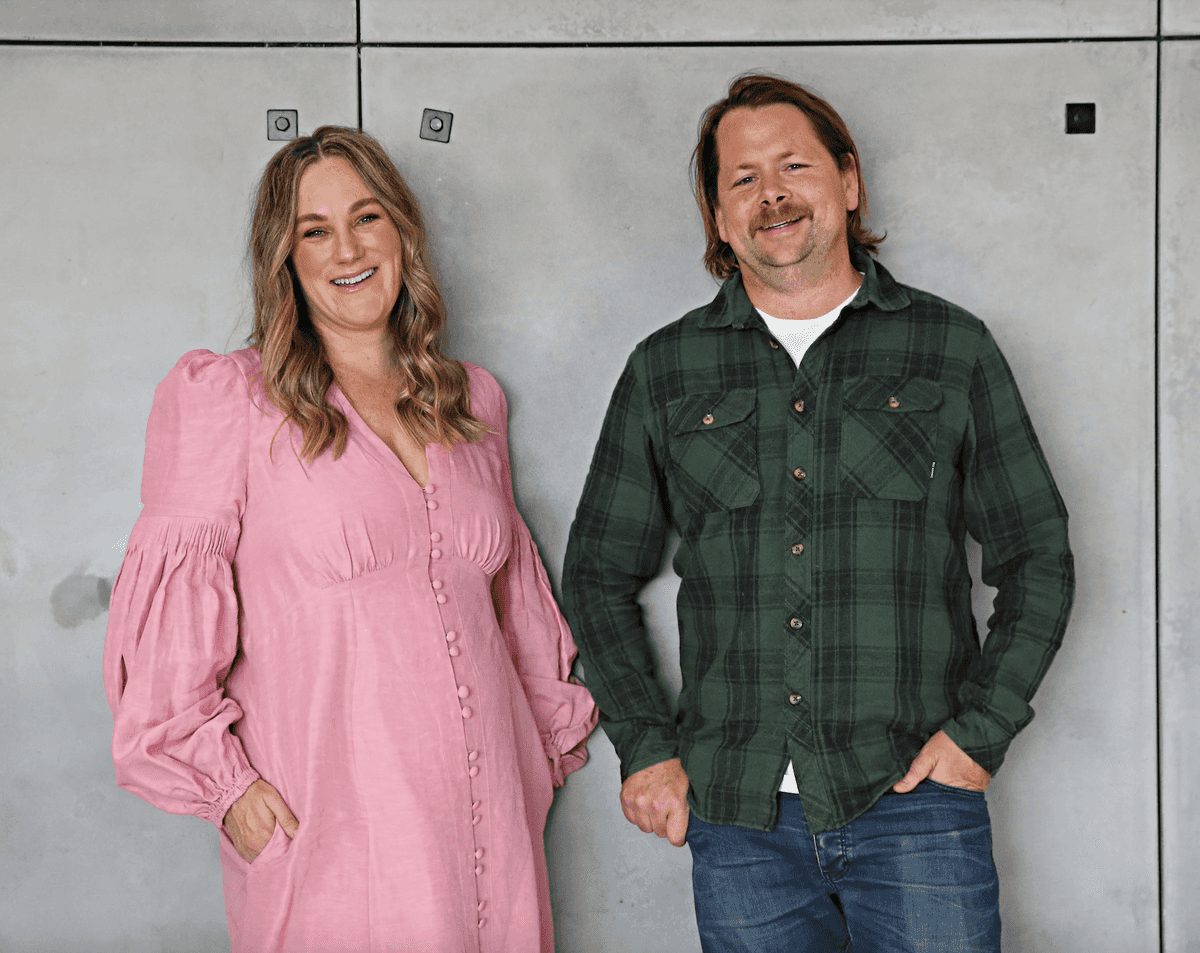 When Higher State Co. founder, Samantha Manning, saw her functional beverage brand, the  crystal-infused sparkling water, Lunae Sparkling ("Lunae"), being used as a substitute for alcohol by many, ideas bubbled up for another beverage-related venture. So in 2019, Sam launched her second brand, Monday Distillery ("Monday"), which was the first Australian owned and operated non-alcoholic RTD ('ready-to-drink') cocktail range in the market. Thus today, the Company consists of two brands:
Monday Distillery (82% of FY22 sales): Range of premium, non-alcoholic, sugar-free, ready-to-drink beverages (RTDs), infused with distilled botanicals. 
Lunae Sparkling (18% of FY22 sales): The world's first functional beverage pairing botanicals with crystal frequency. Completely sugar & sweetener-free, it resonates with those bringing mindfulness and self care into their daily ritual.
The Group has a strong emphasis on innovation and new product development. Both brands use only the highest ingredients derived from steam distilled plant extraction. This process delivers an intense flavour experience from botanicals, fruits, herbs and bark compounds.
The Group prides itself on being sugar-free after developing their own proprietary sweetener from only the highest quality compounds from the stevia plant. This formulation is focused on providing sweetness in our beverages without the unpleasant aftertaste known from artificial sugar-free ingredients such as erythritol and xylitol. Monday's range is also free from added glycerin and thickeners commonly used in the non-alcoholic drink industry as a way of mimicking the body of alcohol.
For Monday, this innovation is based on the belief that a great non-alcoholic drink is one that has all of the elements of a great alcoholic one.  First and foremost, Monday delivers on taste and experience. Monday is a premium, ready-to-drink cocktail range with all the components that make a drink feel balanced and harmonious. Acidic and Sweet. Botanical and bitterness. Monday loves exploring and innovating with trigeminal sensations which are found commonly in alcohol.
By revolutionising the way people look at a night out with friends, Monday delivers what people taking a break from alcohol or those going through periods such as "Dry July" need, a refreshing carbonated drink, with premium flavours that everyone wants to try. A few RTDs from their core range include gin (Classic G&T, Exotic Spice G&T), rum (Dark & Stormy), whiskey (Dram & Dry) and tequila (Paloma).
Both brands have proved a hit with their customer base. Lunae has over 22,800 followers on Instagram, with organic growth evident on Facebook and Pinterest. Monday has created a community of 15,000+ followers across all of their social media platforms. Across the country, news coverage has accelerated their marketing efforts, with over 62 pieces about Monday published, including Body+Soul, The Australian, Smart Company and many more.
The Group is seeing huge financial growth. In FY22, Monday generated revenue of $1.7m (growing at 90% CAGR over the last 3 years), forecasted to hit $10m in FY24.
Sam is now joined by her husband, Haydn Farley. Together, they run the Monday distillery's operations from Port Fairy (marketing and Head Office), while all manufacturing & warehousing is Geelong based. They distribute through 1500 major retailers across Australia, including Endeavor (Dan Murphy's), On the Run, Coles Local, Sans Drinks and many more independents. 
Investment Highlights
Exceptional traction and growth across all channels

Since inception, Monday has achieved 90% CAGR, forecasted to hit revenue of $6.5m in FY23 and is set to reach $10m by FY24. This multi-channel, above-market growth can be attributed to their strong customer loyalty and success in winning key distribution channels.

Boom in the NoLo alcohol category (growing at +14% CAGR to 2025)

The NoLo category is seeing a huge increase in demand from non-drinkers as well as traditional drinkers opting for NoLo alternatives on select occasions, accompanied by an overall shift to healthier lifestyles and moderation. The RTD/Spirits category is growing at 14% p.a. to 2025 (versus alcoholic beverages at 0.7%). Australia is one of the fastest growing markets globally, as the NoLo movement complements the health-orientated lifestyle of many Australians, and provides more occasions to enjoy NoLo beverages.

A premium offering in line with the premiumisation of the drink market

During COVID-19 lockdowns, consumers shifted to appreciate at-home indulgences, through the purchase of premium drinks. Monday captures this trend, taking inspiration from classic cocktails to carefully select unique flavour profiles. By taking locally-sourced springwater, distilled botanicals bring out their flavour-filled essence with every sip.

Loyal communities around both brands

Monday has built a loyal community of over 15,000 social media followers across Instagram and Facebook, all brought together by the love of premium non-alcoholic drinks.

Similarly, Lunae has over 22,800 followers on Instagram, with organic growth on Facebook and Pinterest. It is also catching the eye of Gywneth Palthrow's Goop brand, as Lunae drinks are offered as a part of their 2019 Health Summit.

Embarking on a step change in growth

Monday is actively distributing through 800 major grocery stores and retailers such as Endeavour (Dan Murphy's), On The Run and Sans Drinks. Using the funds from this raise, they can capitalise on a number of growth avenues available to them, including major domestic retailers and international distribution channels.

Attractive market for investment

Given the high growth in this market, the NoLo space has seen lots of investment from PE and VC firms, with brands such as Lyre's raising hundreds of millions of dollars from global VCs and venture arms of the drinks giants. The NoLo industry has also seen some early exits, including the sale of Seedlip to Diageo and Keurig Dr Pepper acquiring Atypique.
Why Equity Crowdfunding?
Equity crowdfunding allows Monday and Lunae's customers to join in the fantastic growth prospects of Higher State Co., and see the business scale to new heights. Customers and investors alike who resonate with Sam and Haydn's purpose-led brands, can be co-owners in the Company. Join them as they disrupt and revolutionise the drinks space in Australia and continue crafting innovative, non-alcoholic RTDs. 
Cheers to Monday!