Type: Retail
Total Round Size (min): AUD$500,000
Total Round Size (max): AUD$2,000,000
Price per share: AUD$1.05
Lumiant
Lumiant is now accepting investments.
Fees paid by Issuer

: 6.00% of funds raised

Cooling-Off Rights

: 5 working days

Minimum Parcel Size

: $249.9
What is Lumiant?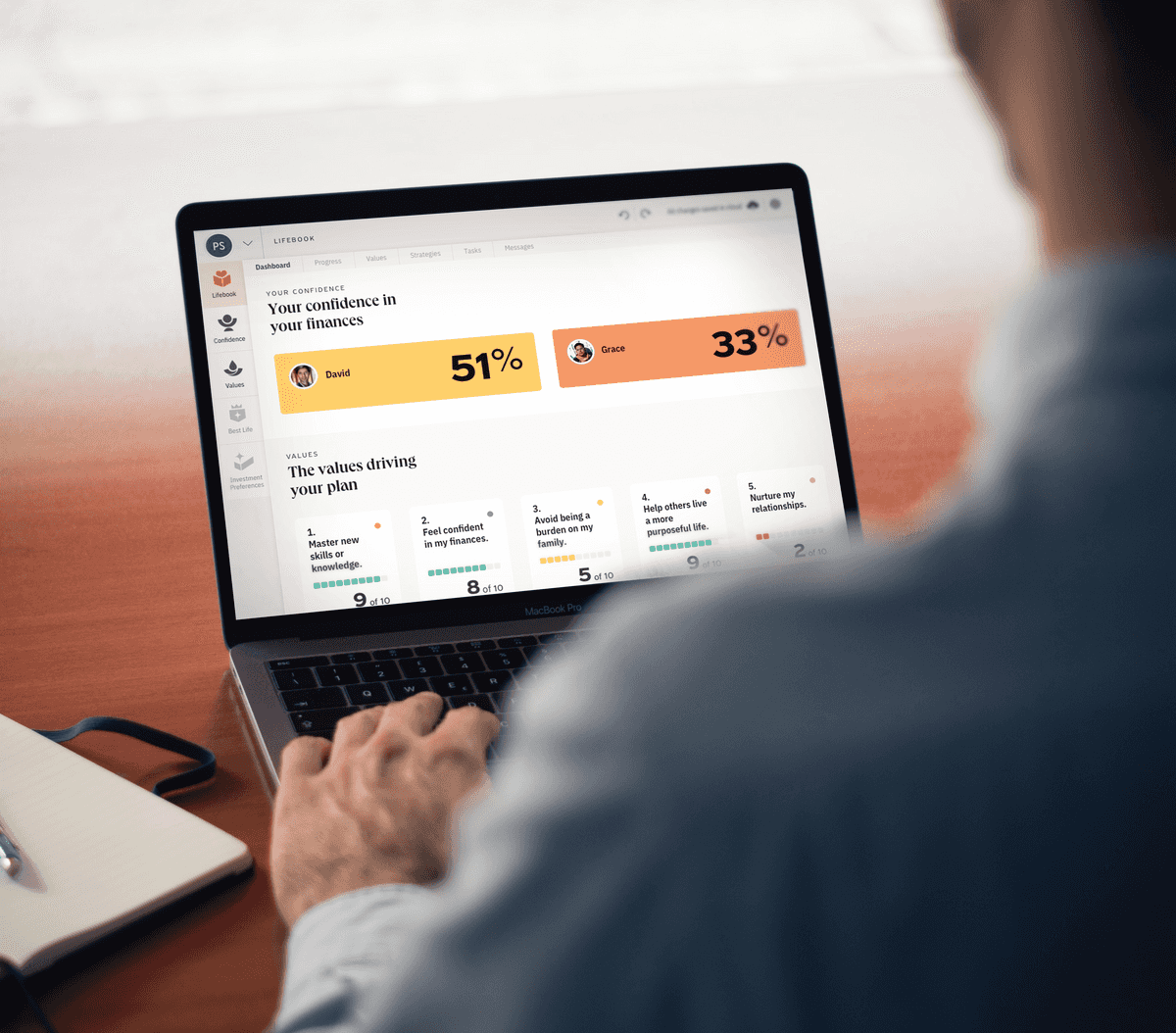 Lumiant is a holistic and interactive client experience SaaS solution, transforming the traditional financial advice process and driving better outcomes for advisers and their clients.
Research has highlighted a sizable gap in the wealth management and retirement planning industry for a personalised yet automated system that combines values, goals, strategies and investment preferences into one client experience.
The Lumiant platform is being developed to fill this gap; to enable a novel and unique combination of psychographic data and granular financial data to perform multi-goal, multi-scenario analyses and to drive the optimisation and accurate calculation of data-driven financial advice.
This will be Lumiant's second raise with Equitise, after closing an initial Seed round of $1.17M in December last year. The last six months have been non-stop, as Lumiant met the changing demands of the industry ensuring its platform continues to meet its customer's needs now and into the future.
Since the raise, Lumiant has:
Onboarded over 200 clients onto its platform
Initiated partnership opportunities with key industry bodies and complementary businesses to maximise Lumiant's distribution
Grown the team from 2 to 9 FTE
We are now coming back to market to fundraise to accelerate the next stage of growth. Bringing on board the talent to capture market share and scale the platform quickly to capitalise on Lumiant's first mover advantage.
Investment Highlights
Be a part of the revolution

Lumiant is on a mission to transform financial advice from being product-led to customer-centric. It is the only platform that supports financial Advisers in delivering a world-class life-centred advice customer experience. Through software supported conversations, Advisers can best align advice with the clients' core values and goals. It's a noble revolution, one that will help both current and future generations of clients live their best lives. Living rich lives, rather than dying rich. This is your opportunity to be part of this movement.

"Absolutely visionary. It has given me the shot in the arm I needed." 

Tim Bryce, Financial Advisor

Capitalising on favourable market conditions

Increased focus on compliance, risk, costs and efficiency will play into Lumiant's core strengths. Its compliant by design SaaS platform solves many of the problems faced by the industry today and future-proofs financial planning practices by considering where the industry is headed. 

Lumiant enables financial Advisers to deliver consistent, compliant and customer-centric advice at scale. Capitalising on the need for Advisers to retain clients for life, optimise sales conversion and improve profitability, while remaining compliant and serving more clients with less staff. 

"It is life-changing for clients and advisors." 

James Wortley, Principal Financial Advisor

Industry leading technology

A fully-configurable, open API enables Lumiant to integrate with client and third party software applications. The modern stack utilises the latest machine learning technologies and smart UX design to drive better outcomes for Advisers and their clients. Instead of building their own client contact, engagement and experience platform, financial Advisers can turn to Lumiant. Over 40 Advisers were onboarded within the first three months of launching and the platform has a strong pipeline of Advisers to onboard over the coming months.

"Training system is brilliant." 

Pete Pennicott, Partner 

Recurring Revenues

The beauty of being a SaaS platform is that Lumiant can generate recurring revenue through a subscription model framed around annual contracts to Advisers. This consistent revenue provides a ready stream of cash flows to support further product development, go-to-market optimisation and business expansion efforts. 

SaaS Scale x Growth

Being SaaS-based means geographies do not constrain us. Built on the Amazon Web Services Cloud, Lumiant can quickly enter new markets almost anywhere in the world. Opportunities don't end there, as our open APIs allow for further growth potential to be realised through integrations with complementary platforms, such as Salesforce. Furthermore, the platform can be easily "reskinned" to provide services for other industries demanding a values-based customer experience, such as accountancy.

"It is  a dream; it is brilliant." 

Andy Marshall, IOOF Alliances

Defensible Moats

We do not believe there to be a full-stack direct competitor in the Australian market, which provides significant advantages and defensible positions. We expect the Lumiant platform will benefit from network effects, cost advantages and cultural alignments. When you buy Lumiant, you also buy into its philosophy for financial advice, making the platform extremely sticky with customers.

"It is blowing clients' socks off." 

Werner Jansen , Financial Planner

Experienced management team

The Board and Executive team have a proven track record of commercial success across the wealth industry and in designing and delivering digital products and services for both local and global brands.

The team have separately built proven disruption models over their careers. They have a track record in technology, design, implementation, project management, financial services (including financial planning), start-ups and delivery. The team has experience in founding, managing, scaling and selling award-winning businesses within the digital space.

 
The Problem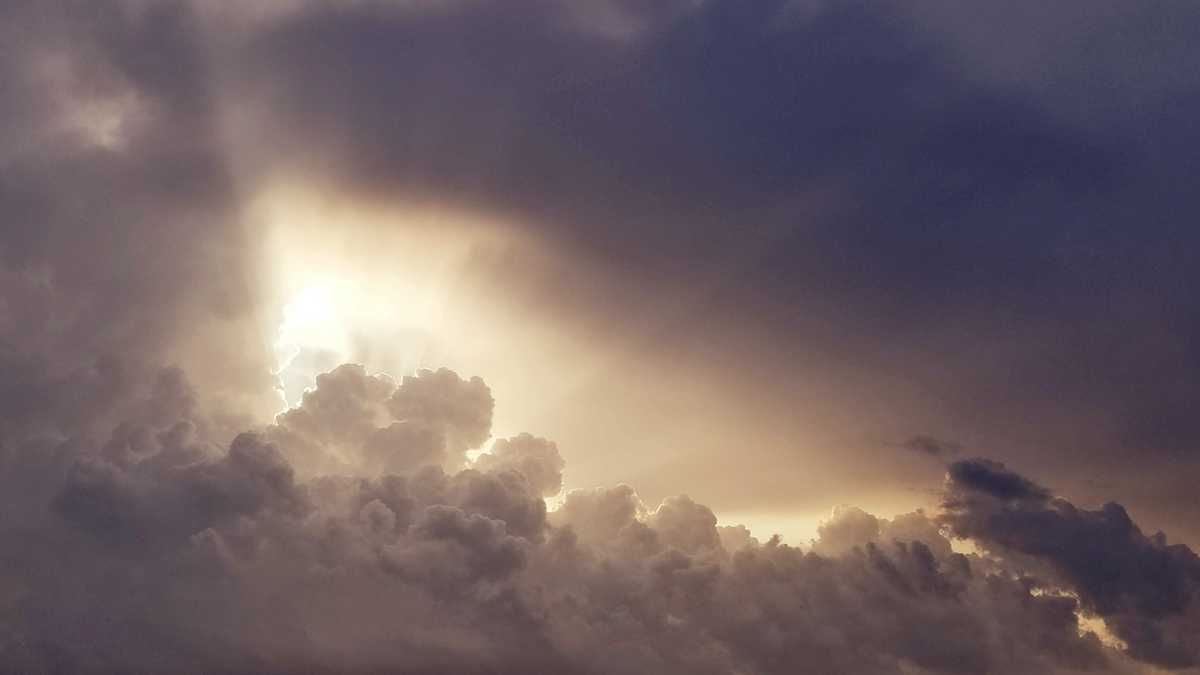 With less than 20% of Australians seeking financial advice, the financial advice industry must rapidly evolve when it comes to the quality, cost and delivery of advice. The industry must also seek to engage clients and advice seekers on a more personalised, individual and meaningful level, so the true value of advice can be recognised.
Significant changes in regulatory requirements, client expectations and an increasing number of alternatives available, mean the industry must transform itself if it wants to continue, grow and be perceived as relevant by future generations of clients.
This difficult operating environment presents an opportunity for progressive advisers to forge fully compliant client-centric, technology-enabled practices which will realise sustainable profits and help them scale.
 The specific challenges are:
The financial advice industry faces several challenges in its current form
The Solution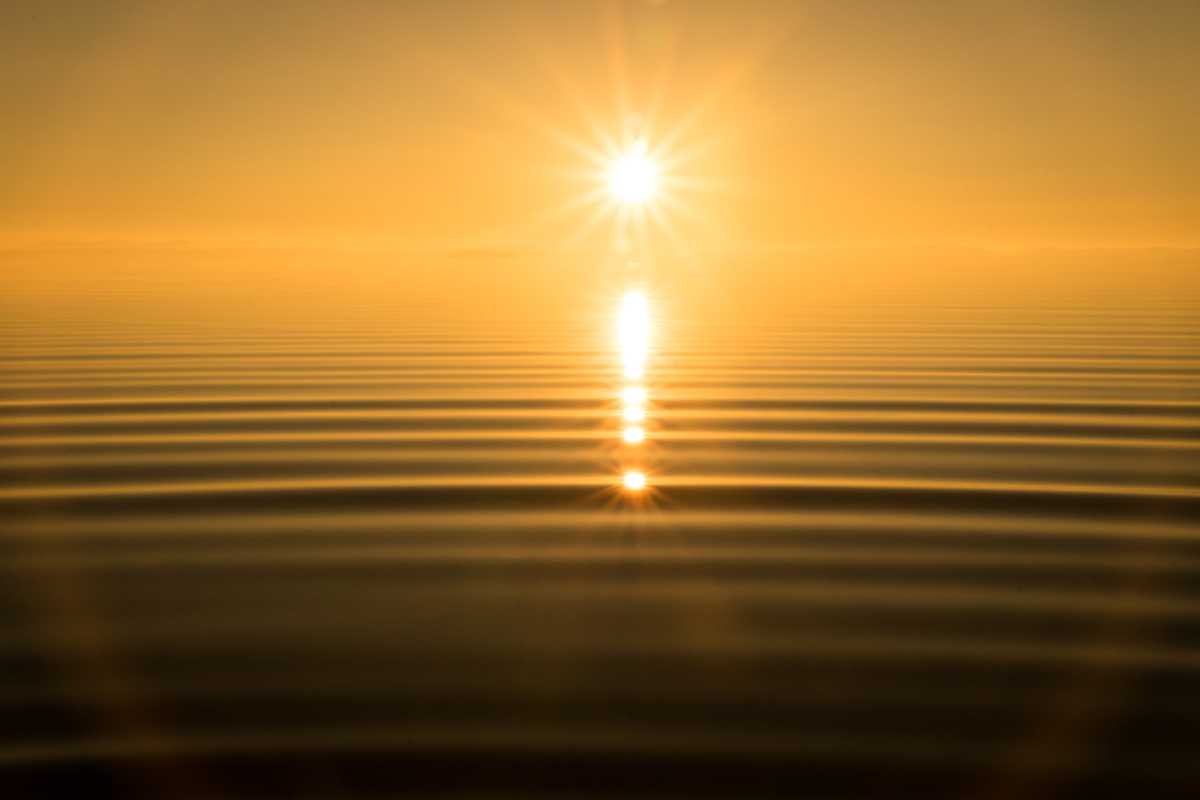 Lumiant has created extraordinary, compliant by design, client and Adviser experiences. Its platform applies a systematic approach to integrating regulatory requirements into the discovery and fact-finding process.
Lumiant is a life-centred cloud-based advice platform that empowers advisers to deliver extraordinary advice that aligns with what clients truly value in their life. Through software supported conversations, advisers will uncover what really matters to their clients, understand their risk capacity, reveal their wealth and provide the goals, strategies and tasks to achieve their best life. The platform then incorporates this into a high fidelity record of advice, that can be exported or shared digitally at the click of a button.
For the first time, it enables advisers to deliver on the promise of advice by shifting the outcome from best product to best life. Modelling strategies that shape and sustain extraordinary lives through Lumiant's unique optimisation engine, which will be underpinned by new financial logics and rules that can analyse psychological and financial data inputs in a structured and quantitative manner.
This centres the value of financial advice in meaningful long-term goals and values, rather than just numbers and decimal points, creating an opportunity for advisers to retain clients for life. Keeping clients engaged through its Lifebook, which measures, tracks and nudges clients to achieve their financial goals and live their best life.
Furthermore, to help Advisers navigate the increasingly complex regulatory landscape, Lumiant's processes are compliant by design. Each module has been carefully mapped against the FASEA code of ethics, as well as ensuring Advisers can easily adhere to Know Your Customer and Best Interest Duty requirements by letting the client scope their own advice.
Simply put, Lumiant is a seamless, holistic client experience management solution, driving better outcomes for both advice firms and their clients.
Product Overview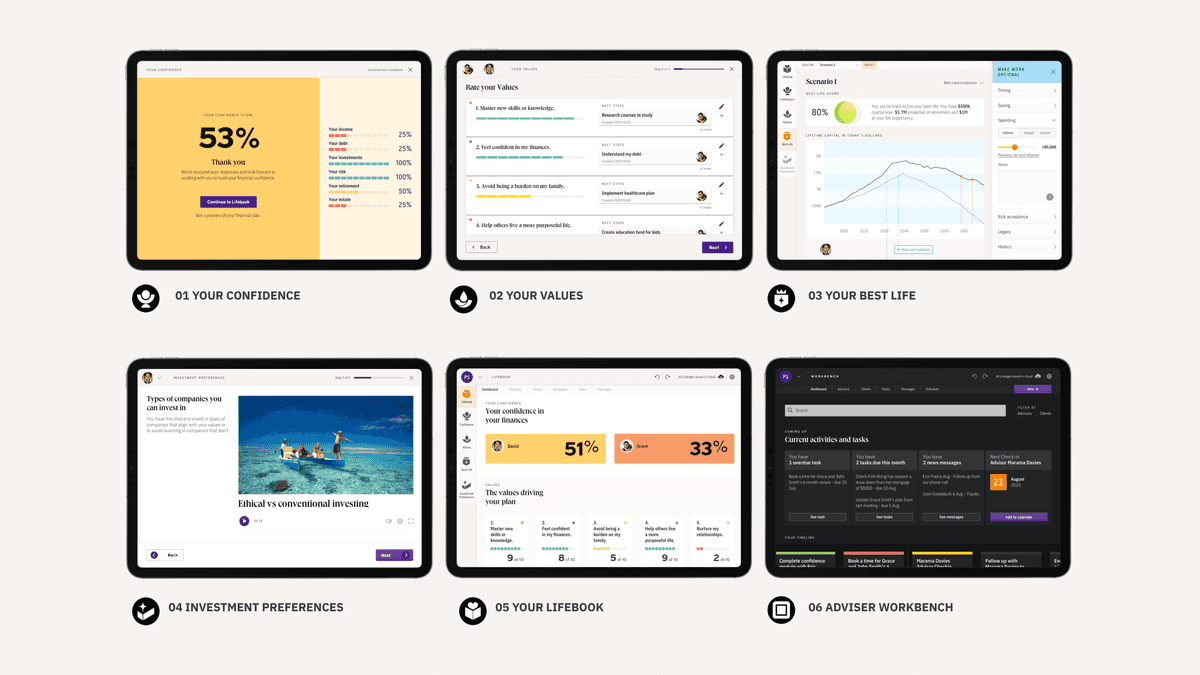 The Lumiant platform has been built from real experience and feedback, combined with the recent regulatory shifts. Its key features exist to provide advisers and their clients with the best possible experience and long-term outcomes. 
Lumiant is the product of state-of-the-art software engineering and a robust human-centred design process which places people's needs at the centre of the product design process.
As well as consolidating inputs from a range of disparate technologies currently in play across the wealth management industry, it is compliant by design - reducing compliance and reputational risks of the traditional model.
Growth Strategy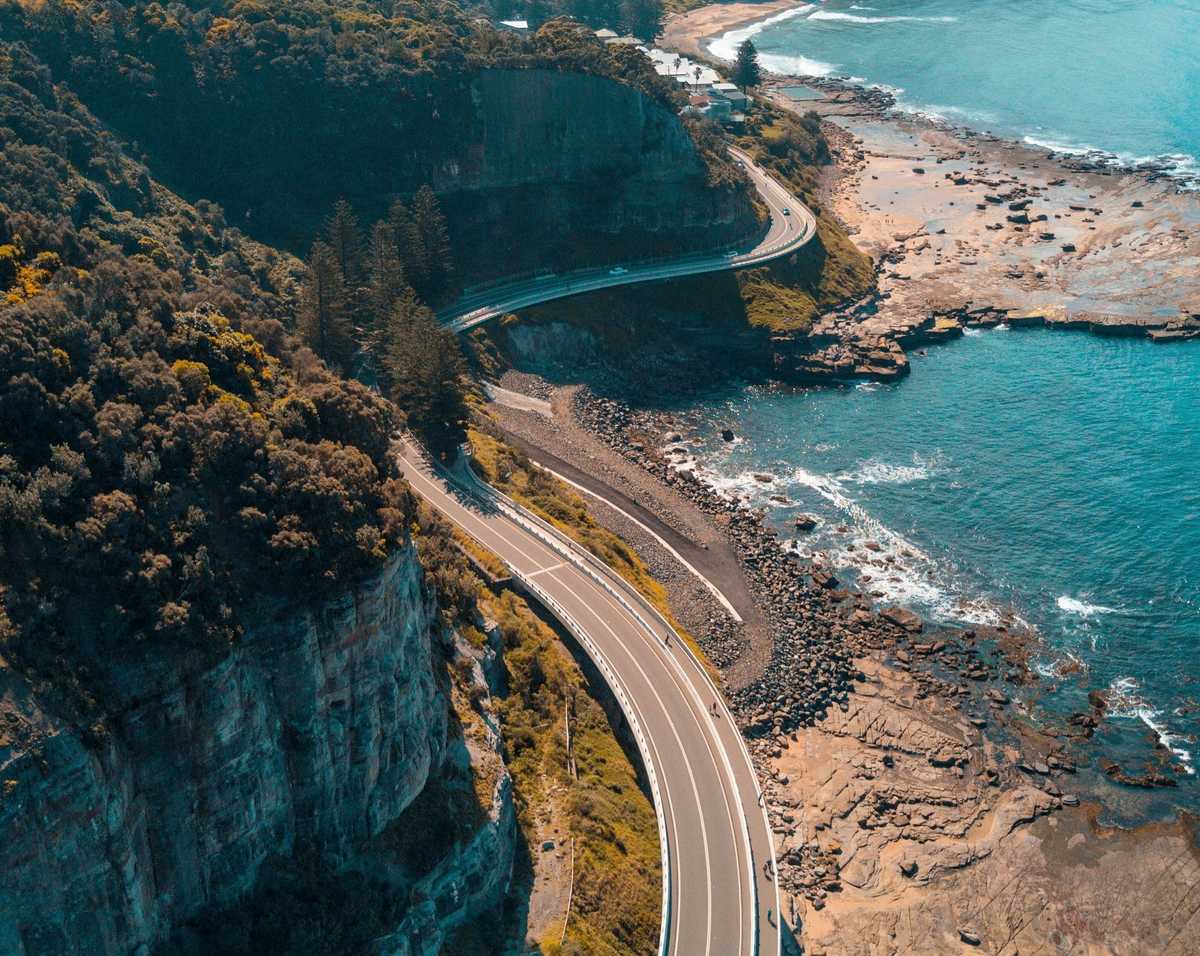 Lumiant will primarily focus on executing its current pipeline and those indicating existing interest from the centres of influence based LOIs. These early initiatives will underpin the economic model through the initial strategic planning cycle of FY21-23, providing a platform to launch into an accelerated growth plan during the second strategic planning cycle of FY24-26.
A key component for customer success is the delivery of additional professional services which fill the void left by retreating banking businesses and dealer groups. By becoming an 'unofficial dealer group' for advisers and delivering the value-added-services they have become accustomed to, Lumiant will become incredibly sticky and increase switching costs for Advisers. Creating a defensible moat to protect its market leading position. 
To enhance its distribution channels, Lumiant has also taken an agnostic approach to partnerships. The development of its Open API enables Lumiant to be easily integrated with complementary software, such as CRM tools like Salesforce or wealth platforms like BASIQ. Lumiant will continue to drive further integrations across the financial advice value chain to add greater value to customers and become the core platform that guides, tracks and measures clients' financial progression towards living their best life.
The accelerated plan for user acquisition will be to pivot into the institutional space and industry super fund markets. These markets have struggled to engage their investors and it is expected that the Lumiant process will be highly sought after by this segment. Equally, these groups are currently experiencing substantial change due to significant regulatory reform and remediation efforts. Accordingly, it is expected that their appetite for technological change will be heightened toward the end of FY21-23.
Lumiant will explore additional channel growth opportunities to leverage the platform alongside other SaaS vendors who have indicated an interest in collaboration. Further adjacent opportunities exist in other parts of the wealth sector including, but not limited to, the accounting profession and the mortgage broking sector.
Dependent upon Lumiant's success through the FY21-23 strategic cycle, different growth scenarios may arise, including acquisitions, and entering offshore markets such as New Zealand, US, and Canada. However, these will not be leveraged until the local market has been successfully exploited.
Key Risks Facing the Business
Why Equity Crowdfunding?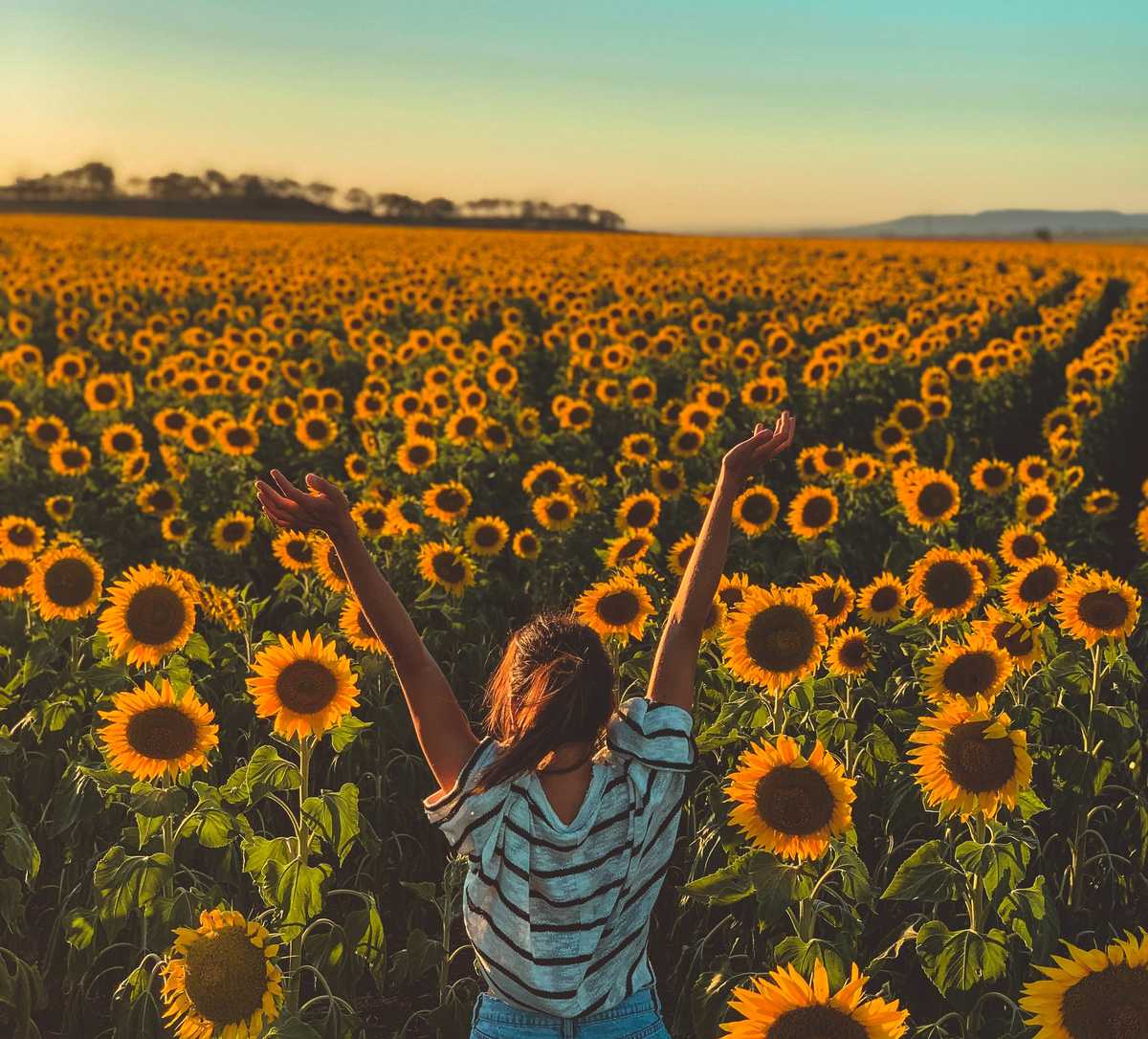 Lumiant intends to radically transform and excite the financial advice industry. Crowd Funding allows us to access like-minded investors and Financial Advisers who want to be part of something truly transformational.
Lumiant's core mission is to empower Australians to live their best financial life. We have partnered with Equitise to deliver an Equity Crowdfunding Campaign, which we see as a natural fit in allowing the community of Australian advisers and investors to join us on our journey to elevate the financial well-being of many Australians.
With Lumiant's core technology in the final stages of development, and poised for rapid growth, we are raising capital to strengthen our team to capitalise