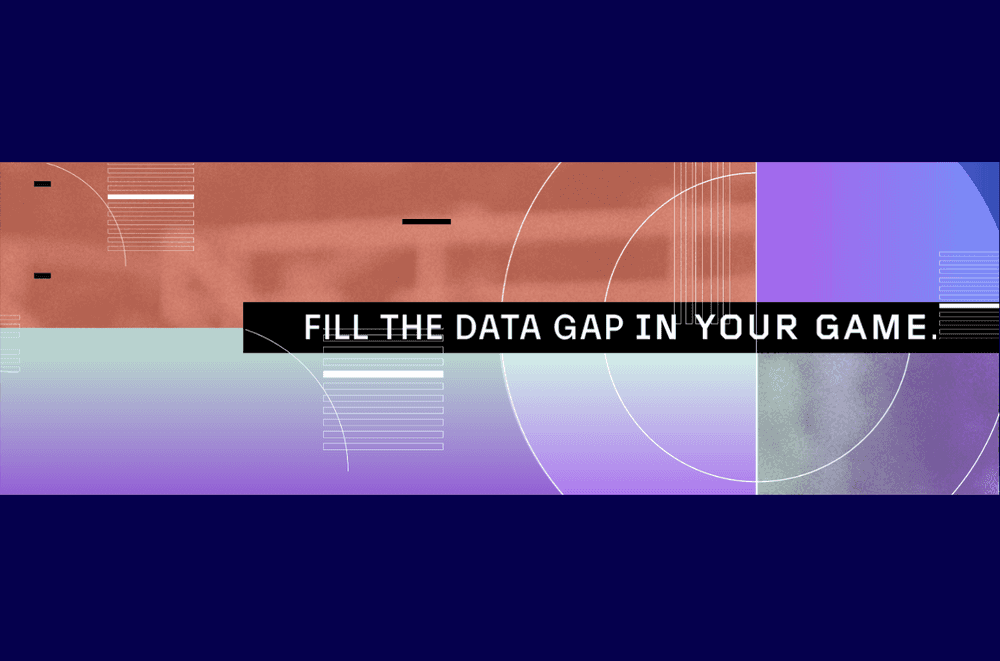 Round Max: AUD$1,935,000
Offer Live
Ludis Analytics
This offer is exclusively open to wholesale, sophisticated and accredited investors.
All investments will be held through the Equitise Nominee. The Equitise Nominee is a Bare Trust structure that holds securities on behalf of the investor. The Nominee is in place to handle administrative responsibilities on behalf of the company and to limit total shareholder numbers. Investors are entitled to the same rights as they would directly on the share register. More information can be found in the Investment Agreement, accessible at the final stage of investing.
In this seed round, Ludis Analytics has already secured pre-commitments of US $980,000 ( ~ AU $1,270,000) from investors including: Ernie Els (pro golfer), Rodrigo Garza (Spanish Olympic legend), Raptor VC (previous investor in Uber, Air BnB and prior owners of the Boston Celtics) and follow-on investment from SEMA Translink VC .
The company has raised US $600,000 in previous rounds, including investment from various venture capital funds, including SEMA Translink, The Hustle Fund, Black Mountain VC, and individual investors.
Security Type

: SAFE Note

Minimum Investment

: AU $5,000

Post-Money Valuation Cap

: $12,912,600
Company Overview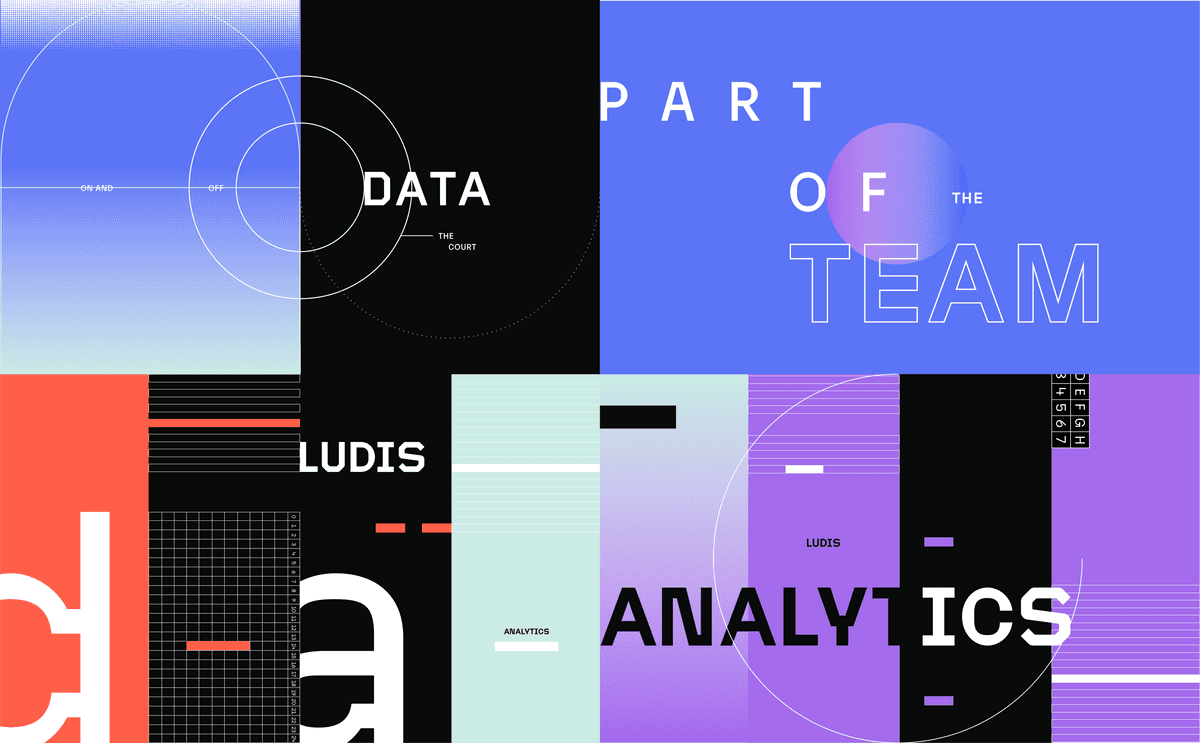 Ludis Analytics is a low-code end-to-end data analytics platform that allows organisations to better manage and draw insights from their data, leading to increased efficiencies and performance. 
Initially targeting the global sport market, Ludis provides a low-code solution to manage, manipulate and visualise data. Their DIY data science tools allow coaches and management to conduct sophisticated analysis with built-in machine learning algorithms, regardless of in-house data science capability.
Organisations are drowning in data, with many unable to generate meaningful insights from their systems. Incumbent data science platforms provide a blank slate which require users to bring their own industry datasets and tools - necessitating a high degree of technical sophistication and imposing significantly greater costs. Collaboration internally within a team and across sports is also generally very limited due to the competitive and siloed nature of elite sporting teams  
Ludis Analytics addresses these pain points through 3 key differentiation factors:
Providing a single, collaborative platform;
Facilitating data clean and preparation; and 
Supplying out of the box algorithms, visualisations, applications.
There are currently no data science tools which match Ludis Analytics in their vertical specificity, accessibility and data science capability. With clients already secured for trials in collegiate and professional sport across Australia, Japan, Europe and the United States, Ludis Analytics is primed to capture a dominant share of the US $2.4B Sports Analytics market, which is expected to grow at a 5-year CAGR of 31%.
Investment Highlights
Democratising Data Science

Ludis Analytics' platform is disrupting the global market for data analysis solutions by reducing technical hurdles for adoption and dramatically expanding the market of potential users. 

First-mover in a Large and Growing Market

Ludis Analytics is poised to capture a significant share of the market for data science platforms, is currently valued at US $49B and is expected to grow at a 5-year CAGR of 30%.

Strong Early Traction

Since MVP launch in early 2020, Ludis Analytics has already secured two paying clients within the AFL & Japanese Rugby, a further client within health an public policy and an impressive cohort of 20 beta-testing users across collegiate and elite sport.

Highly Scalable Business Model

Ludis Analytics' end-to-end solution has been built with scalability in mind. The platform and  data science tools can be leveraged across any vertical which face limitations on in-house sophistication.

Experienced Team

Ludis Analytics is led by an exceptionally capable team of founders with deep experience across product management and venture capital, with multiple exits. To date they have attracted excellent talent to their team as they have grown, with employees having experience at leading global technology companies such as  Microsoft, Google, Cloudera, Facebook, Oracle, Uber and Linkedin to name a few. 
How Ludis Analytics Works
Single, Collaborative Platform
The Ludis Analytics platform aggregates and manages all data science and analytics needs into a single source of truth for teams and organisations. It offers customised views for executives and coaches that primarily consume the reports and visualizations, as well as full code editing capabilities for data scientists or analysts to create competitive advantages. It is designed to be highly complementary to key data providers, IoT device companies, and other analytics companies.
Data Clean and Preparation
Teams purchase and generate large amounts of data, which they receive, or collect, in many different files and formats. All data needs to be structured in a usable way in order to be analysed and visualised in an effective manner. This is currently done manually in a very time consuming process. Through partnerships, Ludis Analytics offers many data sets most frequently used by sporting organisations in a pre-cleaned and structured fashion, so it is available for immediate analysis.
Out of the Box Algorithms, Visualisations and Applications
For each sport, data scientists at Ludis Analytics creates and offers the most commonly needed and frequently used algorithms, visualisations, and applications that teams use and need. These are fully transparent, as customers can access the code base and make changes where they see fit. This enables rapid scaling of analytics sophistication within an organisation to develop new competitive advantages.
Case Study - Improving recruitment and player analysis in Rugby Union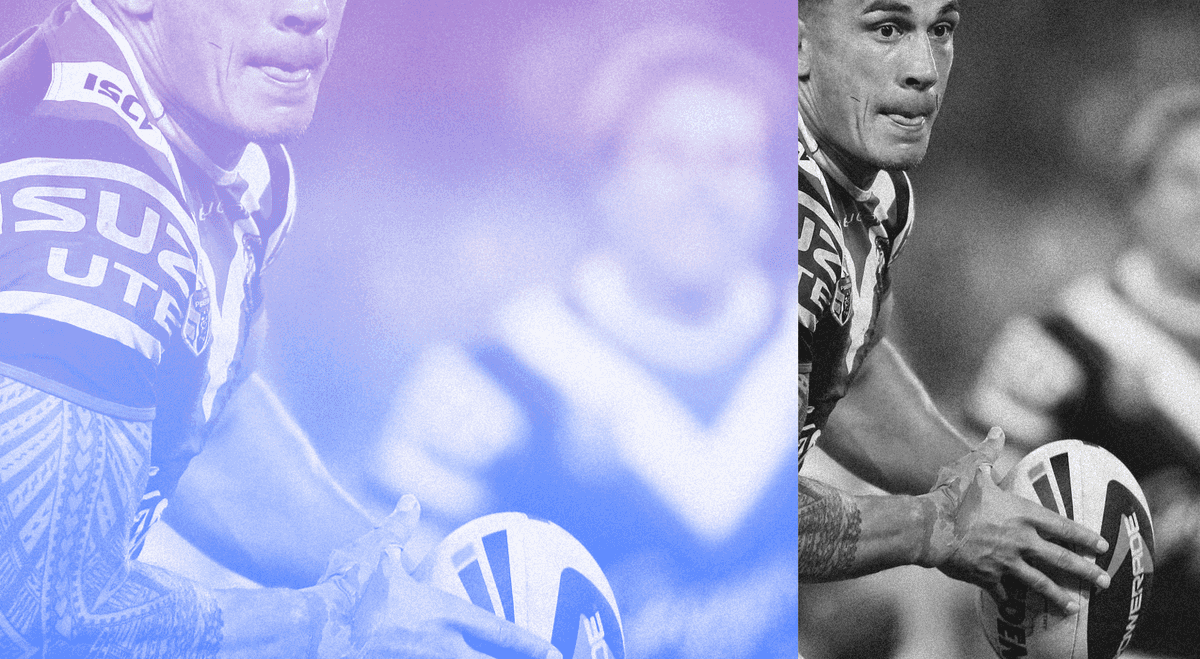 One large Rugby Union organisation enlisted the use the Ludis Analytics platform to improve their analysis of player performance and recruitment processes. Drawing upon 7 years of data across the spectrum of game statistics, video events, GPS tracking and strength and conditioning data points, the streamlined platform supported in-house data staff with the management, analysis and presentation of data to decision makers within the organisation.
Market Opportunity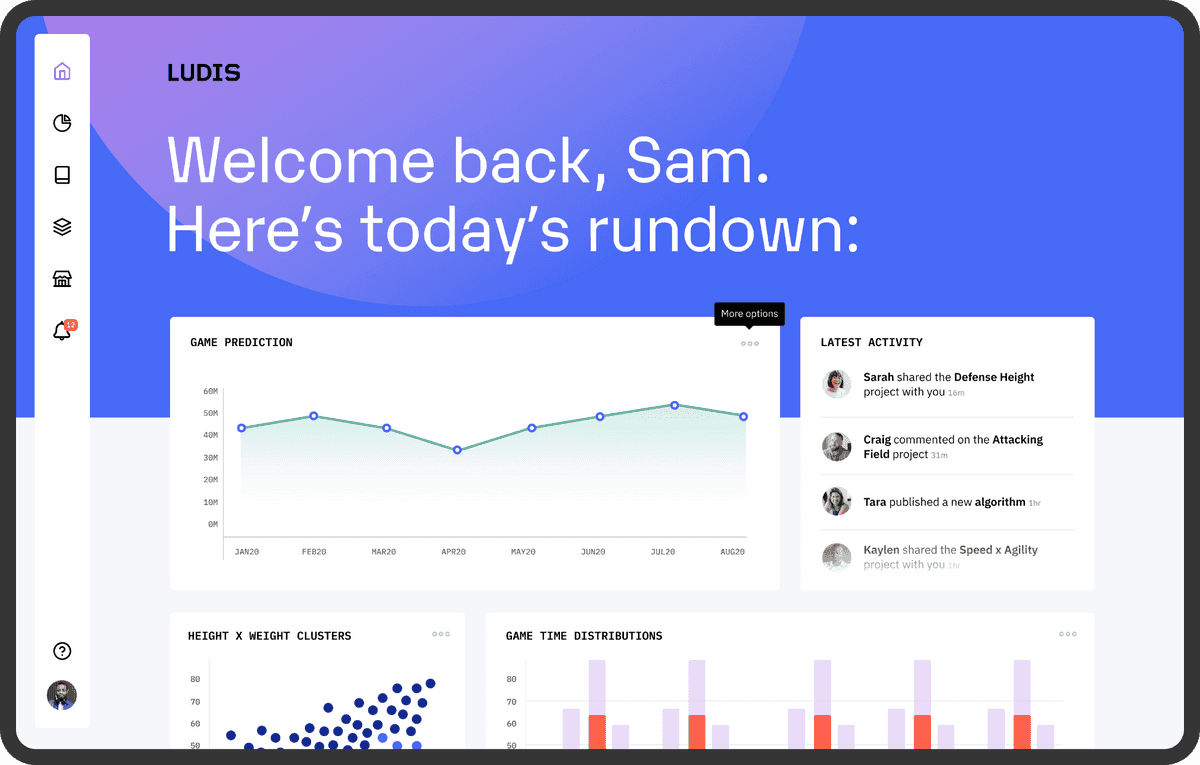 Ludis Analytics is initially focussing on the US $2.4 b Sports Analytics market, within the US $600 b+ global sports industry, comprised of 53,000 pro-sports teams. The market for sports analytics is expected to grow at a 5-year CAGR of 31%, as the industry increasingly adopts modern data science to measure and improve performance.
To date, this expansion has resulted in a fundamental mismatch in analytics spend and sophistication within sporting organisations, as many scramble to adapt existing tools to their specific use cases without the requisite in-house skills. This creates an opportunity for Ludis Analytics to add disproportionate value through their accessible data analytics platform and establish a dominant position in this rapidly growing market.
Ludis Analytics have already validated their value proposition, with 22 current clients and 29 prospective clients, including several NBA, NCAA and professional rugby teams. From this, expects to grow annual revenue to US $2,357k by December 2022 through a combination of tiered subscriptions and premium content sales.
As the platform develops, Ludis Analytics has an opportunity to expand their accessible data science offering into additional verticals such as: ed-tech, gov-tech and ag-tech which face the same limitations around their ability to effectively harness data.
Revenue Model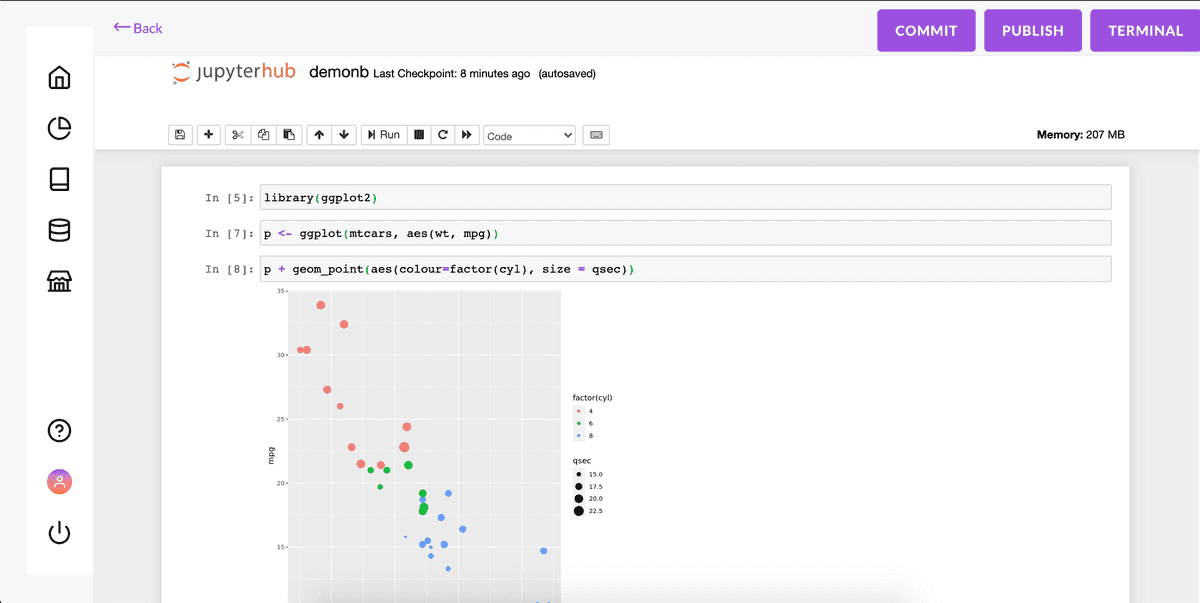 Ludis Analytics offers a subscription model (SaaS), tiered according to the sport and level of the team, with additional premium features and insights available for purchase through the marketplace.
Use of Funds
Funds from this round provide Ludis Analytics with a 12-month runway and will be used to accelerate hiring, scaling customers and advance product development as the business commences entry into further sports globally and additional market verticals.