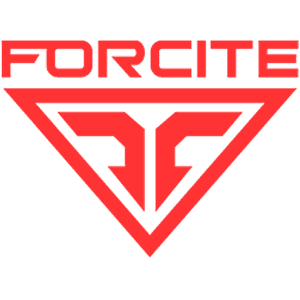 Type: Retail
Total Round Size (min): AUD$520
Total Round Size (max): AUD$2,000,000
Price per share: AUD$0.26
Forcite
The Offer was suspended at the request of the company, to update some information in the Offer Document. The Offer is now live again. Please ensure you read the Replacement Offer Document.
Fees Paid by Issuer

: 6% of funds raise

Cooling-Off Rights

: 5 working days

Minimum Parcel Size

: $520
What is Forcite?
Forcite is a leader in smart motorcycle technology, dedicated to enhancing the motorcycling experience and promoting rider safety. In February 2022, the company raised $6 million in a Series A funding round, led by Uniseed and featuring $1.3 million raised via Equitise. This funding enabled the launch of the Forcite MK1S helmet.
Since the Series A funding, Forcite has made significant progress. The company is poised for entry into the US market, launched in Europe and has gained traction in Australia. To support its growth, Forcite has opened a small bridging round of $2.8 million, with a limited allocation available via Equitise. Existing institutional investors have already filled a large portion of the raise.
"The company aims to provide a safer, more dynamic motorcycling experience no matter what or how you ride, by collaboratively pioneering the industry's newest and most advanced integrated technologies."
Key Milestones
Sales Traction

Since the launch of the MK1S helmet in April, Forcite has generated $1.9 million in direct sales and $1.9 million in initial distributor orders, totaling $3.8 million in revenue this fiscal year. The average order value (AOV) has also increased to $1,440, a promising sign as the company scales production and sales.

International Expansion

Forcite has signed a major deal with USA distributor. This agreement will provide Forcite with access to significant amount of dealerships across the US. Forcite has also launched sales in the UK and EU and made a strong showing at the international motorcycle show EICMA in Milan. To meet delivery demands, Forcite has established a production plant in Taiwan and the bridging round will assist with fulfilling orders with the US distributor.

Awards

Forcite has won several accolades, including the "Best in Class for Automotive Transport Product" award at the Good Design Award and a $1.6 million matched funding grant from the Aus industry CRC-P for research in road safety technology.

Brand

Forcite continues to build its brand in Australia through various channels, with over 600 articles published, a growing Facebook community of 8,000+, and 1.8 million views on viral TikTok content. The return on ad spend is 1:4, meaning for every $1 spent on marketing, $4 in revenue is generated.
Core Business Model
Forcite currently operates a hybrid model of direct-to-consumer (D2C) business model and instore retail, with current revenue generated through sales of its MK1 and MK1S helmet and accessories. The helmet is paired with a handlebar control and a mobile app that provides access to music, phone calls, camera control and critical GPS informed alerts on speed traps and upcoming hazards. The app is currently offered free as part of the helmet purchase. 
For further detail see section 2.5 of the Offer Document.

Growth Strategy
Following the successful sale and delivery of the MK1 Smart Helmet, Forcite is looking to execute a global expansion with a view of a controlled and measured approach to achieve both internal proficiency, processes, and revenue. 
Forcite has researched potential motorcycle markets with higher rider populations, income and tech savviness. With this data we have identified the target customer and the type of person who buys a Forcite helmet. They are predominantly male aged between 35 and 55, and they are in a middle to high income bracket. Whereas competitor products target a younger group of people who are sold on an "iron man" like experience, the Forcite customer is more concerned about safety, comfort and design. 
Forcite has a unique combination of direct online to consumer and at distributor hybrid kiosk channel model with assembly done at our distribution / assembly hubs. The hybrid kiosk channel is expected to drive 10% to 20% of Group sales, but importantly will provide the opportunity for customers who are unwilling to purchase online or who typically purchase their equipment at a dealership to try the product. 
The key to our expansion strategy is the establishment of distribution / assembly hubs, with our Sydney operation already well established. We will roll out this strategy globally. 
For further detail see section 2.6 of the Offer Document.
Why Equity Crowdfunding?
From the beginning, Forcite was designed by riders for riders, with early support from fellow rider enthusiasts. In the Series A funding round, the company allowed its community to become shareholders and received an overwhelming response, with 531 individuals investing over $1.3 million through Equitise. 
Invest in Forcite and join the revolution of smart motorcycle technology. With its successful Series A raise, international expansion, award-winning innovations, and a growing brand, Forcite is poised for global success. Partner with us and become a part of our mission to provide a safer, more dynamic riding experience. Our bridging round offers a limited allocation for you to invest alongside existing institutional investors and be a part of our growth journey. With our strong track record and exciting future ahead, now is the perfect time to invest in Forcite. Don't miss out on this unique opportunity to be a part of a company that is shaping the future of motorcycling.
Key Team Members
Alfred has 14 years experience in wearables, computing and industrial design working at leading firms such as Intellectual Ventures. He has grown the Forcite team from 3 to 15 employees and to $17m in value in 2 years. He has built one of Australia's largest motorcycle communities in tech with a following of over 20k riders and has been named Forbes 30 under 30 Asia in 2017.
Julian is a co-founder of Forcite and has over 14 years industrial design and software UI/UX experience. He is responsible for designing the MK1 product range and software and for building the Forcite brand.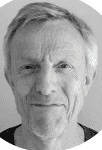 Robin Yandle
Non-Executive Chairman
Robin has a wealth of investment experience spanning 30 years, including 10 years in funds management and 20 years in institutional stockbroking .He served as Managing Director and Head of Global Equities at Deutsche Bank Australia and prior to that was a partner at Bain & Company. Robin is a noted Sydney based angel investor and early investor in Forcite and invaluable mentor to the Forcite management team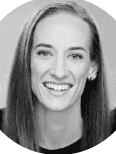 Melissa Mail
Nominee Non-Executive Director
Melissa has over ten years experience in the areas of innovation and commercialisation. She currently holds a position as an Investment Manager with Uniseed and focuses on technology performance, aligning intellectual property assets with commercial strategy and implementing systems to build value and drive sustainable growth 
Melissa is a registered Australian Patent and Trade Marks Attorney and is one of a handful of Australian lawyers to be accredited under the US-based Certified Licensing Professional scheme. Her qualifications include a Masters of Intellectual Property Law, a PhD, a LLB (Hons) and a BSc (Hons). 
Financial Information
For more information please see section 2.13 of the Offer Document.
Use of Funds
For more information please see section 3.1 of the Offer Document
Key Risks
For more information please see section 2.15 in the Offer Document.