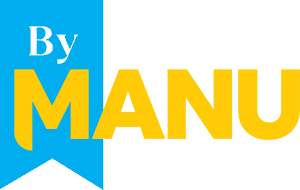 Manu's fresh sauce range is turning your everyday meal into a restaurant quality dish!
By Manu
Founded in 2019 by chef Manu Feildel, all sauces are created by the man himself.  The Company has crafted the perfect range of finishing sauces, and is looking to create more products that make it easy and convenient for the everyday home cook. 
The company uses local ingredients with no preservatives, no additives and no added sugar and manufactures in Queensland. The range of eight, delicately-made finishing sauces is ranged nationally across Woolworths, sold online and into commercial kitchens.  The success has accelerated plans to bring new fresh food offerings to the Australian public using the same ethos as The Sauce By Manu. 
Looking forward, By Manu will continue to accelerate its rapid domestic growth through new Australian retailers and further expansion of product range. There is already strong interest for the product in overseas markets with conversations commencing on key markets to expand into in the Asia Pacific region.
Investment Highlights
Category Defining Brand with Real ingredients & 'No Nasties'

By Manu is the first refrigerated fresh sauce range in Australia, made with fresh ingredients with no added 'nasties', preservatives, additives or artificial sugar. The sauces have been developed to perfectly accompany any meal, so that customers can enjoy unique fresh flavour profiles and dishes - something that doesn't exist through traditional manufacturing methods.

Australian-made sauces, with a small batch feel

After extensive research, trials and tastings over 5 years, Manu and the team selected a local manufacturing partner that could deliver to the quality required. All products are locally produced in Queensland ensuring a delicious, authentic and consistent product is delivered to customers. 

Exceptional traction and growth across Australia

In only 3 short years since launch By Manu is currently distributed nationally with over 990+ Woolworths stores and several online retailers, with talks underway with other major Australian grocery stores. In FY22 the team achieved $1.4m in revenue.

Brand & Founder Reputation

As one of Australia's leading food and TV personalities, Manu has understood the need to help the home cook achieve the best authentic, home-style cooked meals, using the freshest of ingredients. Manu is not just a brand ambassador, he is the founder, creator and driving force behind the brand.  Manu brings over a large following and community of food lovers with over 260k+ Facebook followers, 74k+ Twitter followers and 194k+ Instagram followers.

Growth Opportunities

By Manu is embarking on a step change for growth by looking to raise funds to allow for new product development, looking to launch other unique and flavoursome products  - easy and ready to use as well as increase the current range of sauces. To reach out to more passionate cooks, By Manu will also look to distribute through wholesale channels, to showcase the products' elevated flavour profile through local restaurants and pubs as well as entering the New Zealand market.

Growing market for 'no nasties' in food products

As consumers become more and more aware of the ingredients being used in the products they buy, they are increasingly demanding food products to have no preservatives or added 'nasties'. Approximately 30% of respondents, would prefer 'no hidden nasties' as something noted on food products' packaging. And By Manu's products tackle this trend well, by creating products that are made from fresh, local ingredients, with no added preservatives, additives and added sugars.
Why Equity Crowdfunding?
This company is about more than just sauce. This is my personal passion. Sharing my passion to make your everyday dinners better. Its part of a broader food revolution, to change the mindset and eating habits of Australians. Since launching we have been blown away by the support from our loyal customers. Equity Crowdfunding enables us to share our success with those that are passionate about what we are building. We look forward to welcoming you on as a shareholder in this terrific business.