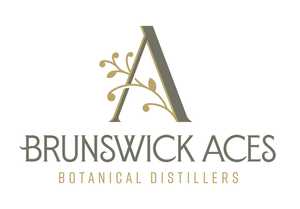 Australia's Favourite Moderation Distillery, helping you choose how you drink, not if you drink.
Brunswick Aces Distillery
Brunswick Aces raised $502k via Equitise in December 2022. Since then, Equitise has had some investors reach out who missed our or wanted to invest more. As a result, we will be opening up a very short second tranche. Please register your interest to find out more.
Company Overview
Brunswick Aces Distillery produces an award-winning range of alcoholic and non-alcoholic gins, with a dedicated distillery, and Australia's first non-alcoholic bar in Brunswick, Melbourne, they are at the forefront of the moderation movement.
In 2017, Brunswick Aces launched as Australia's first non-alcoholic distillery, before adding botanically paired alcoholic gins a year later, with products now available worldwide, revolutionising how people drink while socialising. 
It all started when six neighbours found themselves looking for a solution for what to drink together, after some of the group went sober and they could no longer share their Friday G&T. Shortly after, Brunswick Aces, now a leading Australian producer of both alcoholic and non-alcoholic gin, was born.
Brunswick Aces was one of the world's first non-alcoholic spirit producers, leading the way as the moderation movement began picking up momentum. With both alcoholic and non-alcoholic gin, made using native Australian botanicals, they are uniquely positioned in the Australian market with their extensive knowledge and experience.
Sapiir, Brunswick Aces' proprietary range of non-alcoholic gins, is the jewel in the crown and one of the cornerstones of the business. The brand philosophy is to make everyone feel welcome at all social situations, which is why all three botanical blends are available in 0% and 40%, so the same drinks can be enjoyed by everyone.
Not content with only making products to be drunk at home, the Brunswick Aces team opened the doors to Australia's first non-alcoholic distillery, bar, and bottle shop in early 2021, changing the drinking landscape in Australia forever.
Now, Brunswick Aces is raising capital to execute the second phase of its growth plan - fueling marketing and sales growth in existing markets, solidifying entry into three new key territories, and focusing on product range expansion. For this next phase, Brunswick Aces is forecasting incredibly strong year-on-year growth over the short term.
Investment Highlights
Leaders of the Conscious Drinking Movement in Australia

Having introduced Australia's first non-alcoholic gin distillery, bar, and bottle shop, Brunswick Aces has cemented its positioning amongst the leaders of the Australian non-alcoholic beverage industry.

Accelerating Growth

Thanks to the bar opening, distillery expansion, and online store launch, Brunswick Aces more than tripled revenue in FY22, and are showing no signs of slowing down the growth of their core business.

National Distribution Agreement In Place

Brunswick Aces has signed a national ranging deal with Dan Murphy's in September 2022, which has seen Spades Sapiir ranged in 240+ locations nationwide. Lines are also stocked in select BWS, Liqourland, IGA, Vintage Cellars, David Jones, and independent retailers.

International Expansion Already Underway

Outside of Australia, the brand is present internationally in New Zealand, Japan, Singapore, UK, Europe, Middle East, and Canada, with expansion plans set for the U.S, Asia, and MENA markets through 2022.

Premium, Award-Winning Brand

On top of producing Sapiir, Australia's first non-alcoholic gin, Brunswick Aces also distills premium alcoholic gin - their Spades and Diamonds gins took home silver and bronze respectively at the 2022 Australian Gin Awards and Royal Australian Spirit Awards. Additionally, in 2021, their non-alcoholic bar was named one of Concrete Playground's best new Melbourne spaces, after achieving the biggest hospitality launch covered by the media in over a decade.
Why Equity Crowdfunding
Since inception, Brunswick Aces has empowered consumers to choose how they drink, not if they drink. The founders' mission, to make everyone feel welcome in all social situations, is community-centric by nature - which is why they have opted to bring their community along for the ride as they embark on their next stage of growth.
By investing in Brunswick Aces, you are becoming a part owner in a pioneering Australian distillery at a pivotal point in its growth. Investors will also get access to an exclusive and exciting range of rewards.