Type: Retail
Total Round Size (min): AUD$250,000
Total Round Size (max): AUD$650,000
Price per share: AUD$1
Book My Boat
Book My Boat is now accepting investments!
Fees Paid by Issuer

: 6.00% of funds raised

Cooling-Off Rights

: 5 working days

Minimum Parcel Size

: $250
Investor Rewards
All investors receive part ownership of Book My Boat Pty Ltd. Shareholders will be privy to exclusive promotions such as discounted boat hires, which will be communicated by regular emails for investors.
What is Book My Boat?
Book My Boat is Australia's first fully automated, comprehensively insured, peer-to-peer boat hire marketplace (www.bookmyboat.com.au). Through the use of cross platform technology, Book My Boat is creating a network of boaters to service both sides of the boat hire marketplace. They're revolutionising boating in Australia by helping owners reduce the costs associated with boat ownership, whilst providing unprecedented access to the boating lifestyle for non boat owners, making boating more accessible for all Australians. Think Airbnb, think Camplify, think Car Next Door, now think Book My Boat.
Book My Boat provides an opportunity for boat owners to hire their boats to others for recreational use. The market fundamentals are compelling. There are over 2.5 million boat licence holders in Australia compared to 925,000 registered boats. Over 96% of recreational boats are under 8m in length, which aligns directly to Book My Boat's target market. An under-utilisation rate of 90% translates into ~300 million days of idle boating capacity that Book My Boat will take advantage of through its business model. 
Addressing a gap in the market, Book My Boat has created a marketplace to handle all the elements of showcasing listings, ordering, payments, insurance and legal compliance, making it easy for both parties to reliably transact. The company generates revenue by taking a commission (26%) on each transaction and assisting boat owners with their vessel registration needs. Moving forward, Book My Boat intends to increase its revenue streams, leveraging from the online marketplaces activities to a range of product enhancements including premium memberships, subscription models, hosted listings and skippered cruises. The marketplace is currently a device compatible website, with an app planned for development in the future.
How Book My Boat Works
The Book My Boat marketplace allows customers to simply search for boats to hire in their preferred location that suits their desired boating experiences. Using Book My Boat, boat owners can now generate an income from their under-utilised boats.  The marketplace is currently a device compatible website, with an app planned for development in the future.
The Book My Boat marketplace differs from traditional boat hire businesses. There is a large range of versatile boats of all shapes and sizes to choose from at a growing number of locations all over Australia, the majority of which require a boat driving licence to operate and others that don't. There are even charter boats that come with skippers and crew for those looking to relax whilst hosting an event.
Book My Boat does not own or hold any boats or inventory. They do not require expensive waterside retail outlets but rather act as an intermediary to connect boat owners to rental customers on the marketplace platform.
Listing a boat on the marketplace is free for boat owners. The nature of the peer to peer marketplace provides boat owners with greater advertising reach than they would be able to otherwise afford.
Renting is as simple as 1,2,3.
The platform is compatible across all devices.
The platform provides benefits to both boat owners and rental customers.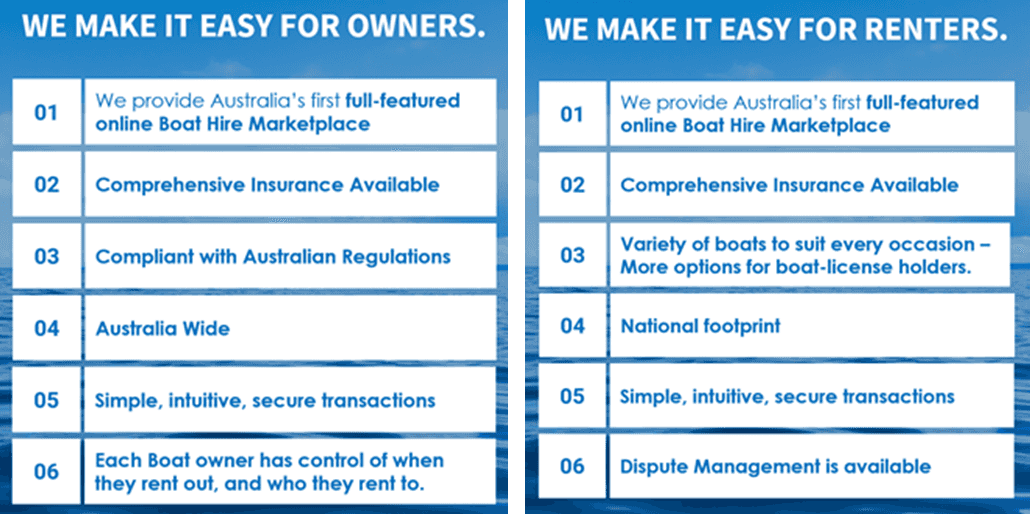 Investment Highlights
Alignment with Disruptive Share Economy Models

The boating industry has characteristics that make it prime for share-economy disruption, including high recreational boat ownership costs, low asset utilisation, and a limited supply and variety to service customer demand. Book My Boat aims to be like Car Next Door, Airbnb or Camplify, only for recreational boating.

Book My Boat has created an income stream for boat owners that they've never had before and an increase in accessible boating experiences for their customers.

First Mover Advantage, with High Regulatory Barriers to Entry

The maritime and boating industry in Australia is highly regulated and globally regarded as one of the safest in the world. The need for vessel registration, insurance, and boat licence requirements poses a high technical hurdle for new entrants and overseas competitors. 

The Book My Boat business model was developed through a consultative and constructive approach with the state and federal Australian maritime authorities and is widely regarded as best-practice in the industry.

Currently Operating and Ready to Scale

Since its soft launch in August 2019, Book My Boat has experienced continual organic growth with very little marketing/advertising input. At the time of writing, Book My Boat databases contained over 210 boat owners and 1,200 rental customers, with transaction value of over $170k to date. Some boat owners are seeing high rates of repeat customers. 

Large and Untapped Market Opportunity

The Australian marine industry is valued at $8.8bn, and consists of 2.5 million boat licence holders. Unfortunately, over 60% of these boat licence holders don't own a boat, and approximately 40% (around 1 million) don't have access to a boat in their own household. Of the 925,000 recreational boats registered in Australia, 96% of these boats are under 8m in length which has been identified as the ideal target market due to the vessel's suitability for hire and self drive experiences.

With vessel utilisation reported to be as low as 10% and boat owner usage estimated to be just 28 days per year on average, there is a significant opportunity to provide new income opportunities for boat owners and accessibility for licensed customers with over 300 million boating idle days.

Supported by a Boom in Domestic Tourism

With international travel suspended due to COVID over the past 18 months, Australians have increasingly shifted toward exploration and enjoyment of their local environment through boating, fishing, and water-sports - activities that drive further participation in the boat rental market. In 2021, despite the COVID lockdowns, boat sales and tourism increased to represent 41% of the $8.8bn boating industry which represents additional opportunities for Book My Boat and its business model. 

Experienced Management Team and Advisors

Led by a passionate team including maritime professionals and industry leaders, Book My Boat is poised to take advantage of the opportunity to scale its exciting and transformative business model. The small team has experience in key disciplines such as commercial maritime transport/tourism management, national boat hire franchise operations, and the supply of services, advice, and mentoring to technology business start-ups in a business accelerator/incubator setting.

Strong Turnover Potential

Potential turnover based on boat owner participation is very encouraging. Using a conservative average daily hire rate of $395 on just a single boat hire per month, 1% boat owner participation (~9000 boats) would, in theory, result in an annual turnover of $43 million.
Business Model
Book My Boat has a robust revenue model that currently comprises income streams from two points of the value chain - Boat Owners and Rental Customers. Revenue is earned through commission on rental transactions and on its one-off commercial registration package. This is reliant on the number of boat owners and renters using the website, transaction volumes, and availability.
The fundamentals of the peer-to-peer technology allows Book My Boat to maintain a very lean and scalable business model. There is no need for Book My Boat to incur the significant overhead costs of a traditional boat hire business such as boat asset, boat storage and boat servicing costs. Instead, Book My Boat relies on its unique proprietary technology platform.
Hire Revenue (Marketplace Fees)
Boat Owners pay Book My Boat a 26% commission on the total boat hire value. From this, Book My Boat pays fees to its insurance provider and its financial service provider, leaving approximately 14% of the total boat hire value to the Company
Commercial Registration Package
In order for recreational vessels to be hired out in Australia, boat owners must maintain commercial vessel registration. Book My Boat offers an optional package whereby they manage the application process with the regulators on behalf of the boat owners for a oneoff fee of $361. Commercial registration has a term of 5 years.
Book My Boat Network
At the time of writing, Book My Boat has over 100 boat hire listings from 210 registered boat owners in NSW and QLD. There are over 1,200 rental customers registered from these same regions.
Of the 100+ boats currently listed, 60% are from commercial hire boat companies with 40% from privately owned recreational boats. Book My boat will continue to focus on both revenue streams in the future. It is predicted that recreational boats will represent 80% of the marketplace listings in the next 24 months.
Growth Strategy
The growth strategy for Book My Boat is to increase the number of boats listed and rental customers registered to the marketplace. Initially focusing on Australia, before considering overseas expansion, Book My Boat's growth strategy has been designed around three key drivers:
Market Penetration: To increase the number of boat listings and rental customers on the platform, Book My Boat will focus on 3 main areas: the recreational boat market, the existing boat Hire market, and the rental customer database. This would involve educating, building partnerships, and raising awareness of the Book My Boat business model and platform via a blend of direct engagement and marketing strategies (e.g. a referral program).
Product Development & Revenue Opportunities: Book My Boat aims to continually evolve the marketplace services to suit the needs of boat owners and rental customers alike. The focus is on enhancing the platform features, the product offering, and the online guest experience. It plans to introduce products that improve access and the user experience such as an app in the future. Book My Boat has also identified additional revenue streams such as boat owner subscriptions and skippers for boat hires that would allow it to have diversified revenue opportunities.
Market Expansion:  To initially build out its national presence, before potentially expanding overseas, Book My Book will take a strategic approach to expansion based on the geography, population density, and boating activity in each state. The Company has recently developed a strategic partnership in W.A, which will act as a foothold to capture market share. National expansion activities will commence in Q1 2022.
For more information, please see section 2.6 of the Offer Document.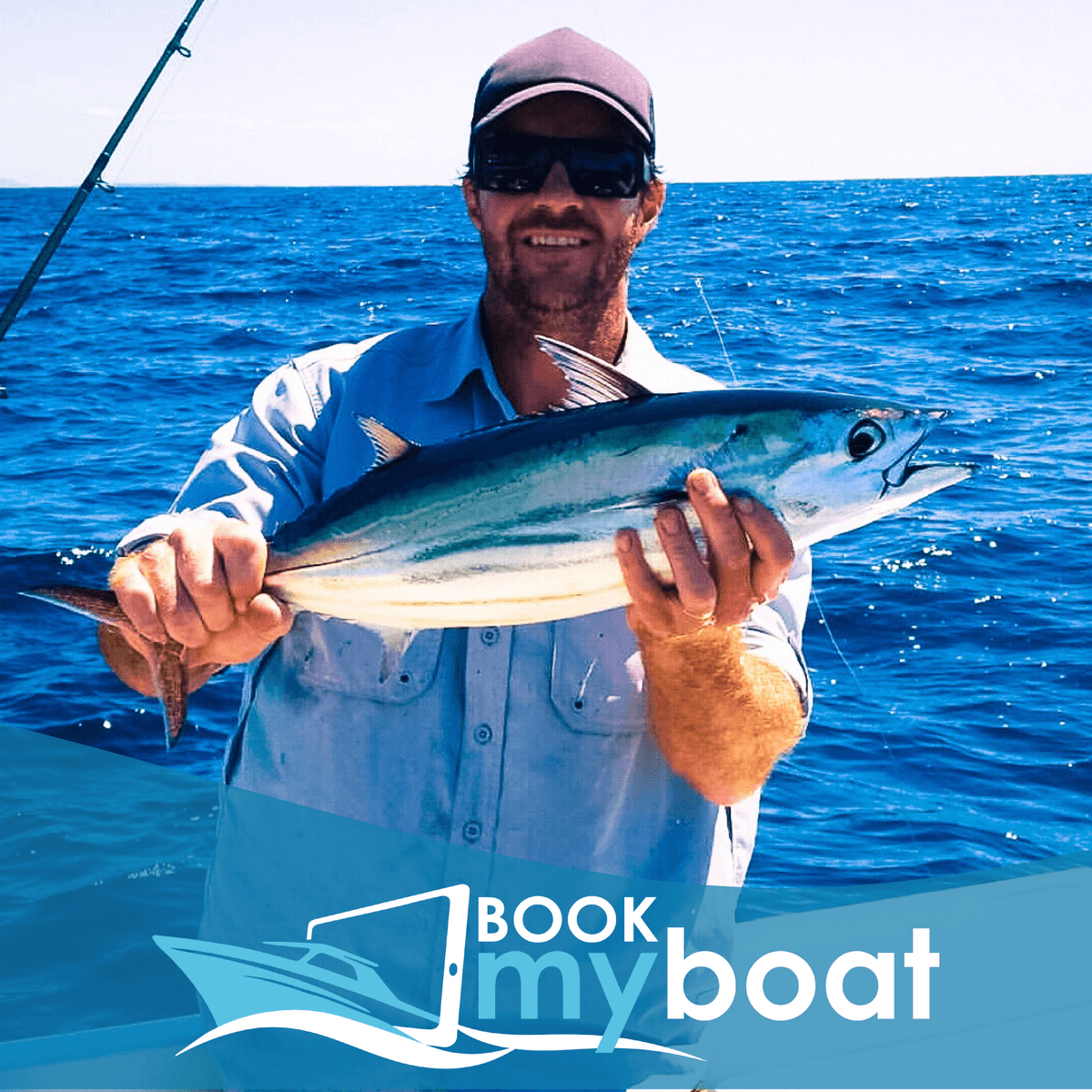 The Market Opportunity
By applying a share economy model to the boat hire market, Book My Boat has tapped into an exciting market opportunity. Moving forward, they expect to benefit from the boom in domestic tourism and significant expansion of the addressable boat-hire market due to the lower cost and greater accessibility provided by their model.
Boat hire is a perfect fit for the share economy
Boat ownership is very expensive. Yet, despite high upfront and ongoing costs, utilisation rates are incredibly low, with the National Marine Manufacturers Association (NMMA) estimating that owners use their boat just 28 days per year on average.  In addition, many licence holders do not own a boat, with roughly 2.5 times boat licences for each boat in Australia. Collectively, these factors reveal an overlap of high ownership costs and latent demand, best served by a share economy model.
Current alternatives unfit for purpose
Share economy markets are differentiated by key drivers such as legislation and regulations, market size, existing industry stakeholders and their unique operational requirements. Existing attempts of peer-to-peer models for recreational boat hire aren't fit for this purpose and largely fail to address the transactional and regulatory challenges of the Australian market. 
For example, Classified Advertising Platforms such as Gumtree don't provide the necessary degree of verification for boat seaworthiness or renter qualifications, nor do they provide for insurance to be applied. Similarly, international competitors such as Get My Boat are optimised for conventional boat charter agreements, but do not support compliance in peer-to-peer hire. Any non-compliant companies are actively pursued by Australian regulators and prosecuted for their non-compliance.
Boom in domestic tourism providing a tailwind for boat hire
Over the last 12 months, COVID restrictions have re-directed many international outbound travellers to domestic tourism, with their increased spending providing a tailwind for boat hires. Moving forward, it is expected that Australians will increasingly consider activities in their own backyard, for which the boat hire market will continue to be a clear beneficiary. Book My Boat is ideally positioned to benefit from this trend, as their model offers the greatest value proposition to owners and renters in a compliant format. 
In 2020, at the height of the COVID pandemic, the marine industry experienced significant growth. New and used boat sales rose to represent 32% of the industry whilst tourism was recognised as making up 14% of the overall market. There were over 10,000 new vessel registrations recorded plus countless non-powered watercraft purchased.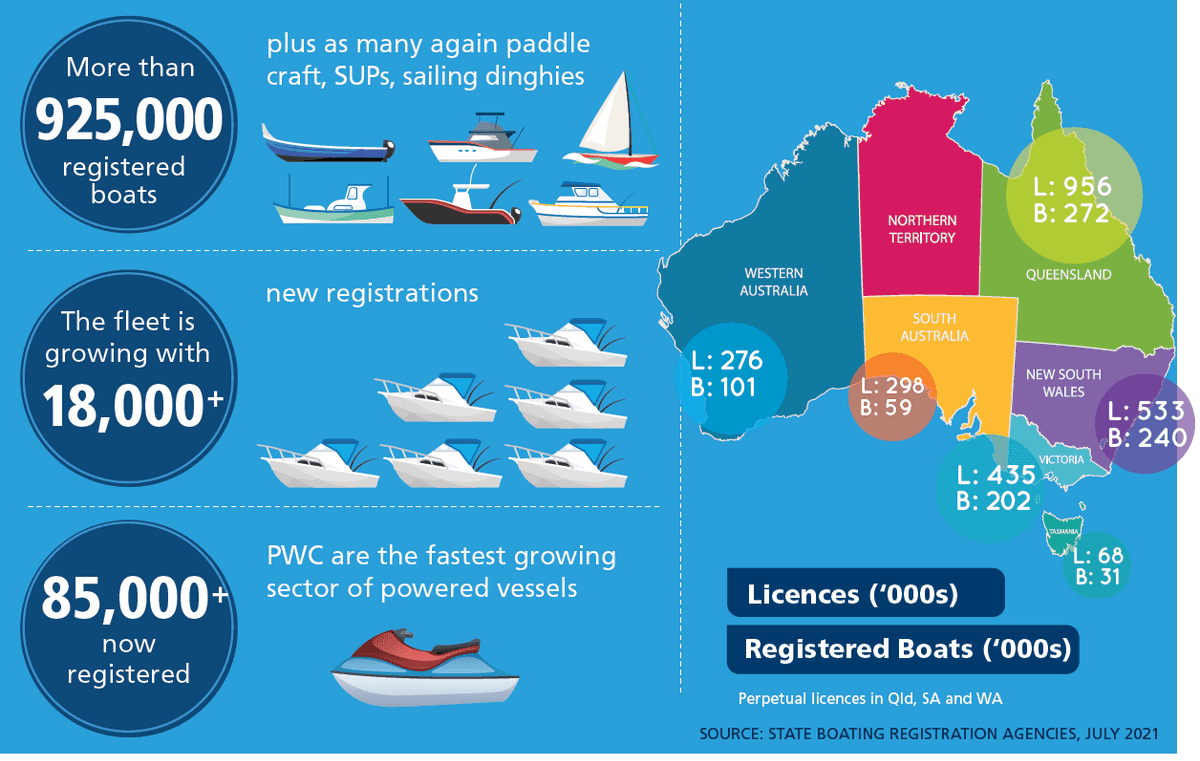 Why Equity Crowdfunding?
Boating and enjoying the water is a big part of life for many Australians, yet the majority of boat licence holders don't actually own a boat. 
Book My Boat is on a mission to make boating more accessible and sustainable, bringing down the traditional barriers which put boating out of reach for many ordinary Aussies. For this reason, we saw Equitise as a natural fundraising partner, given their mission of making an investment in early stage companies possible, allowing us to include the community of avid boaters to share in our journey 
Funds from this raise will be used to accelerate growth/scale initiatives. Stretch funding will allow us to initiate further product developments to meet the growing needs of our customers and create additional revenue streams using the marketplace technology and consumer traffic.
Historical Financials
For more information please see section 2.12 of the Offer Document.
Use of Funds
For more information please see section 3.3 of the Offer Document
Key Risks Facing the Business
For more information please see section 2.14 of the Offer Document