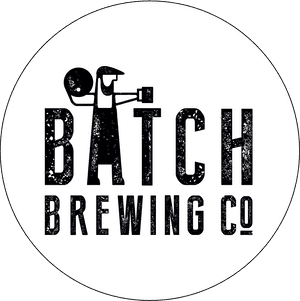 Type: Retail
Total Round Size (min): AUD$500,000
Total Round Size (max): AUD$1,500,000
Price per share: AUD$1
Batch Brewing Co.
Batch Brewing Co. is now accepting investments!
Fees Paid by Issuer

: 6.00% of funds raised (average)

Cooling-Off Rights

: 5 working days

Company

: This offer is for direct equity in Batch Brewing Company Pty Ltd
Investor Rewards
For more information please see section 3.2 of the Offer Document.
Batch Brewing Overview
Founded in 2013, Batch Brewing Co. is an Australian craft brewery with a focus on unique, handcrafted, small batch beers with deep community inspiration. We brew and release new limited release beers regularly, each with its own unique combination of flavours. These exciting beers complement our award winning line up of sessionable core brands including an American style pale ale, American West Coast style IPA, nitrogenated milk stout, kettle soured ale with passionfruit and dragonfruit, and an Australian style pale ale.
We operate out of two venues in Sydney's inner-west, with a main production brewery and tasting room in Marrickville, and an R&D and experimental brewery and tasting room in Petersham, the latter of which is in cooperation with Solotel, one of Australia's leading hospitality groups. 
With a passionate team of over 20 beer enthusiasts, whose backgrounds include the drinks industry, finance, entrepreneurship and the arts, we are perfectly positioned to grow Batch Brewing Co's presence wider across NSW before accessing untapped interstate markets. 
Investment Highlights
Strong Traction to Date, Ready to Scale

Since inception, we have already grown to a substantial brewing operation through our two venues in Sydney and wider distribution. Despite COVID-19 related shutdowns, we generated an impressive $3.3m in revenue and sold over 345,000 litres of beer in FY20, representing growth over FY19 of 5% and 7% respectively. The business is now ready to scale nationally, starting with greater wholesale access and additional venues in NSW, before expanding further interstate.

Deep Community Connections

Our brand has amassed a loyal and engaged following of 30,000 community members across social media, with strong ties to local businesses and organisations in Sydney's inner-west. We focus on creating community hubs at our venues.

Growing Distribution Network

In addition to our venues at our production brewery and small batch R&D facility, we distribute through a wide network primarily across NSW and ACT, with a minor presence in VIC and WA, as well as direct to consumers online.

Impressive Industry Achievements

At Batch, we have achieved some of the highest honours of the craft brewing industry. We were ranked 3rd in NSW in 2019, and 5th in 2020 according to a Beer Cartel survey. We have also had beers featured in the GABS Hottest 100 craft beers on a number of occasions.

Talented & Experienced Team

The Batch team were some of the earliest to the craft brewing scene in Sydney and bring a wealth of experience. Key figures in our 20+ team bring experience from a range of sources including Lion and J.P. Morgan, and some Batch alumni have gone on to start many key brands now prevalent in the Sydney beer scene.

Ready to Take Growth to the Next Stage

After developing a successful brand and loyal following, Batch is now ready to scale. As the first phase, we are raising capital to rollout into new cities in NSW. This will operate as a hub and spoke model, focused around our Marrickville production site where we will feed a series of branded venues and wholesale customers. Longer term plans include building an additional large scale brewery, as well as new venues to bring our Batch Brewing Co. ethos and sense of community to more Australians.

Emphasis on Sustainability & Giving

We understand that a lot of raw materials are used to brew the beer you drink, from water and electricity, to hops and cereal grains. That's why it's part of our goal to minimise the impact we have on our community, the land and the air. We limit "beer miles" by carefully sourcing raw materials, the bulk of which come from a regenerative farm in the Riverina. We use carbon offset schemes for vehicle fuel and electricity, we recycle and repurpose much of our waste, and have a solar array powering our refrigerated storage and offices. We are also heavily involved in the community and contribute to charities nominated by customers and staff members.
The Batch Story
Batch Brewing Co. was originally conceived as an idea in 2011, before becoming a reality in 2013. Founders Andrew and Chris found themselves in a chance conversation about craft brewing in Australia. The pair felt the market lacked creativity and transparency, and they wanted to build a place for the community to come and experience all the flavours that small scale craft brewing had to offer in a fresh, inclusive, socially responsible environment where creativity would be celebrated. Andrew was working with some of the largest alcohol brands in the country at Lion, while Chris was homebrewing outside of his day job with a leading investment bank, J.P. Morgan. 
The two were among the first pioneers of Sydney's now buzzing craft beer scene. Taking a uniquely American perspective and combining it with Australian community values, Batch Brewing Co. was born. We are a brewery that puts its community at the centre of its decision making, releasing a new beer every five days on average, to please all types of taste buds. We have made a point of drawing inspiration from responsibly sourcing new raw materials to continue to create new flavour experiences with a sense of place, while supporting suppliers who also share in our vision of an inclusive and sustainable economy.
Expansion Plans
With limited external investment to date, we have grown Batch to its current position thanks to high quality, unique beers and a loyal community around the brand. With a main production brewery and a small batch R&D facility, a distribution network covering three states and ACT, and direct retail to an engaged community, we are primed to capitalise and expand further across the country.
As the next phase of growth, we intend to continue to strengthen Batch's NSW presence through a series of new taprooms in key locations fed by our Marrickville and Petersham facilities and contract brewing partners. The additional taprooms will not only expand our direct customer presence, but will also underpin broad awareness to support wholesale sales. We are in the process of assessing potential locations that will maintain brand ethos, optimise impact in the community and maximise distribution potential.
We then intend to implement a "hub and spoke" production and venue model in additional locations in order to expand our reach interstate capturing a new audience while maintaining Batch's high quality levels, brand values of community, and sustainability goals.   
The mix of the small scale R&D facility and larger scale production breweries will enable the various venues to have access to bespoke flavours giving each venue its own personality and ability to bond with its local community, while also giving us efficient production of more popular beers served at all venues. As well as our own beers, the venues will serve a carefully curated list of other drinks from partner brands, as well as simple food options designed to complement and elevate the beer experience. Like siblings from the same family, each venue will have its own identity as defined by the employees and customers, while sharing common Batch values.
Market Overview
The Australian craft beer industry hit $842m in sales in 2020, and there are estimated to be around 1,000 craft beer breweries in Australia.
The continued growth is characterised by passionate craft beer makers and home brewers, together with more discerning beer drinkers and consumers who are demanding a more distinct, flavourful and higher quality product. This has increased focus on drinking for flavour and authenticity as well as drinking local and building personal relationships with preferred brands. The trend is evident of a long term shift in consumer tastes, which is driving an expected increase at a CAGR of 7% over the next five years to $1.2bn by 2025.
The sour beer market is expected to fuel rapid craft brewing growth driven by increasing local demand for the products. On top of our sour beer capabilities, our innovation through new and different styles, raw materials, recipes and flavours, such as our focus on the nitrogenation of beers, will help us to lead the shift in market direction.
Recent craft beer M&A has been driven by the traditional beer and alcohol players trying to capitalise on market growth and adding a number of brands to their portfolios. Multinational alcohol giants such as Carlton & United Breweries and AB InBev have made a number of acquisitions of successful craft breweries including Balter, 4 Pines, Pirate Life, Green Beacon and Mountain Goat.
Why Equity Crowdfunding?
We have always prioritised our community and key stakeholders at every stage of our journey. We plan to continue to respect this ethos and believe a network of individual Australians who can interact with the brand daily will be a more powerful force for good than a small group of institutional investors. Through our hub and spoke model funded by passionate beer people, we will continue to deliver high quality beer with unique flavours and not be forced to play the high volume, commodity beer game dominated by the foreign owned brewing conglomerates.
In 2020, Batch's original pool of 10 "angels" were given the opportunity to sell their positions through private transactions at a 285% increase in value. While a handful did take that deal, most investors are staying on, a testament to the our management team's vision and ability to execute.
Historical Financials
For more information, please see section 2.12 of the Offer Document.
Use of Funds
For more information please see section 3.3 of the Offer Document.
Key Risks Facing the Business
For more information, please see section 2.14 of the Offer Document.