Campaign Year: 2018-2019
Campaign Type: AU - Retail Equity Crowdfunding
Campaign Duration: 76 days
Amount Invested: $557,800
Investors: 585
Average Investment: $953.50
% Funded: 182.9%
Endeavour Brewing Co is a 100% Australian, 100% independent brewery founded 8 years ago by 3 blokes with the help of 35 mates. What sets Endeavour apart in a market quickly growing with new entrants is their commitment to quality and taste. Their core range uses the best that mother nature has to offer; fresh Australian ingredients. The result is flavoursome, award-winning brews and the company has experienced double-digit growth year-on-year since inception. 
Their launch into hospitality with Endeavour Tap Rooms in The Rocks, Sydney was a major contributor to this growth. The collaboration with Applejack Hospitality complimented their focus on seasonal ingredients and gave Endeavour a home with a microbrewery onsite.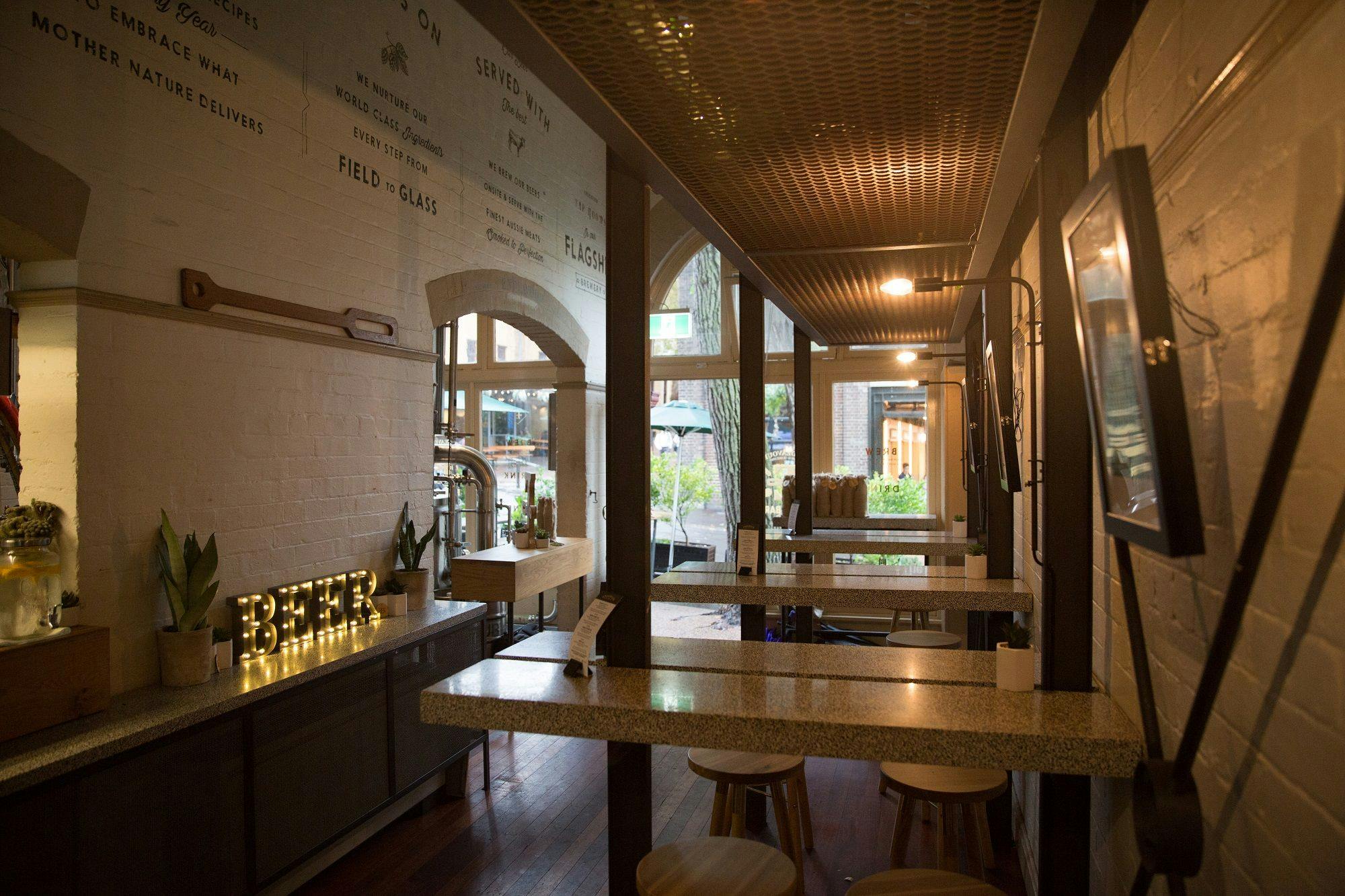 Already sold nationwide (1,100 Dan Murphy and BWS stores) the company sought capital to expand further into hospitality, opening new brew bars in more high-traffic areas, building a world-class production brewery (eliminating the need to outsource production) and expanding into SE Asia and beyond. 
Endeavour was the first brewery in Australia to launch an equity crowdfund. After the incredible success of breweries around the world, such as the equity crowdfund for BrewDog, more breweries are looking towards the crowd. With 40% of craft beer drinkers being 30-39 (22% between 18-29 and 23% between 40-49), the Endeavour raise is a clear example of turning a loyal following into a community of investors.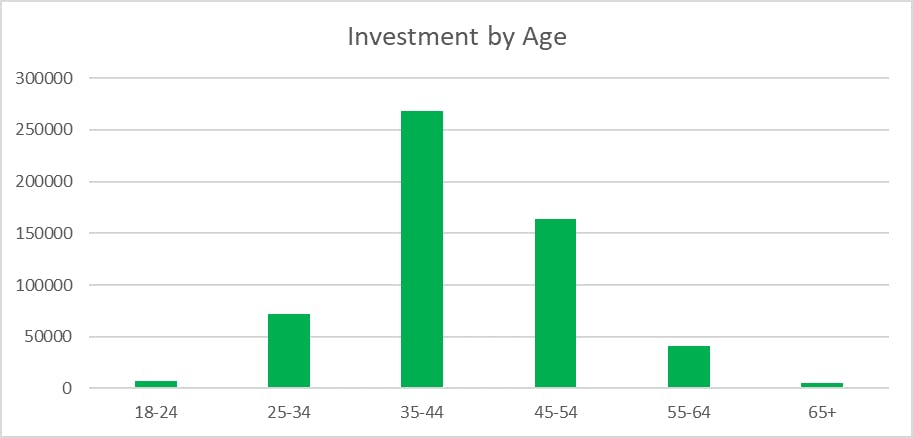 Press began prior the launch of the campaign, gaining over 600 expressions of interest after they appeared in Brews News, SMH and news.com.au. An event after the launch of the campaign was held at Endeavour Tap Rooms with a strong turnout where attendees received their own Endeavour cap and six-pack of their newest release - Citrus Pale Ale – a crisp summery pale ale with Blood orange and mandarin.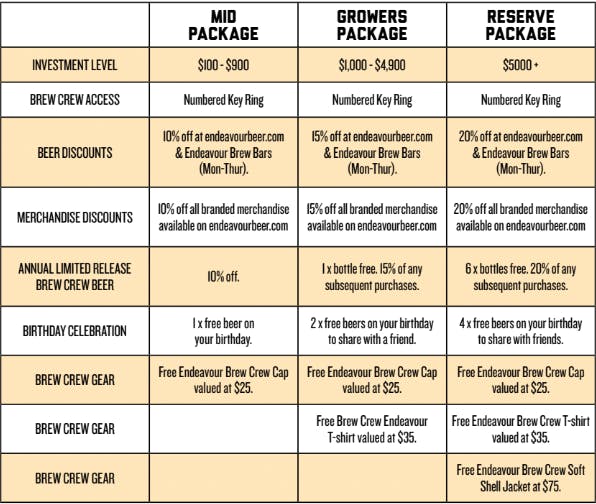 The offer successfully closed after a 76-day campaign, raising a total of $557,800 from 585 investors. Every Endeavour investor became a part of the Endeavour Brew Crew, a tiered rewards system, that gives investors exclusives such as the first to receive new releases, discounts, merchandise and investor-only brews.