DIT Technologies Case Study
Campaign Year: 2018-2019
Campaign Type: AU – Retail Equity Crowdfunding
Campaign Duration: 87 Days
Amount Invested: $656,500
Investors: 115
Average Investment: $5,708.70
% Funded: 164.1%
DIT Technologies (DIT) is an innovative AgTech company, born out of the bush in Queensland and developed over generations by founder Mark Peart and his father and uncle. DIT's patented technology supplements livestock (an essential practice to ensure adequate nutrients) through their drinking water. The proportional dosing equipment and supplements saves farmers' time and costs and better equips the animals to handle extreme weather like the 2018 drought. In fact, a farmer with 500 cattle can see a return on investment in just 50 days.
In the first 4 months of FY2018, DIT generated $408K in revenue – a 38% increase from the full financial year prior. With a robust business model poised for growth, DIT undertook the capital raise to scale quickly, maintain a competitive advantage and expand. Use of funds will go towards opening new factories across Australia to cover key sales areas with access to ports for raw commodities. DIT will continue to grow their sales team, building on their humanised customer service approach, by creating personalised relationships.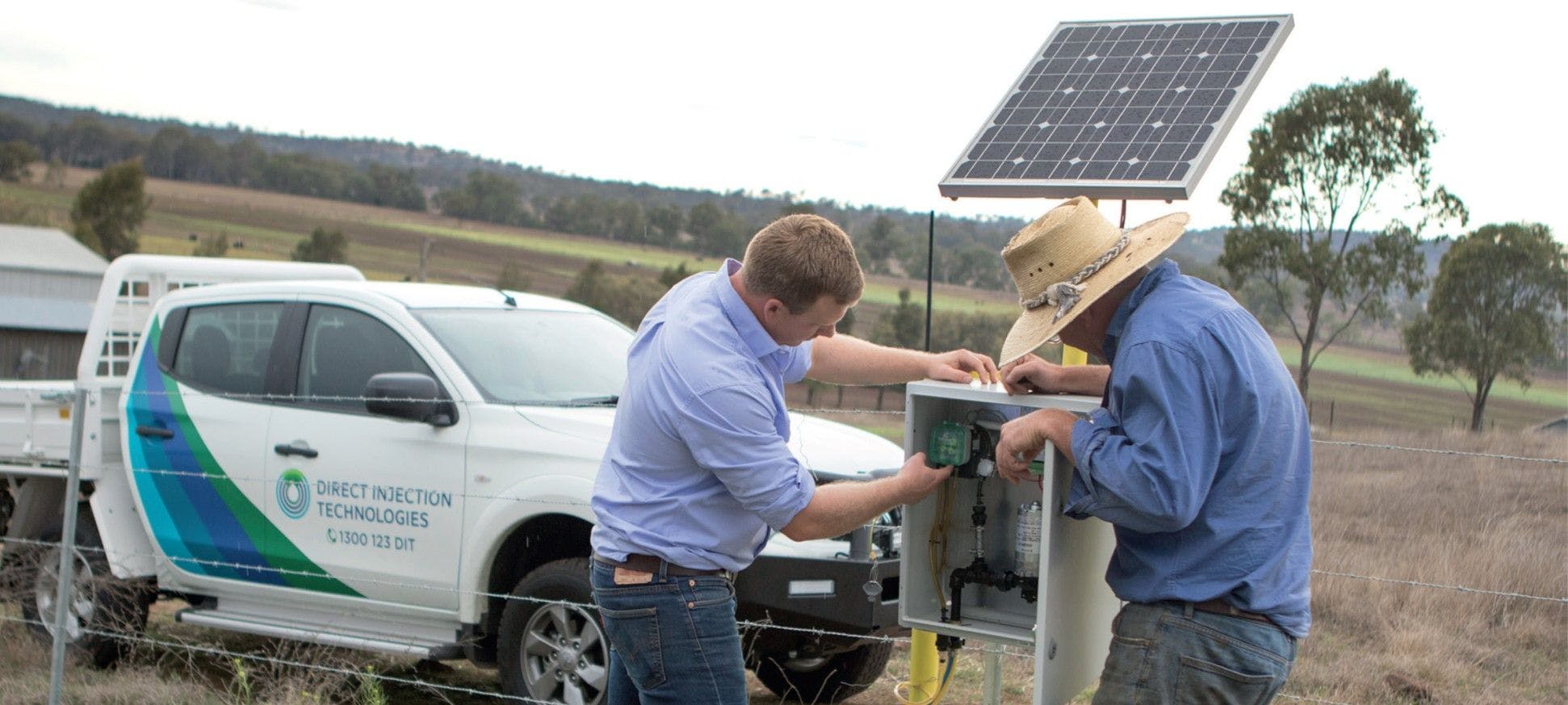 Prior to the launch of the campaign, DIT opened the first of several 'microfactories' in Toowoomba. The story caught the attention of local and national newspapers and news stations alike including SmartCompany. Their merger with Harrington Systems Electronics (HSE) was also announced during the tail end of the campaign. HSE creates remote monitoring technology that withstands rural environments, further complimenting DIT's value offering.
The growing awareness surrounding the extreme drought in certain parts of Australia was key to generating awareness in the equity crowdfund. DIT received press from Smart Company and The Australian where Mark Peart bridged the gap between 'city folk' and the bush by noticing the success of campaigns such as "Buy a Bale" and the growing concern for farmers. After raising 85% of their minimum investment target in under 24 hours, it was not only social interest that encouraged investment but also the support from the surrounding community. Local and industry press covered the raise, including Beef Central, Queensland Country Life and The Courier Mail.
In fact, 46.6% of investors were from Queensland as you can see from the graph below. DIT is an example of how powerful a community can be for funding the growth of a start-up that benefits a local industry.
Quote from Mark Peart, CEO & Founder at DIT Technologies
'DIT Technologies successfully raised over $650,000 from 115 investors which we were extremely happy with. The Equitise team came with a wealth of experience and supported us throughout the campaign. They are passionate about helping early stage companies raise capital - a task which can be very difficult. The process was streamlined with their automated systems and the marketing and PR helped to not only secure funds but raise brand awareness. We've walked away with not only capital but with 115 investors who are brand advocated for DIT.''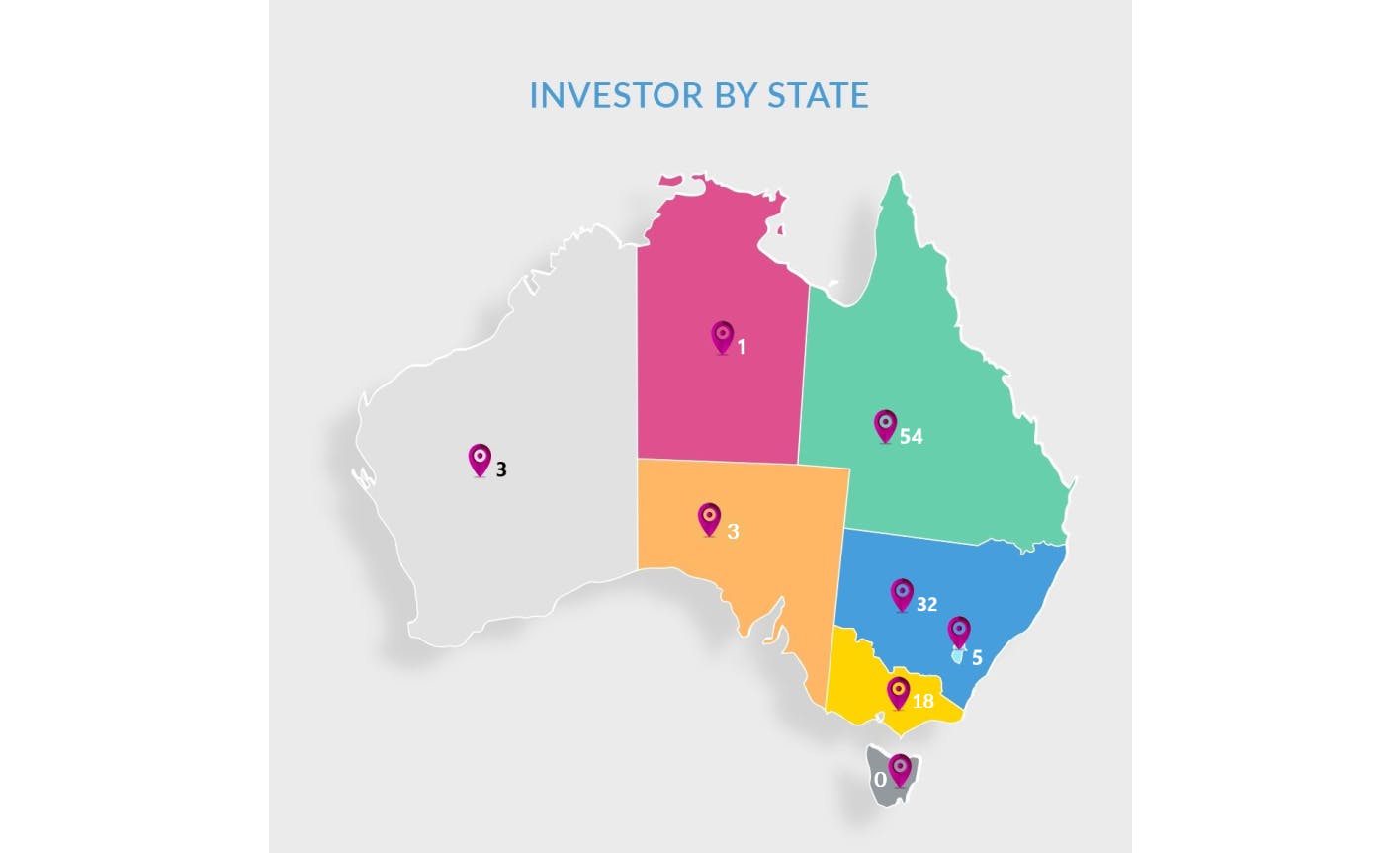 The offer successfully closed after an 87-day campaign period, raising a total of $656,500 from 115 investors.