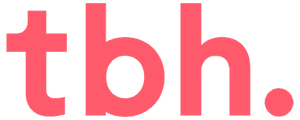 D2C skincare brand powered by patented medical technology.
Who said flare ups couldn't be fun?
tbh skincare
Register your interest for updates and exclusive first access to tbh skincare's investment offer.
What is tbh skincare?
tbh skincare is a direct-to-consumer (D2C) skincare company selling patented and clinically-proven treatments for adult acne. Launched in March 2020 by mother and daughter team Bridget and Rachael, tbh skincare aims to fill a gap in the market by creating a brand that formed a bridge between pharmaceutical grade skincare and consumer centric cult brands.
Along with a well-crafted brand and scientifically proven product, tbh brought an awareness that its customers needed much more than physical treatment for their skin. People with acne are 63% more likely to suffer from depression within their first year of symptoms, and with this in mind tbh identified that their customers' challenges with acne went way beyond the surface of their skin. The current target market is predominantly women aged 25-35.
tbh has focused on creating a specific customer experience for the 'acne prone hottie'. The brand was launched around its first product, the acne hack cream, which was formulated by ASX listed Next Science. Since launch, tbh has considered the needs of the acne-prone customer to create a range that continues to fulfil all of their broader skincare needs. 
The company has delighted over 6,600 customers across Australia in just over a year of operations, with rapid customer growth, new product launches in the pipeline and a wider market of untapped potential.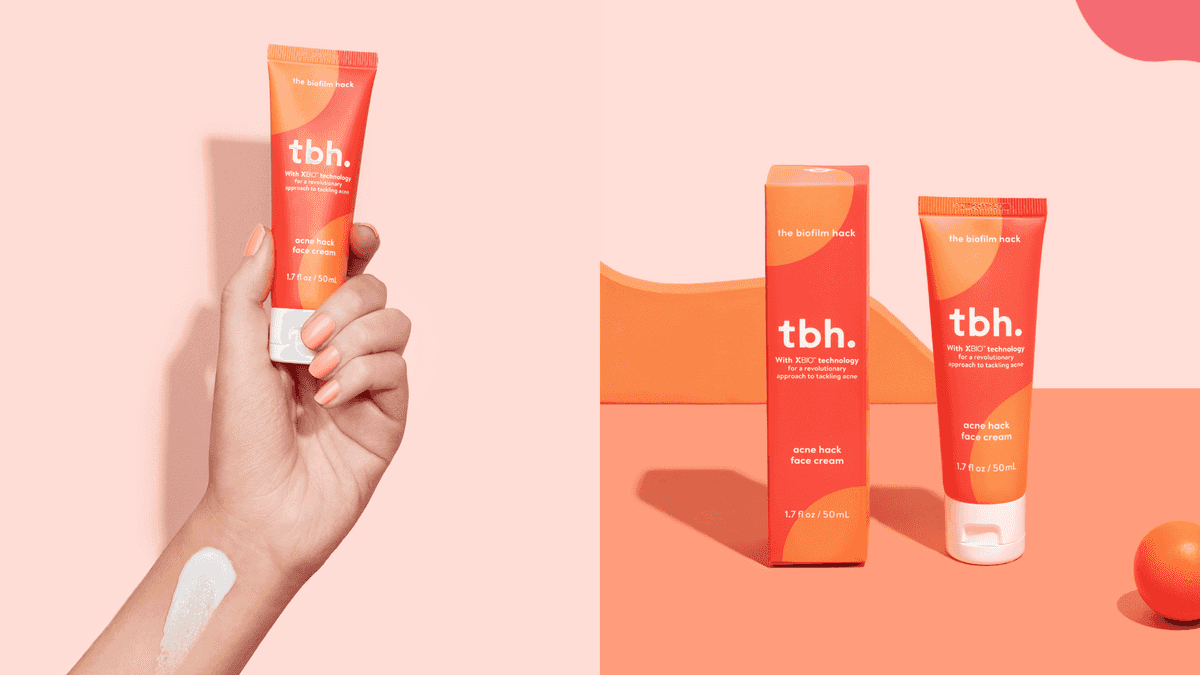 Investment Highlights
Rapid Growth to Date

In just over a year, tbh Skincare has completed over 10,000 orders from over 6,800 customers, generating over $750K in net revenue. The company is on track to hit $1.3M in sales for FY22, with a stretch target of $1.9M.

Scientifically-Backed Product, with IP Protection

Unlike many other digitally native skincare brands, tbh skincare's flagship product (the acne hack cream) uses unique and patented technology developed by ASX-listed Next Science (NXS). This scientifically-backed technology provides a solution to adult acne that no other D2C skincare brand can. Additionally, tbh works with an Australian-based TGA accredited manufacturer, to formulate additional products to broaden out the range. 

Highly Scalable D2C Brand 

As a digitally native brand from day one, tbh skincare benefits from a highly scalable model. With limited fixed costs, the company is able to focus on its products and its growth, with its targets set on further rapid expansion across the country and into new markets worldwide.

Loyal & Passionate Community

Owing to its well-crafted customer experience and high quality products, tbh skincare has amassed a large, loyal and valuable fan base of customers ('the tbh tribe'). With a limited operating history to date, tbh's 30% repeat purchase rate is expected to climb even higher, with an average of 40 days between purchases. The brand has hundreds of 5 star reviews and over 20,000 followers across its social channels, which increases its competitive moat against any new entrants.

Highly Experienced Mother and Daughter Team

tbh skincare was founded and has been grown by an impressive mother and daughter team with a wider network of team members across marketing, branding and logistics. Co-founders Bridget and Rachael bring a wealth of experience to the company, pairing Bridget's extensive background in finance and consulting with Rachael's medtech marketing prowess across digital channels and branding. Rachael also brings a deep understanding of tbh's customer experience, having suffered with acne herself.

Strong Avenues for Further Growth

The brand has an exciting pathway to further growth, having already expanded its range into several other products such as sunscreen and an anti-bacterial cleanser, with a moisturiser planned for launch in September 2021. These additional product lines enable tbh to position itself as a one-stop shop for all skincare needs, with further products in development as well as new markets such as male skincare and an appetite for global expansion.

Significant Market Opportunity

The global skincare market is growing rapidly and yet remains significantly underserved in certain areas. Most players are either outdated and traditional pharmaceutical brands with strong products, or modern and exciting brands with generic products. tbh skincare bridges this gap with scientifically-backed products combined with a young and dynamic digital brand.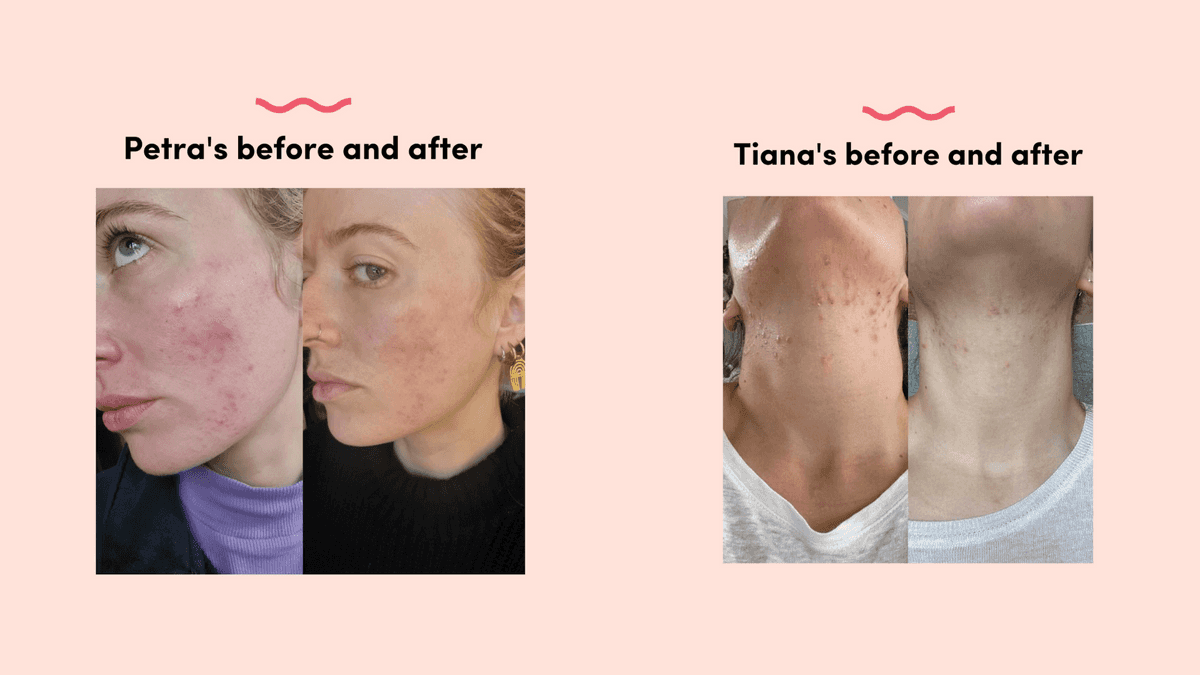 What Makes tbh skincare Different?
The company's brand name 'tbh' is short for 'the biofilm hack' which is key to the science behind its hero product. Biofilms make bacteria stronger and more resistant to attack. The patented technology that underpins the core products is able to break through biofilm's protective layer known as EPS. While approximately 10% of bacteria are free floating, the remaining 90% naturally form in colonies known as biofilms. The patented technology fights against the recurrence of biofilm by up to 100x. The sodium dihydrate in the product defends against the biofilm reoccurring. The ability to break through biofilms protective layer is the key differentiator of tbh's product in comparison to others on the market. This technology has been shown to significantly outperform key players in the acne market in a recent clinical study. Compared to salicylic acid and benzoyl peroxide based alternatives, tbh's technology has been shown to be more effective.
We know that more than 90% of the world's population is affected by acne at some point in their life, with several studies confirming acne has an impact on a person's quality of life, self-esteem, and mood.
This scientifically backed technology, combined with a modern and customer-centric brand, give the company a unique and powerful competitive advantage in the skincare market. 
However, as we all know, tbh in everyday terms stands for 'to be honest' and this was an intentional decision by the team at tbh when deciding on their brand name. This is represented in the way in which the brand is able to relate to the end customer, provide them with a fun and enjoyable customer experience, be an authentic voice that they can relate to, whilst still providing them with the expertise and science backed products that they need and can trust. Many breakout prone customers are pigeon-holed into using pharmaceutical based products that don't talk to the heart of the customer, and when they seek out those cult brands that they can enjoy and have fun with, they may not agree with their skin. 'tbh' aims to be the love child of the two!
Finally, tbh skincare is a values-driven brand. The company is focused on serving its customers' needs, and focuses on remaining authentic to its core values. tbh's products are cruelty free, while its outer packaging is all sustainable. The company is also 100% Australian run and owned.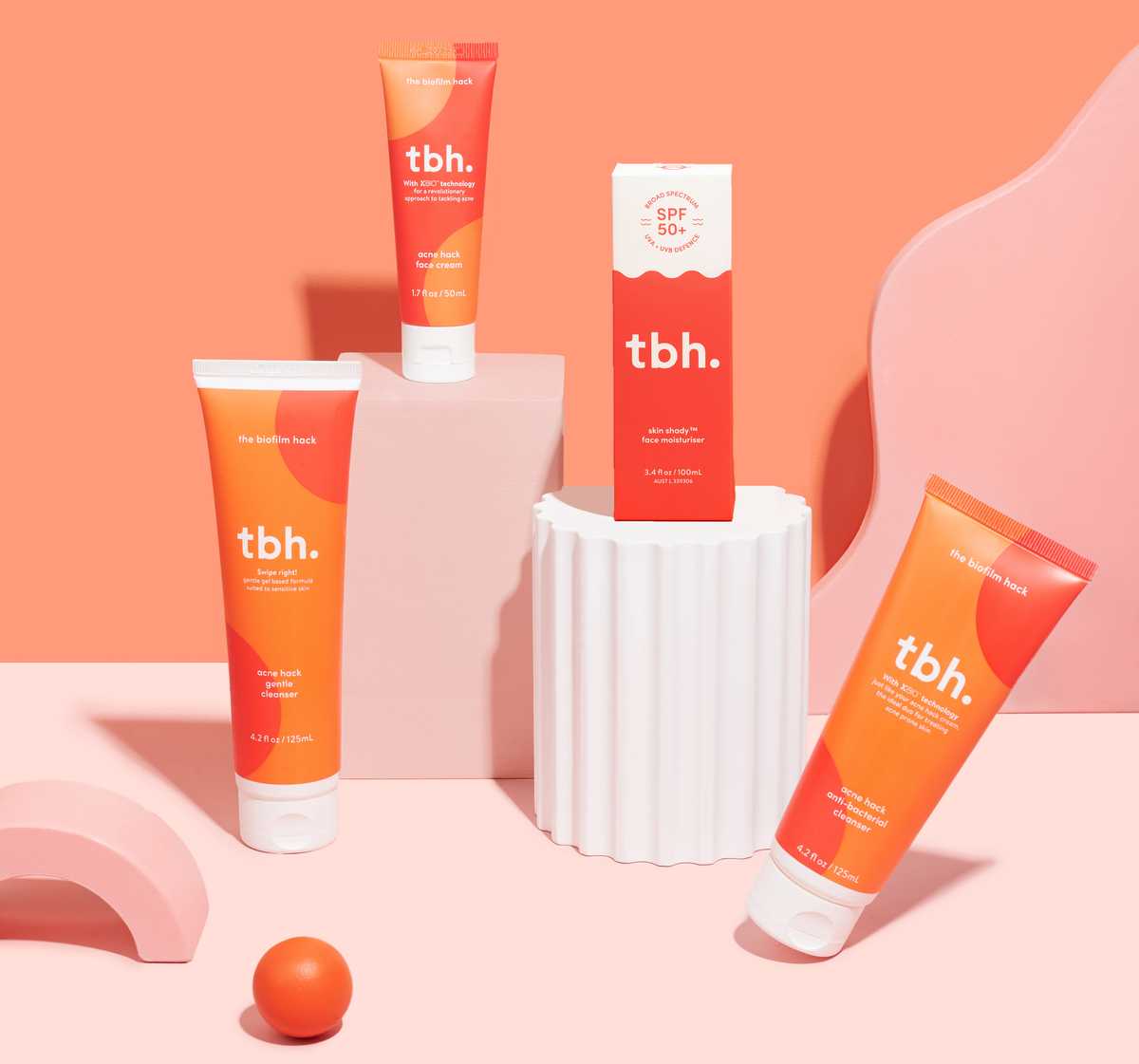 Product Portfolio
By focusing on the consumer need and partnering with a team of talented chemists, the brand has been able to broaden its product range beyond the initial launch of the acne hack cream. Seeking input from the tbh customers is a key part of bringing new products into the range. This approach, alongside a relatable and relevant brand voice, brings tbh's mission to life: to create a fun and enjoyable space for those customers who are too frequently limited to traditional pharmaceutical products. The scientifically backed element of the brand has been incorporated in all of the brand's product line enhancements.
The acne hack cream
tbh's acne cream is a scientific and targeted approach to ridding your skin of breakout causing bacteria. The cream is formulated with patented technology, which facilitates the destruction of the extracellular matrix that protects biofilm - where all of the key bacteria live!
The anti-bacterial cleanser
The anti-bacterial cleanser is formulated with the same patented technology as the acne hack cream. This means it effectively fights that pesky breakout-causing bacteria from deep within your skin.
The gentle cleanser
The effectiveness of tbh's gentle cleanser comes from its specially formulated combination of both cleansing and conditioning agents, to not only clean your skin, but leave it feeling silky smooth too!
Skin shady 50+
A broad spectrum SPF that provides defence against both UVA and UVB rays. This lightweight and oil free formula dries down to a satin finish with no white cast or greasy texture. Containing Glycerin, Alkyl Benzoate and Vitamin E, this product also doubles as a moisturiser. And it's non comedogenic, which means it won't clog your pores or make you break out...YES PLEASE!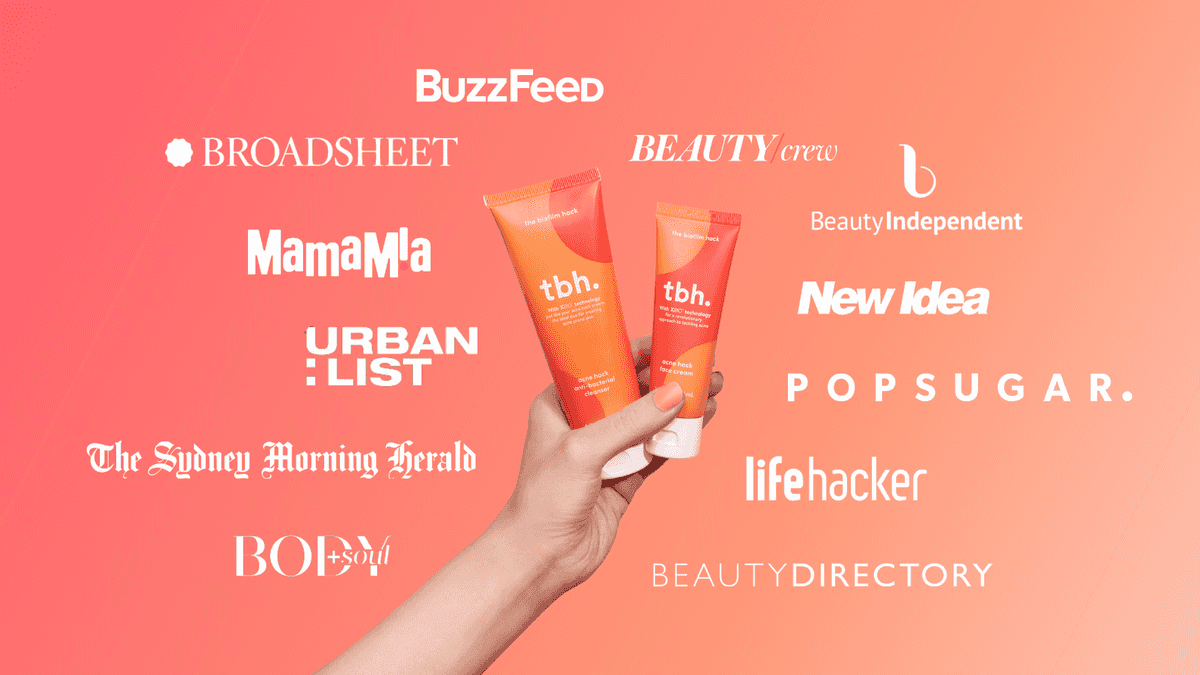 The Market Opportunity
In Australia, tbh skincare lies in the intersection between beauty, health and wellness, and operates within the niche dermocosmetics market. This market was also the only segment that recorded positive growth (+2%) in 2020, and reflects its target consumers' resistance to industry shocks (COVID-19). According to Grand View Research, the global anti-acne cosmetics market size was valued at US$2.3bn in 2020, and is expected to grow at a CAGR of 9.1% from 2021 to 2028. This represents a significant growth opportunity, as acne is the most common skin disorder amongst adolescents. The American Academy of Dermatology Association has found that approximately 85% of people between the ages of 12 and 24 experience at least minor acne, with it occurring at any stage of life including adulthood. 
On Google alone, there are 210,000 searches for 'skincare' and 52,000 searches for 'acne' per day in Australia. This represents 58% YoY growth, and 21% YoY growth respectively. 90% of searches in the acne category are unbranded, highlighting an opportunity to capture customers, who are researching to find new solutions to their skin concerns. 
Australia is at an early stage in the online shopping adoption curve. With online beauty shopping currently representing approximately 11% of purchases in Australia's $6 billion beauty industry (less than half of the UK's 28% online penetration), this represents a significant growth opportunity for tbh.
Digitally native brands such as tbh skincare are perfectly-poised to seize this great opportunity and to continue to take chunks of market share away from pharmaceutical incumbents. Superior branding, customer experience and outcomes mean that tbh has an exciting set of tailwinds driving its growth.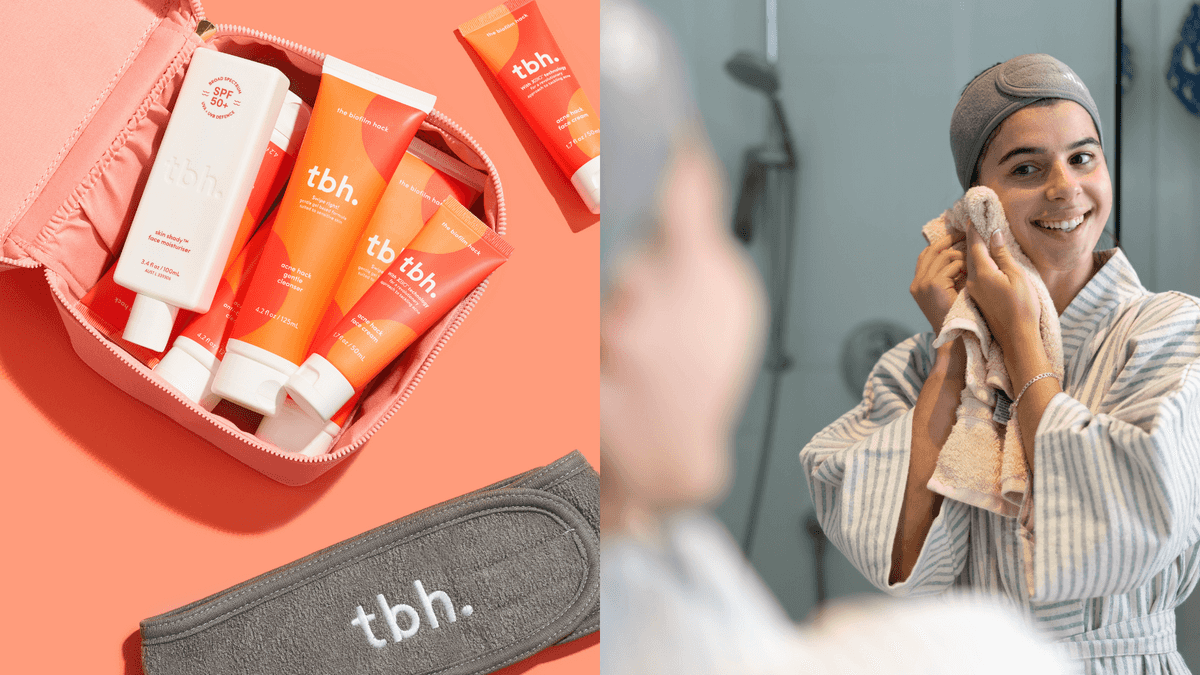 Why Equity Crowdfunding?
As a customer focused brand, there is nothing more fitting than for us to share our evolution with those that know us best. At tbh, we love the idea of rewarding our loyal community by providing them with an opportunity to own part of the business and share in our future successes. tbh would never have existed without this sort of fuel, and we think adding even more of this into the business with an equity crowdfund is a great fit for what we stand for at tbh. 
In addition to this, we see an opportunity in working with Equitise, to bring on board a range of trusted advisors to help us supercharge the business. The capital raised from the equity crowdfund will be used to grow the business through adding in new product SKUs, increasing marketing spend and new customer acquisition, as well as preparing us for entry into global markets while continuing to embrace a lean business model. We look forward to sharing this next stage of our wonderful journey with you.