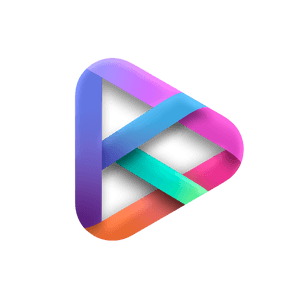 Klef is a direct Fan-to-Artist platform.
For the love of music.
Klef
Register your interest for this equity crowdfunding offer to be the first to know when it goes live!
What is Klef?
Klef is a platform that helps musicians and artists (signed & unsigned) to authentically monetise and empower their fanbase. On Klef, fans can buy digital experiences, unlock exclusive content and get direct access to artist engagements. Klef has 4 core features to start: REQUEST, BOOK, SHOUT and EXPLORE.
Fans will be able to request song covers or shout-outs, video reactions, book live calls, online/live gigs, consultations/lessons, 1:1 performances, and shout their favourite artists something (a beer) to show their support and say thanks! Artists will be able to take fan engagement to the next level by converting fan love into income. 
Klef gives control to each artist so they can effectively engage and manage their fanbase and products, and define/create ways to monetise the engagement. In turn, Klef charges a fee on every transaction for the Request, Book & Shout features.
Investment Highlights
Disruptive Industry Opportunity

Klef is looking to disrupt the music industry plagued by the age-old problem of true artist engagement and fairness.

Robust Technological Innovation

Klef has invested significant capital into the development of its technology platform and application.

Validated Market Potential

Klef has surveyed over 200 musicians to understand their preferences when it comes to earning more money. 81% want to provide virtual gigs and online experiences, a key focus for the company.

Deeply Experienced Team

The Klef team has over 100 years of combined experience in music and entertainment, music technology and scaling businesses.

Globally Scalable Platform

Klef will be a global platform from day one. With its technology in place, the Australia-based company intends to expand worldwide, with ambassadors around the world already secured including Jamie N Commons, Ferris & Sylvester, Nahli, Duke Riot Jazz Brass Band to name a few.
The Problem
Klef has identified three areas within the music industry that need focus and improvement. The development of the platform has centred around solving these key issues.
Fan Monetisation
Limited Revenue Streams
Whilst there is an ever increasing amount of content consumption, artists, whether signed or unsigned, are limited in their ability to turn this consumption into 'direct to fan' revenue.
Financial Fairness
No Financial Equity
Financial fair play rules are in other industries. Why not music? Artists need better ways to guarantee their income.
Creativity
Limited Creative Freedom
Who determines what the artist creates and/or doesn't create? In today's world, an artist owning their creative output and enabling audience participation is vital.
Industry Primed for Disruption
Traditionally, labels and publishers have played a pivotal role in helping grow the fanbase of their artists, and keeping these fans actively engaged. Today, artists can engage directly with fans to a degree that was previously unheard of. There are limitations though. The current infrastructure for artist direct-to-customer monetisation doesn't provide 'true' access for fans and is dependent on advertising revenue. Klef is being built to solve this problem.
The COVID-19 lockdowns have caused a seismic shock to the economy. Music and entertainment behaviour patterns have changed creating new opportunities, many of which (e.g. song requests, virtual events, tipping) have yet to be properly monetised.
Benefiting All Stakeholders
Klef has been built with all key stakeholders in mind. Artists, fans, labels and businesses alike can all benefit from the platform's disruptive potential.
Why Equity Crowdfunding?
Klef is raising capital in order to fund the launch and expansion of its platform. With the majority of development complete and its key technology in place, Klef is ready to take on the global industry at scale.
The company is engaging in equity crowdfunding in order to give its key stakeholders an opportunity to support the company and share in any success. Klef is built around making the music industry more accessible and fairer, and believes that its early supporters should be given the opportunity to invest and join the company in its growth journey.
Australian Corporations Regulations - Warning Statement About Equity Crowdfunding
Crowd-sourced funding is risky. Issuers using this facility include new or rapidly growing ventures. Investment in these types of ventures is speculative and carries high risks.
You may lose your entire investment, and you should be in a position to bear this risk without undue hardship. Even if the company is successful, the value of your investment and any return on the investment could be reduced if the company issues more shares.
Your investment is unlikely to be liquid. This means you are unlikely to be able to sell your shares quickly or at all if you need the money or decide that this investment is not right for you.
Even though you have remedies for misleading statements in the offer document or misconduct by the company, you may have difficulty recovering your money.
There are rules for handling your money. However, if your money is handled inappropriately or the person operating this platform on which this offer is published becomes insolvent, you may have difficulty recovering your money.
Ask questions, read all information given carefully, and seek independent financial advice before committing yourself to any investment.