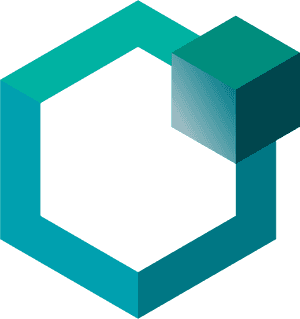 Holographic Mega Entertainment Centres
Top rated hologram entertainment centres powered by world-leading holographic technology.
Euclideon Entertainment
Register your interest for this equity crowdfunding offer to be the first to know when it goes live!
What is Euclideon Entertainment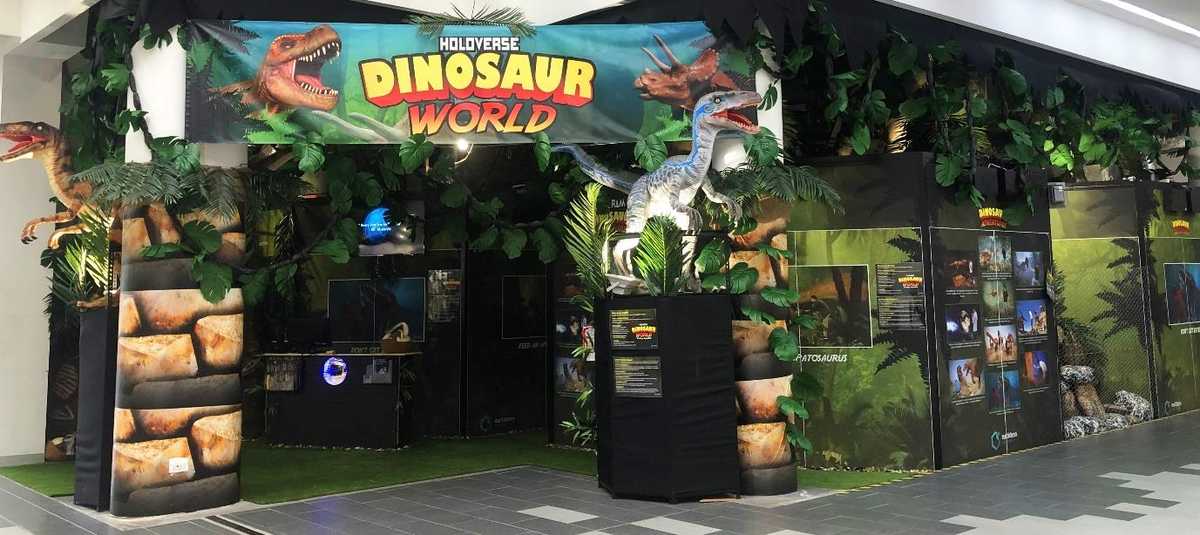 Euclideon Entertainment builds and operates Holographic Mega Entertainment Centres (HMECs), providing top-rated educational and immersive attractions for families in Australia. The Company currently has two profitable operating sites in Queensland, with plans to expand throughout Australia, Europe and the US.
The Company is a subsidiary of Euclideon Holographics, an early pioneer of revolutionary hologram technology, used by global customers including Airbus and the US Marines.
Each HMEC contains immersive hologram rooms, hologram arcade games and giant touch screen games. Recognising Euclideon Entertainment's unique value proposition and ability to attract foot traffic, leading shopping centre operators, such as Westfield, have provided the Company with prime high-foot traffic retail premises.
"Holograms have been seen in movies for years, finally the technology is here for public entertainment."
"Lots and lots of fun my kids loved it. This is our 2nd visit in 5 days! Highly recommended!"
Key Achievements to Date
One of Australia's Highest Rated Attractions

Award Winning Technology

Euclideon Entertainment leverages the patented and award-winning hologram technology of its parent Company, whose clients include the US Marines, Airbus, Bentley and more. The technology has won the Yosemite award for Best Technology (2019) granted by the Mayor of Silicon Valley and second place in the World's Top 200 best technology start-ups, Shenzhen.

Highly Scalable Business Model

Euclideon Entertainment has perfected a highly profitable and scalable business model, by streamlining all elements of design, production, and delivery of their holographic experiences. The centres are constructed around the core hologram technology with relatively inexpensive "pop-up" style equipment, costing roughly $400,000 per site, allowing for rapid fit-out and low overheads.

Advanced Plans for Australian expansion

With its technology and profitable business model in place, Euclideon Entertainment is ready to roll out an increasing number of Hologram Mega Entertainment Centres. The company already has significant interest from multiple shopping centres across the country that offer generous rental lease agreements owing to the value Euclideon Entertainment offers. Funds raised will go directly into building new centres.

Robust Global Expansion Strategy

Matti Kattilakoski, the former head of NOKIA Digital US, has joined the Company to drive expansion in the US. The initial site has been identified in Dallas, Texas, where rent is approximately 30% of the Australian equivalent. The Company projects opening 40 centres in the US over the next 3-4 years. Euclideon Entertainment is also planning to open new centres in Scandinavia, starting with the potential opening of a site in Finland in Dec 2020.

Highly Talented & Experienced Management Team

Euclideon Entertainment benefits from the same multi-talented team that leads the parent entity Euclideon Holographics, which has a strong track record of developing and growing technology companies on an international scale.
Revolutionary Hologram Technology
Most people have only ever seen holograms in movies, or in a limited capacity. Euclideon Entertainment is offering its revolutionary technology, previously applied in military and industrial settings, to the wider public through its Hologram Mega Entertainment Centres. Using holographic light projections and a simple pair of glasses, Euclideon creates a realistic and highly immersive display for its customers, which can be viewed by multiple people at once thanks to a patented graphic engine.
Euclideon Entertainment's powerful technology creates a deeply engaging experience, without compromising the comfort of users with the common drawbacks of motion sickness or discomfort associated with Virtual Reality.
Furthermore, the Hologram Rooms form a closed, socially isolated environment. Everything is made from hard plastic that can be easily disinfected in the Company's custom UV light boxes to comply with COVID-19 regulations.
The parent Company is the inventor and manufacturer of the hologram technology, which is exclusively licensed to the subsidiary at a highly competitive price point. This allows Euclideon Entertainment to focus entirely on operating its entertainment centres, while the parent Company further develops the technology.
"Amazing experience! Lovely staff. Very educational and not too expensive. Worth it."
Proposed Investment Structure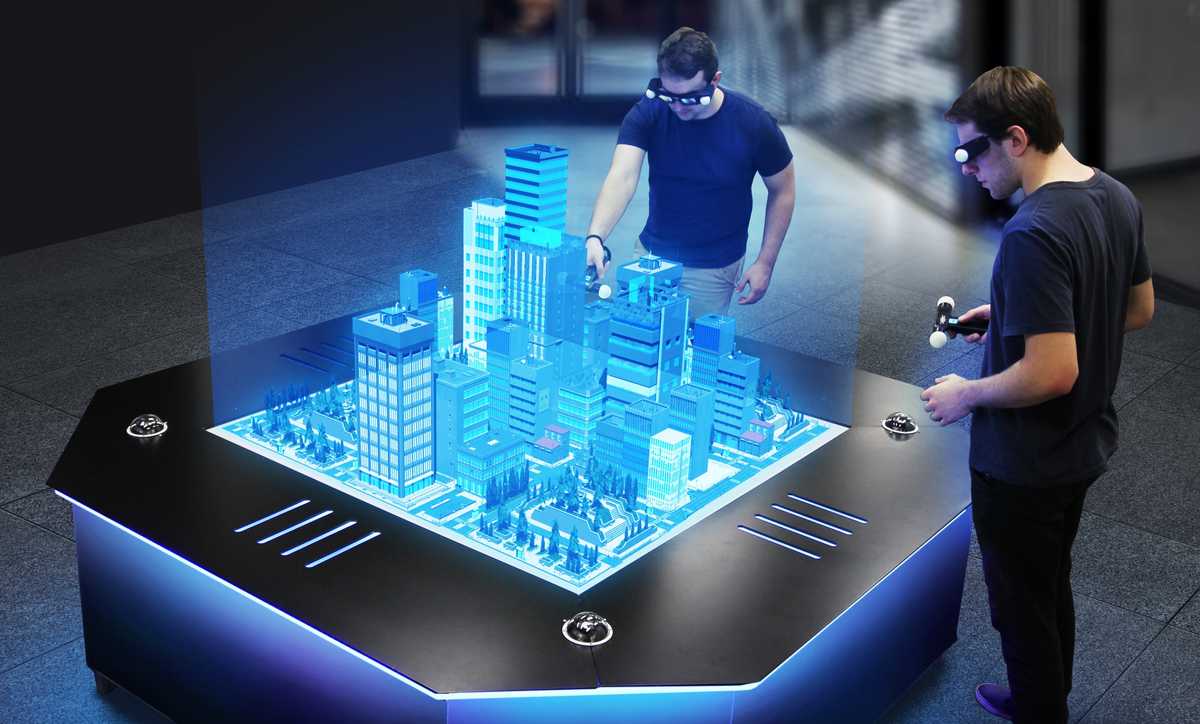 In order to expand globally, the Company is offering a 40% shareholding of Euclideon Entertainment to investors, to contribute to the construction of future centres as part of their global rollout plan. For their contribution, investors will then receive 40% of the profits.
Under this model, investors' ownership of the Company is diluted with subsequent raises, but their profits will increase as the business grows. This structure is more beneficial for investors than a franchise model of centre-by-centre investment, where an investor's shareholding percentage would never reduce, but the investor would be exposed to location specific risks and forfeit their share in additional returns as the Company grows.
"We had the best time here, it's so surreal and my 3 year old son absolutely loved it. Staff are also very friendly. 100% recommend especially if your kids love dinosaurs."
Why Equity Crowdfunding
Euclideon Entertainment is a global contender that is proudly based in Brisbane, Australia. Euclideon Entertainment believe in delivering a more inclusive world of high-tech investment that is both lower risk and more accessible to all. To realise this goal, they have partnered with Equitise to use their unique equity crowd-funding platform.
The Company will encourage their customers to invest and will be offering a range of incentives depending on the level of investment – for example, invitations to exclusive investor-only events showcasing new attractions. Euclideon Entertainment has found that equity crowdfunding eliminates the downsides of traditional fundraising, while at the same time providing ready-made new customers and advocates.
Many of the Company's crowdfunding investors from its previous round have also become actively involved in the business. Equity crowdfunding allows the Company to remain Australian-owned and operate the way the team thinks will provide the best returns for their shareholders.
Australian Corporations Regulations - Warning Statement About Equity Crowdfunding
Crowd-sourced funding is risky. Issuers using this facility include new or rapidly growing ventures. Investment in these types of ventures is speculative and carries high risks.
You may lose your entire investment, and you should be in a position to bear this risk without undue hardship. Even if the company is successful, the value of your investment and any return on the investment could be reduced if the company issues more shares.
Your investment is unlikely to be liquid. This means you are unlikely to be able to sell your shares quickly or at all if you need the money or decide that this investment is not right for you.
Even though you have remedies for misleading statements in the offer document or misconduct by the company, you may have difficulty recovering your money.
There are rules for handling your money. However, if your money is handled inappropriately or the person operating this platform on which this offer is published becomes insolvent, you may have difficulty recovering your money.
Ask questions, read all information given carefully, and seek independent financial advice before committing yourself to any investment.