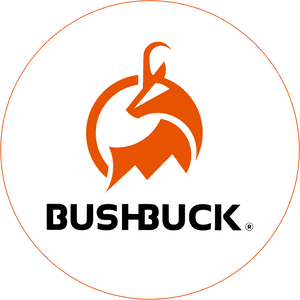 Type: Retail and Wholesale
Total Round Size (min): NZ$750,000
Total Round Size (max): NZ$2,000,000
Price per share: NZD$1
Bushbuck
Fees Paid to Issuer

: 6% of funds raised

Minimum Parcel Size

: $1,000

FX Rate

: 1 NZD = 0.93 AUD
Investor Rewards
Trekker
For investments between: $1,000 - $4,999
New investor tier in our Bushbuck Club loyalty programme (1.75x Point Multipliers)
1,000 points ($50 Off)
Limited Edition Bushbuck Investors Hat
Adventurer
For investments between: $5,000 - $24,999
New platinum investor tier in our Bushbuck Club loyalty programme (2.0x Point Multipliers)
2,000 points ($100 Off)
Limited Edition Bushbuck Investors Hat & Combat Merino 200 Half Zip
Mountaineer
For investments above: $25,000
New platinum investor tier in our Bushbuck Club loyalty programme (2.0x Point Multipliers)
Corporate pricing discounts on all products
Limited Edition Bushbuck Investors Hat & Black Polar X Down Puffer Jacket
What is Bushbuck
Founded in 2012, Bushbuck is a leading New Zealand hunting and outdoors brand. We are a disruptive force in the industry with a growing reputation for developing new-and-improved products using leading-edge materials, technologies and design systems.
Beyond our unwavering commitment to quality and performance, Bushbuck's mission is to push the limits of innovation and sustainability and make the journey into the outdoors more accessible, enjoyable and safe for all.
We are incredibly proud of what we have achieved to date, but are just getting started. At this pivotal stage in our journey, we are genuinely excited to offer our stakeholders the opportunity to join us on this journey as shareholders.
Investment Highlights
Consistent, profitable growth

Since 2019 we have grown revenue over 300%, with revenue of $4.7m achieved in FY22. We have always been focused on building a profitable and sustainable business, achieving $450k in EBITDA in FY22. We forecast to grow revenue to $5.5m in FY23 and $16.3m in FY25.

Strong brand and loyal community

We have built an incredibly strong community around the Bushbuck brand. Our customer database has grown to over 63k with a social media following of over 83k! Our brand ambassadors give us reach to 220k individuals, and our loyalty club has over 45k customers. More importantly though, our customers love our products, with 7k+ customer reviews and an average rating of 4.7/5.

Highly profitable direct-to-consumer business model

We've built our business model around a highly scalable, and profitable direct-to-consumer model. This has enabled us to achieve strong gross margins and run a lean operating model.  Our web store has over 7.5k daily visits with our return on ad spend at nearly 12x.

International expansion already underway

The Australian market already accounts for 16% of sales. With the Australian market roughly 4x the size of the NZ market, a key focus of ours in the short term is accelerating our push into this market with the aim of it accounting for 37% by FY25.

Diversified product range built on innovation

Bushbuck products span hunting, hiking, camping, diving, spearfishing and off-roading. Our world-class product team, in-house engineering, and D2C business model have enabled us to be more agile, adaptable and responsive to customers' needs and scale our product range quickly.
Growth Strategy
Fast Track Australian Expansion
We have been selling into Australia since 2016 and now that Covid-19 border restrictions have lifted, we are ramping up our expansion plans which consists of:
Recruiting an Australian marketing agency to focus our digital marketing efforts in Australia and continue to grow our D2C sales
Build brand awareness in Australia by attending shows and local events
Growing our market share in the rooftop tent market by identifying reseller partners for our Armourdillo product range
Enhancing Australian customer experience and streamline returns process
Currently Australian sales accounts for 16% of total revenue. By FY25 we expect that to be approximately 38%.
Future Product Development
Our product pipeline is loaded with new, innovative, high-value goods that will disrupt the market and drive significant growth over the coming years.
Some of our products in development include:
Vertex Fleece (launched July 2022)
Ultra lightweight puffer and vest(currently being tested)
Armourdillo improvements (in development)
Rooftop tent awning system (in development)
New sleeping bag range (R&D Phase)
Review tent range (R&D Phase)
By FY25 we forecast new product development will contribute $3.9m in total sales.
Investing in our Team
People always come first at Bushbuck. To fast track our growth, we need to ensure that we are investing in our team, the way we operate and the tools that they use.
We are on the hunt for the following new team members:
Chief Marketing Officer
Sales Relationship Manager
Operating sustainably is very important to our team and community. Whilst we have made some strong wins in this area, we want to formalise our goals and create a roadmap to guide us on our sustainability journey.
We have strongly invested in our front-end systems to ensure that we provide a superior shopping experience for our loyal customers. The next step is to invest in our back office by implementing an ERP system that will be able to handle our growth goals.
Key Team Members

Tim launched Bushbuck in 2012. He has an engineering background and spent 10 years as a medical design engineer working at the cutting-edge of 3D printing. Tim is a "CEO at the coalface" and deeply involved in the day-to-day running of Bushbuck.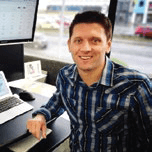 Simon is the founder and CEO of Doubledot Media, which has been supporting and investing in eCommerce business since 2005. His focus is high-growth eCommerce, having successfully lead 2 separate companies on the Deloitte Fast500, 5 years in a row.
Nick has 12 years of corporate experience in the finance sector and is currently the GM of strategic delivery at NZX. He's also a member of the Global Dairy Trade Oversight Board.

Emma Morar
Chief Financial Officer
Emma started her career with Deloitte working in both assurance and corporate finance roles. She is a Chartered Accountant, holds an MBA and has 15 years of Industry in NZ and UK.