Before you can verify your Sophisticated or Wholesale investor status, you will need to first make an account on the Equitise platform. For help on how to make an account, please refer to this tutorial.
Sophisticated or Wholesale investors have net assets of at least $2.5 million or a gross income for each of the last two financial years of at least $250,000 a year. Sophisticated and Wholesale investors have exclusive access to some deals and are also able to invest over $10,000 in crowd-sourced funding offers.
1. If you do not have an s708 certificate, you can download and complete this certificate. If you already have a recent certificate, skip this step.
2. Upload your completed certificate in the Sophisticated investors page of the Settings section. We will verify the document and notify you after this process is complete. This typically takes 1-2 working days.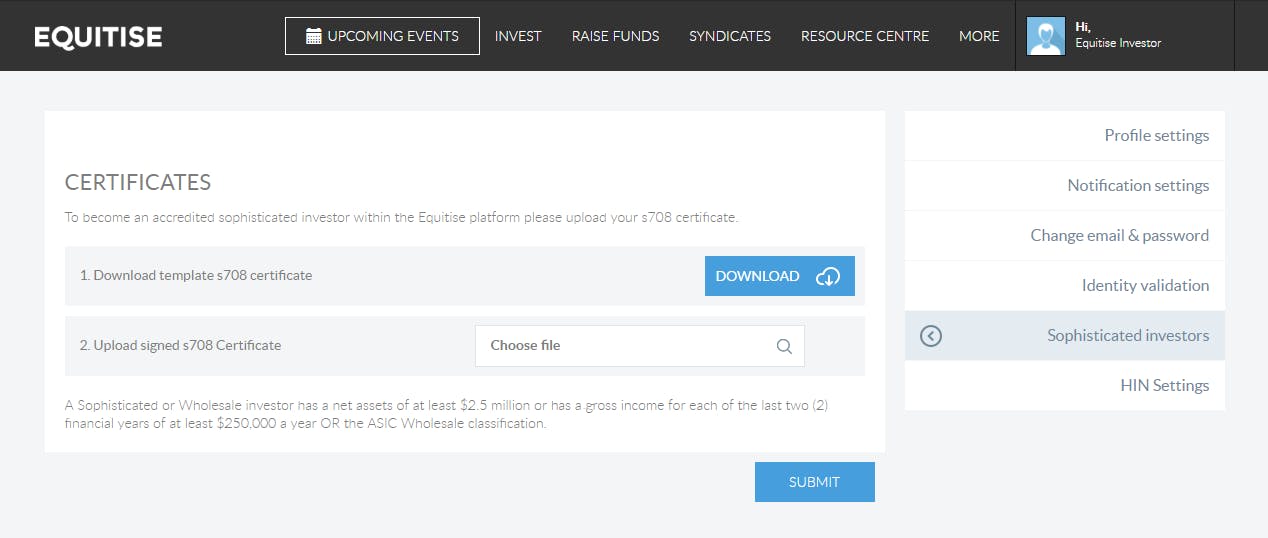 Congratulations, you have successfully verified your investor status. The last step before you can invest is verifying your identity. Check out our tutorial on how to do so here.