How do I verify my identity on the Equitise platform?
Equitise is required by law to perform AML/KYC on all investors in the platform. This requires verifying the identity of users before allowing them to invest through the platform. The following is a step-by-step tutorial on how this process works.
1. Navigate to the identity validation page of the Settings section, or click here.
2. Complete the form with your name, date of birth and address and click on 'Save Settings'. Please ensure that you enter your name as it appears on your ID.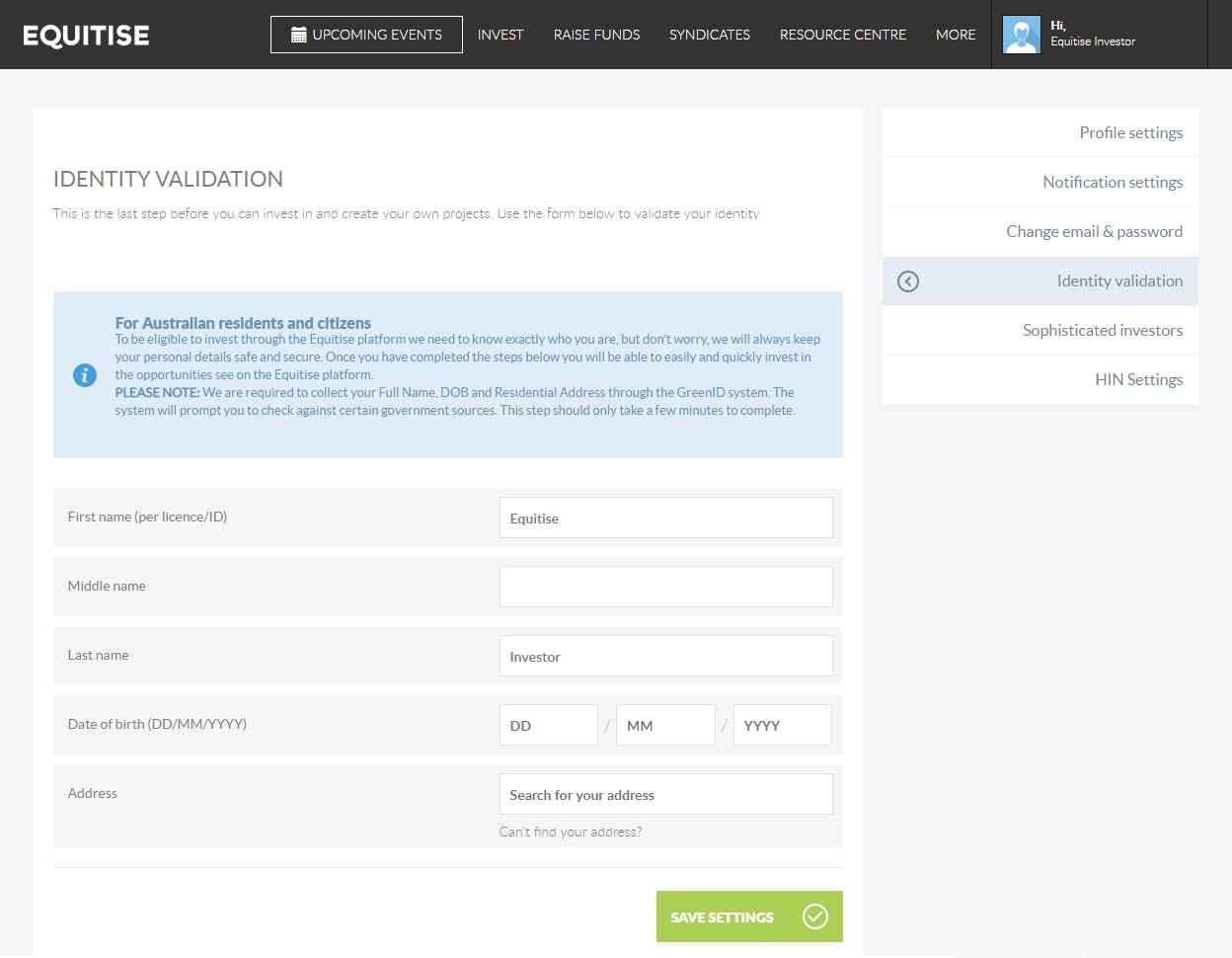 3. Please select sources of identification from the list on the identity validation screen. Please upload sufficient documents to reach '100% verified'. If you are unable to validate your identity through the sources available, you can manually upload a document such as a bank statement or a utility bill with your name and address on it
Note: if you have to manually upload a document to verify your identity, we will review the document and notify you once you have been verified.
Congratulations! You have successfully validated your identity and are ready to invest. Check out our live offers here, and our tutorial on how to invest here.
If you encounter any problems during this process, please reach out through the chat function on our website.